Giada De Laurentiis New Cookbook Feeds Body, Mind, and Spirit: 'I've Been Wanting to Create a Cookbook Like This For a Long Time'
Celebrity chef Giada De Laurentiis is keeping as busy as she can in the midst of the current global pandemic.
Unable to operate her various restaurants, the Food Network star has instead been taping Giada at Home from home. She's also been working on her new cookbook and it's all about wellness.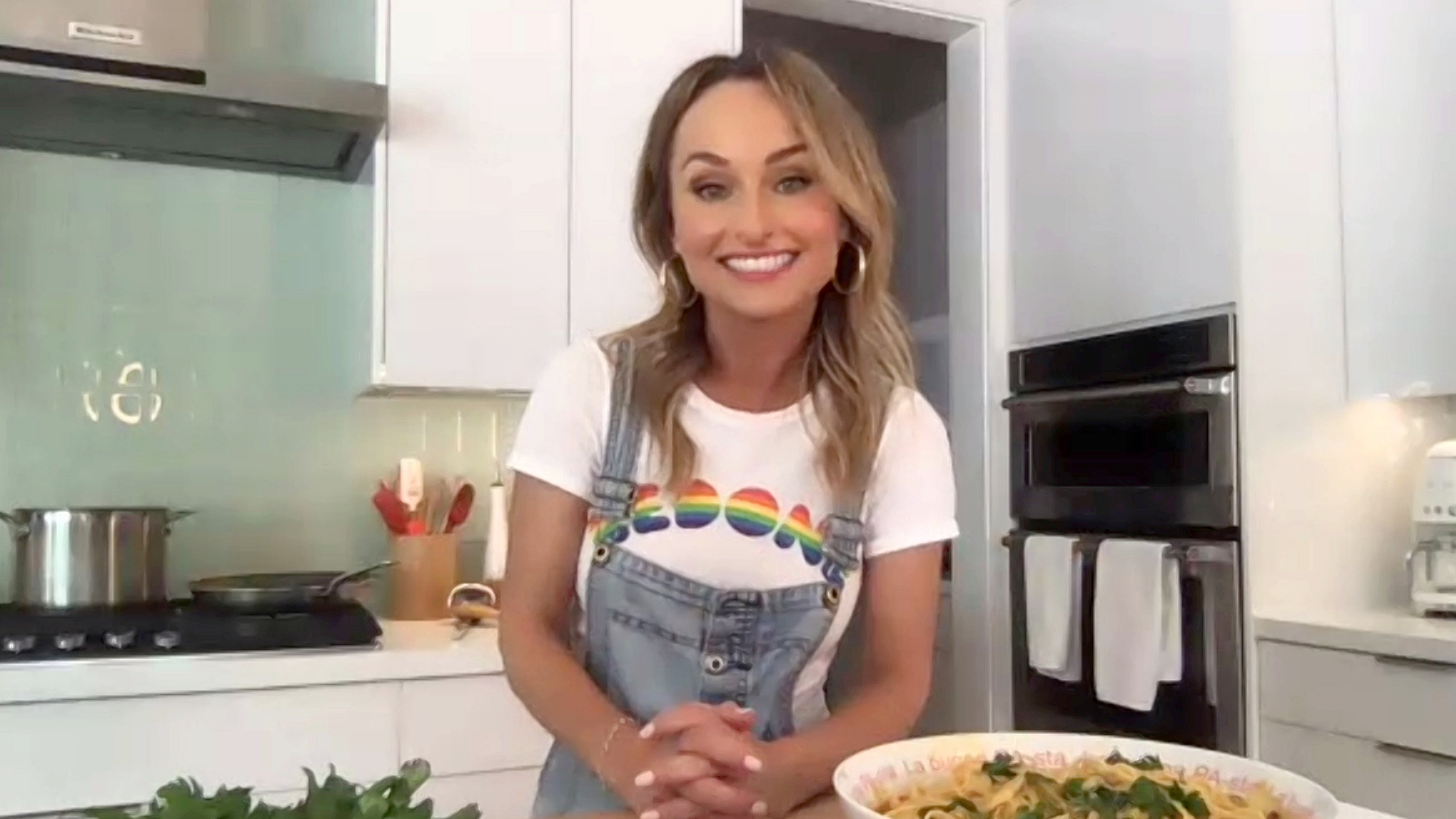 De Laurentiis has been championing self-care for a while now
The Le Cordon Bleu-trained chef is serious about caring for herself in order to be able to care for her loved ones. She's been vocal about her insistence on caring for her self as much as possible. Many moms feel guilt caring for themselves, but De Laurentiis' point is, self-care is absolutely necessary.
"If I'm not shooting [her Food Network shows] or I don't have to be anywhere, I start my day with all of my appointments," she told The Cut in 2018. "Acupuncture, I try to do once a week. Yoga, I try to do five days a week. And then any doctors appointments."
"Because I travel so much and I've had a history of really bad sinus infections, I tend to get vitamin pushes from my doctor once a week when I get busy to try to get my immune system going and so that I don't get sick. If I think about it, my free time is all taken up by maintenance for myself. I think people forget how much women, as we get older, have to keep up."
Her favorite daily ritual
RELATED: 'Giada At Home 2.0': Giada De Laurentiis Celebrates the Season Finale With a Sweet Family Photo
De Laurentiis' favorite time of day? Making breakfast for her daughter, Jade, 12. She is a mom, after all.
In her conversation with The Cut, she said, "Making breakfast for my daughter is actually a ritual I enjoy. I make pancakes.
"I like to cook, and as long as I'm not talking in front of a camera or having to explain to anyone what I'm doing, I sort of zen out. That's my second form of meditation in the morning."
De Laurentiis' upcoming cookbook
The cooking show host has also been keeping busy with a forthcoming collection of recipes that are all about cooking and feeling good. Expected to publish in March 2021, it's called Eat Better, Feel Better: My Recipes for Wellness and Healing, Inside and Out.
As the author told The Boca Raton Observer, the book will "communicate to people that, although feeding yourself well is the most important thing you can do for your mind and body, food is just the beginning – self-care goes deeper."
To that point, it's important to note that De Laurentiis is an enthusiastic yogi and is up bright and early to fit in her yoga practice, a major part of her self-care routine.
The book will contain recipes – it is a cookbook, after all – but these will focus on gluten-free, dairy-free, and sugar-free diets.
And, De Laurentiis plans on touching on the meditation, yoga, and acupuncture that play such a big part in her regular day.
"I've been wanting to create a cookbook like this for a long time now, and I'm excited to share lots of delicious recipes and tips for total body wellness," she added.