Giada De Laurentiis' No. 1 Tip for Kid-Friendly School Lunches Your Pickiest Eater Will Gobble Up
It's back to school time and if you're looking for lunches to pack your kids that they will actually eat, Food Network's Giada De Laurentiis reveals her go-to lunches and ultimate tip for midday meals your little ones will enjoy.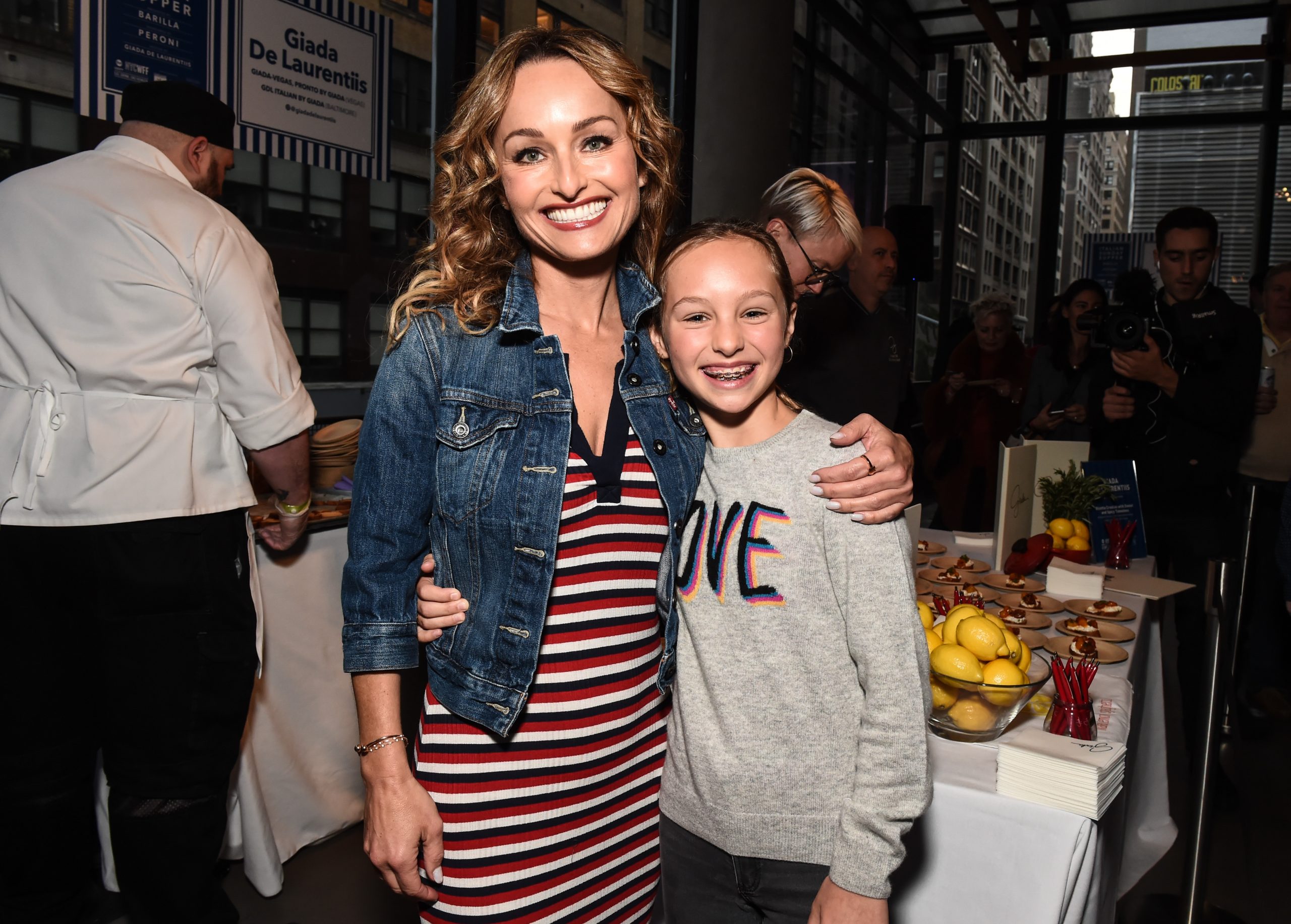 De Laurentiis said food helped her gain acceptance at school
The Le Cordon Bleu-trained chef came to the United States from Italy at the age of 7. She told Redbook that starting over in California was exciting but because she spoke only Italian, she endured bullying from her classmates.
"I had a very tough childhood," she said. "I came here from Italy in the '70s and didn't speak a word of English, so the kids at school tormented me. Truly, it was horrifying the names they called me, and the teachers never really did a thing to stop it."
She explained that the experience gave her compassion for others starting out in similar situations.
"It's one of the reasons I work as hard as I do to make my show as clear and fun and unintimidating as possible," De Laurentiis admitted. "If people are made to feel uncomfortable in the kitchen, they won't go in there. That's why I think children learning to cook can be such a wonderful thing. It can help build confidence, make them feel good about themselves. It helped me build my ego and even start to get acceptance at school. I'd bring things to class that I'd cooked at home, and my classmates were like, 'Wow. This is amazing, and that girl with the funny name cooked it!'"
De Laurentiis' happy school lunch tip
On her lifestyle and food blog Giadzy, the chef explained how she puts together school lunches her daughter Jade actually eats and loves. Like the lunches her own mother lovingly packed for her, De Laurentiis said, "Now, I try to do the same for Jade when she heads off to school. No Lunchables here! There's no reason to load up a lunch box with processed, packaged foods, just because they claim to be easier or faster for busy parents."
De Laurentiis' advice? Commonsense: she makes sure to pack food Jade loves, sometimes a meal as simple as what was served for dinner the night before.
"My typical school lunch is so quick to throw together following this basic formula – leftovers or one of my make-ahead meals, some fresh veggies, and a healthy snack or two – and it's usually a lot cheaper than most "kid-friendly" packaged food, too," she advised. "And if you're in a hurry, there's no harm in throwing in some clean snacks like Lara Bars, Graze Beef Sticks or dried fruit. Your kids get to go to school feeling special, and you feel good knowing they're eating real, healthy food. It's a win-win!"
De Laurentiis recalled her mom's school lunches for her
The Everyday Italian star fondly remembered her own home-packed meals and, as a newcomer to the U.S., wondering why anyone would want to eat sandwiches on white bread.
"When I was a kid, my mom packed me the best lunches, mostly made up of leftovers from dinner the night before or a quick pasta she could whip up when putting my lunch bag together," she said. "I never understood why anyone would want the snack packs and soggy sandwiches I saw my classmates carry in when they could have a delicious homemade carbonara instead! It goes to show food has always been in my blood."
RELATED: Giada De Laurentiis on Why Her Fans Once 'Freaked out on Twitter' Over Her Nails: 'You Can't Cook With Those!'