Giada De Laurentiis' No-Bake No-Guilt Chocolate Almond Butter Cookies 'Actually Help You Keep Full'
Summertime is turn-the-oven-off time. And when you're craving a sweet treat, look no further than Food Network personality Giada De Laurentiis' no-bake Chocolate Almond Butter Cookies.
Rich in chocolate flavor and crunch, these treats will satisfy a raging sweet tooth and fill your belly, all without firing up the oven.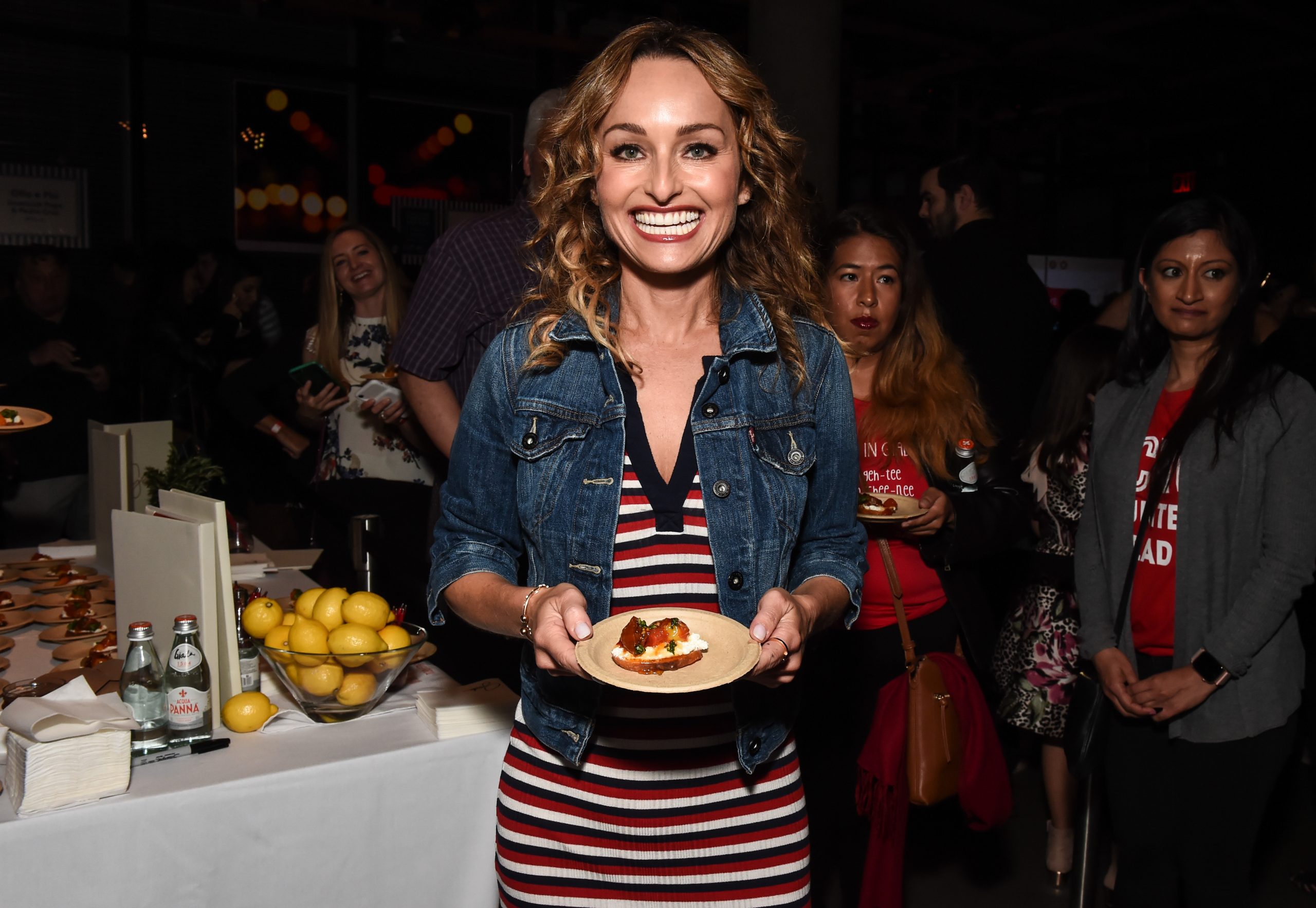 Giada De Laurentiis' Chocolate Almond Butter Cookies aren't just tasty
De Laurentiis admitted on her food and lifestyle blog Giadzy that she lives with an alive and kicking sweet tooth which she regularly has to find clever ways to assuage. This quick and uncomplicated recipe fits the ticket.
"I'm a serious chocolate-lover, and definitely a dessert person. I really love baking and making sweets, especially with Jade, but in the warmer months I'm not always as keen on turning the oven on. Recipes like this one are a great alternative to actually baking – and you still get a tasty chocolate cookie out of it!"
And as the chef pointed out, they're not only delicious, they'll also "actually help keep you full!"
How to put together De Laurentiis' easy cookie recipe
The ingredients for these simple cookies (full recipe and instructions here) are probably already in your cupboard. You'll need brown sugar, unsweetened cocoa powder, unsalted butter, almond milk, chunky almond butter, salt, rolled oats, sliced almonds, and mini chocolate chips.
And they're just as easy to throw together.
The brown sugar, cocoa powder, butter, and almond milk are simmered in a saucepan. Once removed from the heat, the almond butter and salt are stirred in.
Next up, the oats and almonds are added and stirred until the combination has thickened. Spoon it out onto a baking sheet and dot each cookie with the chocolate chips. After that, De Laurentiis calls for placing them in the freezer "for 1 hour to set."
The Le Cordon Bleu-trained chef also recommends trying the cookies as cookie sandwiches with a filling consisting of cream cheese, powdered sugar, butter, cocoa powder and salt.
Where to find more of De Laurentiis' recipes like this
Want to try more great tasting recipes that also pack a nutritional punch? Check out the Food Network host's latest cookbook, Eat Better, Feel Better: My Recipes for Wellness and Healing, Inside and Out.
As De Laurentiis told Today in March, she wrote the book out of necessity, as she sensed her energy lagging due in great part to all the wrong things she was eating.
"I was snacking on all the wrong foods — lots of sugar, caffeine, pre-packaged snacks — basically anything that I thought would give me energy to get through the day," she said. She only began feeling better once she "started really listening to my body and eating the foods that loved me back. That helped my body heal itself and also indicated what foods worked for my body and what foods didn't. My body was paying the price. I started to eat better and eat more consciously."
Eat Better, Feel Better is available now.
RELATED: Why Giada De Laurentiis Had Some Days in Italy With Bobby Flay Where She Thought 'OK, I've Had Enough of Him'