Giada De Laurentiis' Pan-Fried Zucchini with Anchovy Vinaigrette Is 'Full of Quintessential Italian Flavor'
Looking for a different zucchini recipe to use up your bumper crop of the summer vegetable? Food Network star Giada De Laurentiis' flavorful zucchini recipe is prepared in a skillet with a briny vinaigrette starring anchovies.
It's the kind of dish that gives zucchini amazing texture and flavor.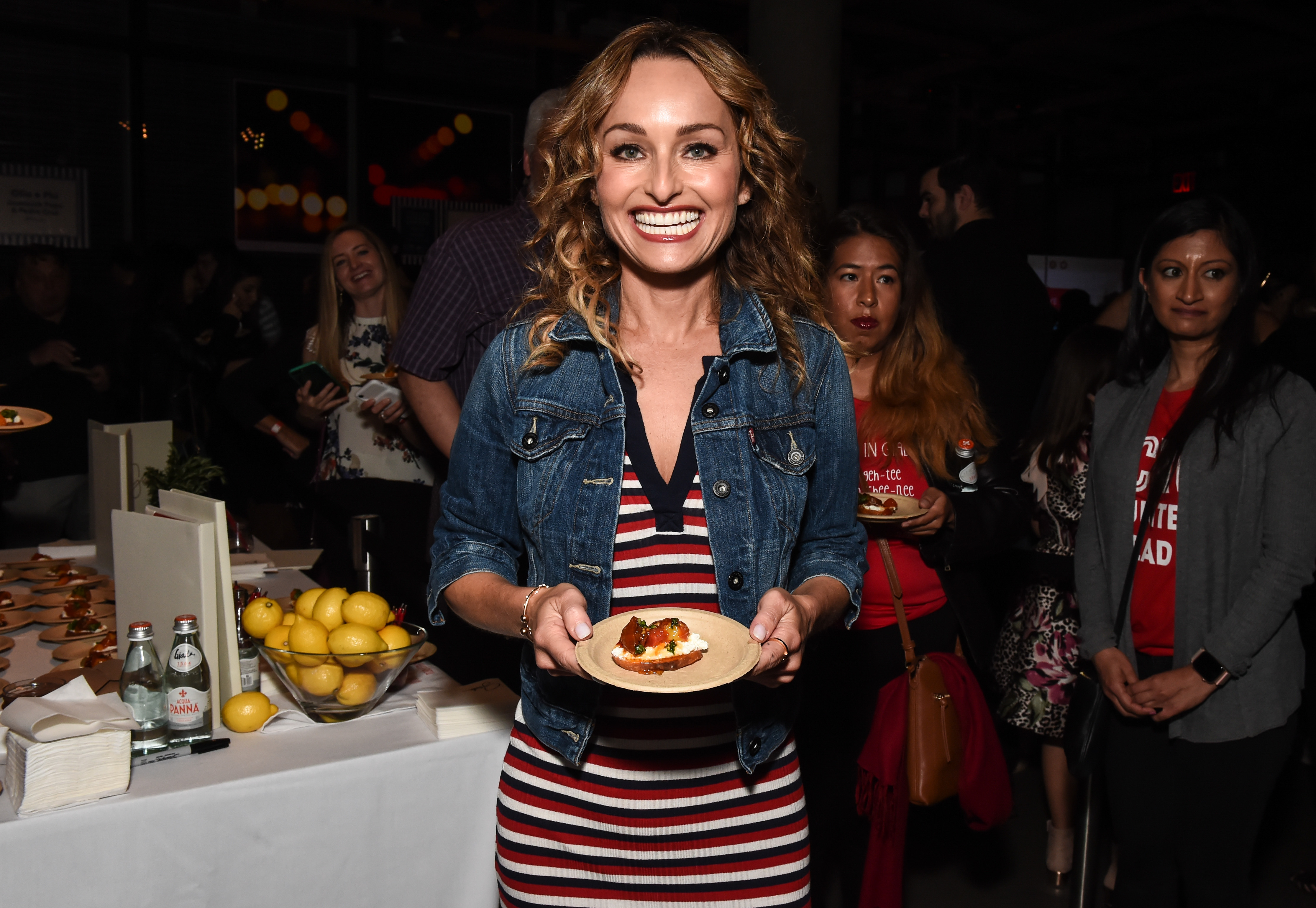 De Laurentiis' zucchini dish has a ton of flavor
As the celebrity chef points out on her blog Giadzy, "This summery side dish is full of quintessential Italian flavor: anchovy paste, capers, parmesan, and Italian spices and herbs. It makes a great side dish for grilled chicken or steak."
Bland-tasting zucchini needs all the help it can get for extra flavor and De Laurentiis' dish delivers with, in addition to the ingredients noted above, oregano, red pepper flakes, tomatoes, lemon juice, and chopped parsley.
"They're not deep-fried but they are pan-fried," the chef says of the zucchini in the Food Network video, below, for this recipe. "You've got to find lots of different ways to serve them so they don't get boring."
She added that this dish was one of her personal favorites "when I was a kid. You know, these kinds of fried zucchini are super yummy."
Giada De Laurentiis' recipe is a great way to use up zucchini
The Simply Giada star cooks the zucchini slices in single-layered batches in a pan without crowding. When each batch is removed hot from the pan, De Laurentiis says, is the best time to sprinkle the grated Parmesan on them.
When all the zucchini have been cooked, she prepares the anchovy-based dressing using the same skillet.
"A little anchovy paste for a salty bite" is spooned into a little olive oil. De Laurentiis stirs it into the oil, along with the chopped tomatoes.
"I'm making it a little bit of an anchovy oil to go with the zucchini," she added. "It's super quick and super fun and easy."
Next, the capers are added, followed by the dried oregano. While she enjoys the dish with the spice that comes from crushed red pepper flakes, she omitted them in the video.
"Normally I put in a little bit of red pepper flakes, to spice it up, but I'm going to skip it," since her daughter Jade is "not a big fan," she explained.
Lastly, the chopped parsley is sprinkled over the sauced zucchini, along with "some fresh lemon to brighten all the flavors of the anchovy."
Find the complete recipe, video, and reviews on Food Network's site.
Reviewers praised De Laurentiis' zesty zucchini
Anything that makes zucchini sing with flavor is a win, as reviewers on Food Network's site stated.
"I don't even like zucchini but I saw this recipe on the tv show and it looked so good and easy that I decided to make it. It was absolutely delicious!," one home cook wrote.
Another reviewer sang De Laurentiis' dish's praises: "A vegetable dish that's full of flavor. We like having pan-fried zucchini with Parmesan, but this takes our dish up 5 notches. The anchovy gives that added nutty flavor with the lemon to offset the acidity and gives the dish more vibrance. This is a keeper and IG worthy."
RELATED: Giada De Laurentiis' Mom's Stuffed Tomatoes Recipe Is 'Comfort Food From My Childhood'