Giada De Laurentiis Revealed Her 'Secret Ingredient' for Soups, Stews, and Risotto
Food Network personality Giada De Laurentiis is renowned for her unique spins on traditional Italian dishes. And she's got a secret ingredient she depends on to make everything taste richer adding, as she puts it, "an oomph of umami." It's her tried-and-true Parmesan Broth and you'll want to keep it by the jugful in your freezer.
Here's more on how to make this earthy, intense broth, plus find out about a few more of De Laurentiis' pantry must-haves.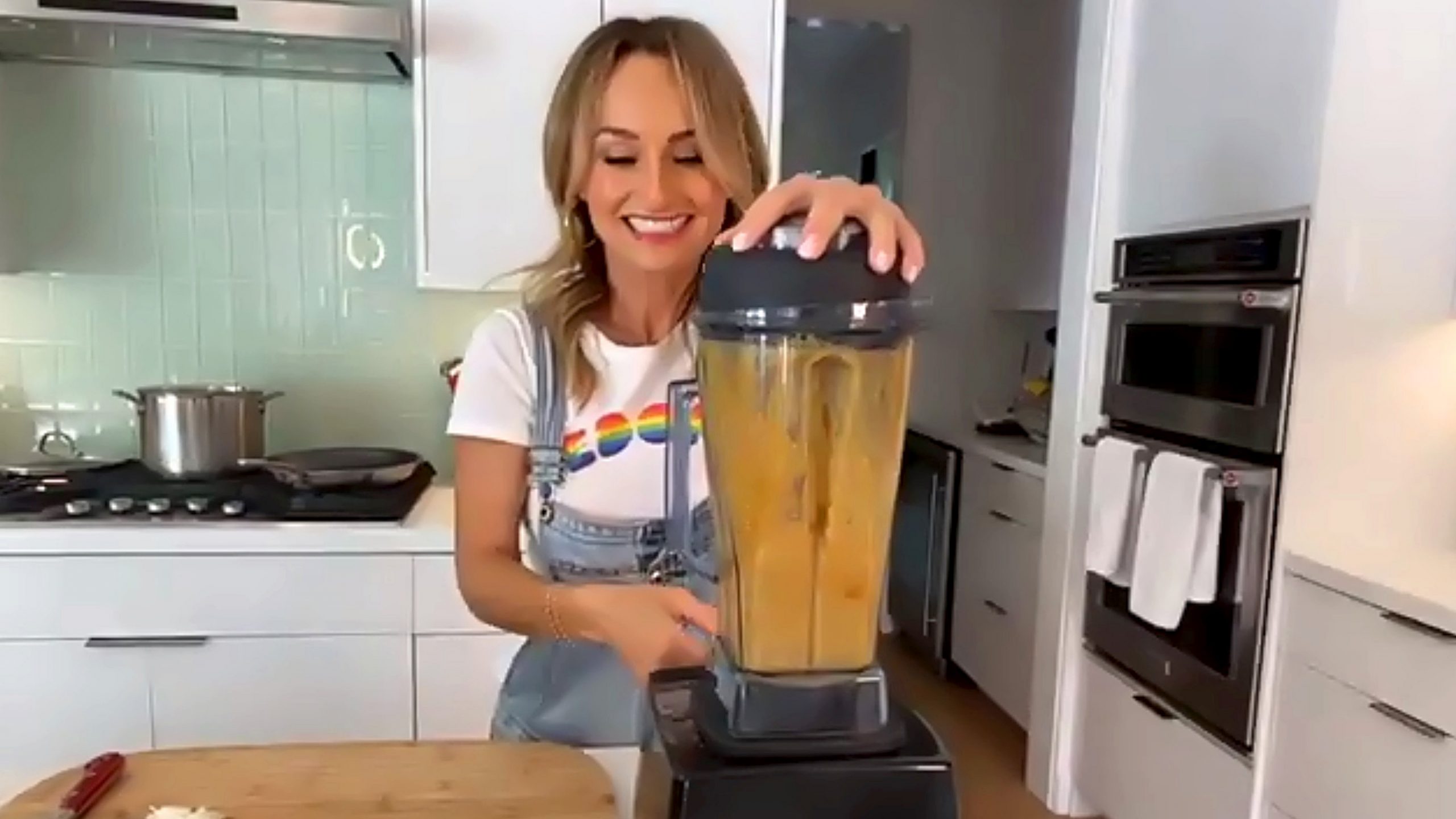 De Laurentiis counts on this broth for her soups, risottos, and sauces
The Rome-born chef revealed that she discovered a secret sauce that lends many of her savory dishes a rich depth of flavor. It's Parmesan broth, or Brodo di Parmigiano.
"You heard it here first: parmesan broth is the new bone broth!," the Giadzy blogger wrote. "Everyone should have this in their freezer to break out on a cold rainy day to make seriously amazing risottos, soups, and stews."
"This flavorful broth takes tons of dishes to the next level, from stews and soups to risotto and more," De Laurentiis wrote on Giadzy. "Use this broth in place of vegetable or chicken stock in any recipe that could use the oomph of umami Parmigiano flavor. You can request for just parmigiano rinds at cheese counters in grocery stores – or just stock up on your own and freeze them!"
The broth (full recipe here) is simple to make and just needs Parmesan rinds, one carrot, one celery stalk, an entire head of garlic "halved across the equator," one onion, fresh oregano, fresh thyme, and a bay leaf. All the ingredients are stirred with several cups of water into a large pot and simmered for over an hour. Once it's cooled, it can be refrigerated or even frozen for later use.
De Laurentiis' favorite ingredient to use in desserts
Now that the Giada at Home star has savory dishes taken care of, here's what De Laurentiis regularly makes a part of her desserts: mascarpone cheese.
She told Food Network that the ingredient works so well in many recipes thanks to its rich texture and subtle sweetness. Including it in desserts such as cheesecakes, tiramisù, and sorbetto, she also loves how it takes some savory recipes such as crepes and marsala sauce to another level.
"I love to use it in both sweet and savory dishes," she said. "It can be used in place of sour cream or cream cheese."
A final must-have in the De Laurentiis kitchen
The mom to one admits she has a tremendous sweet tooth and counts dark chocolate as a necessity in her home.
"I love any kind of frozen chocolate chip," she told Canadian Living. "Basically, I keep my chocolate in the freezer because it takes longer for it to melt so I can eat less and enjoy it more. I love chocolate-covered espresso beans, chocolate-covered almonds, and chocolate-covered cranberries and lastly…. Junior Mints… frozen."