Giada De Laurentiis' Secret to Making Juicy Steak in a Cast-Iron Pan — Without Firing Up Your Oven
Chef and author Giada De Laurentiis has got your perfect steak covered for the summer months, especially for those days when you're not inclined to use the grill — or your oven.
Here's the Food Network star's simple pointers for great steak using a cast iron skillet.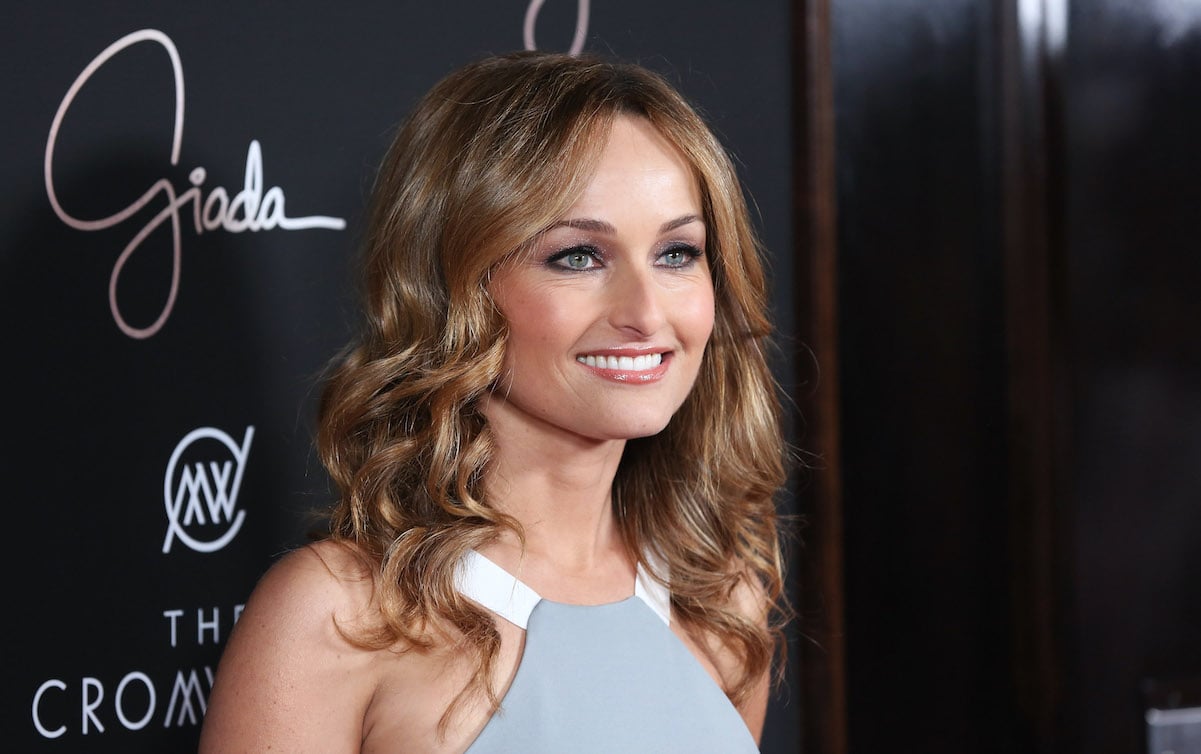 De Laurentiis is a Le Cordon Bleu-trained chef
The Giada at Home star earned her chef credentials at the prestigious Le Cordon Bleu culinary school in Paris. Her decision to become a chef was frowned upon by her family, De Laurentiis said.
"When I decided to really go for it and become a chef after college, it felt like the only path to take," she told Total Food Service in 2019. "My family did not love the idea of me cooking for a career, so I put myself through school."
According to the author of the new cookbook Eat Better, Live Better, her training at the renowned school was literally trial by fire.
"I'm going to be honest – it was brutal," she continued. "The chefs threw pans and rolling pins, I had burns all up and down my arms, and it was intense, laborious work. The experience absolutely threw away any notion that this would be easy. I was one of very few women in the class, and going to Cordon Bleu taught me how to prove myself by not just talking the talk – but walking the walk."
What De Laurentiis has to say about red meat
De Laurentiis loves a good steak but opened up in her new cookbook about the beloved supper selection.
"I'm not anti-red meat – I like a good Bolognese or even a steak now and then," she writes. "However, I think of it as the side dish, not the main event, and keep servings to a palm-size portion. If I eat more than that, I find it sits in my stomach and makes me feel heavy, weighted down, and bloated."
She revealed that many times she'll go for the other white meats instead when she's in the mood for a serving of steak.
"I often incorporate lamb into my menus because it's not mass-produced in the same way beef and pork are, and it satisfies my taste for red meat," she added.
The chef's secret to the perfect steak
When preparing steak in a cast iron skillet, De Laurentiis explained in a video posted on her food and lifestyle blog Giadzy, it all starts with seasoning.
She seasons a rib-eye steak with salt and olive oil while her cast-iron pan heats up. "Remember, more salt is better, gives a nice crust. A nice salty crust is fantastic. I like to just keep it simple: a little olive oil and salt."
Once your pan is "nice and hot," it's time to sit the steak in it. "The trick," De Laurentiis says, "is you want to leave that meat alone."
As tempting as it may be to jostle or flip the steak, the chef said "you want to leave it for a solid three, four, sometimes five minutes to get a nice crust. Do not move it around. Do not flip it early. You want to wait to see a little crust on there."
Why all the fuss about developing a crust on the meat? "That way, the meat is suspended above the cast iron pan," she explained. "The reason I love the cast iron pan is because it kind of acts like a grill."
While the chef says you can finish it in the oven if you like it well-done, for rare to medium steak, she recommends skipping the oven.
"If you want your steak to be medium-rare, take it out of the fridge and land it right into the hot pan," De Laurentiis said. "If you like your meat medium, medium-well, then let it come to room temperature for about 20 minutes, let it sit out of the fridge and then throw it in the pan. That way, it cooks a lot faster."
However you're having your steak, buon appetito!