Giada De Laurentiis Seriously Said We Can Make Homemade Pasta Without a Machine
If you've ever wanted to make your own pasta but don't want to invest in a pasta-making machine, Giada De Laurentiis has the solution for you.
The Giada at Home host has a doable and fun way for you to make pasta and it's something even kids can lend a hand in to get dinner on the table.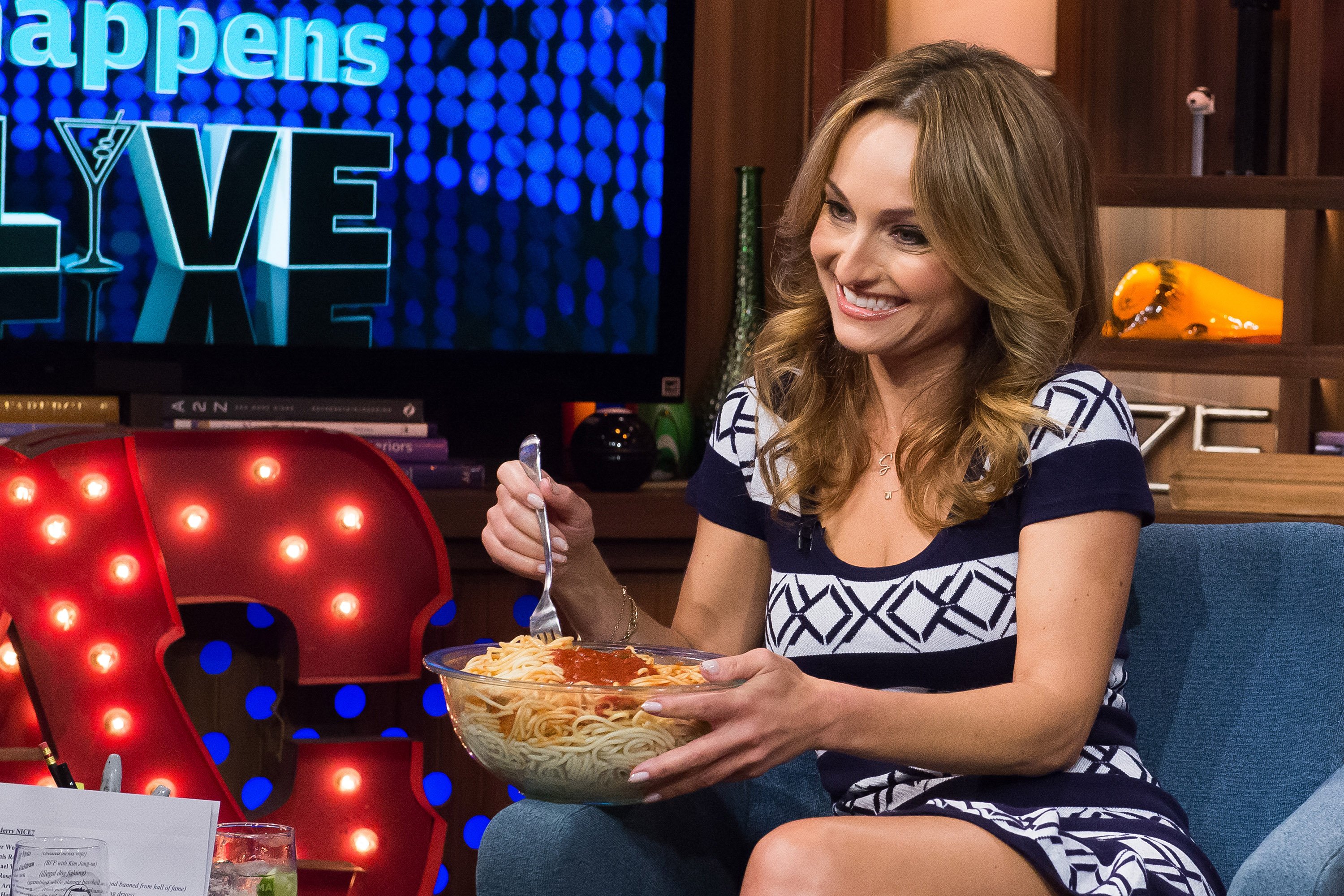 De Laurentiis' secrets to great pasta
It doesn't matter whether you make your own pasta or pour it into boiling water from a box. There are tips and tricks you can follow to ensure a great bowl of the satisfying meal favorite.
De Laurentiis said there are four dimensions to getting pasta right.
First and second, De Laurentiis says to salt that pasta water and save some of it after your pasta is done cooking.
"The first time you get to season the pasta, which is in the water, is what's going to make the difference between a great pasta and a mediocre pasta," she said. "If you don't season it with enough salt, your pasta is bland. Season it like you would the sea. It should be salty.
"After you've cooked the pasta, reserve a quarter to a half cup of pasta water. The gluten and the starch in the pasta water is what allows the noodle and the sauce to adhere to each other. You just keep adding a little bit of pasta water as you're tossing the pasta together."
Her other two tips? Keep your pasta al dente and use a ridged pasta for its ability to grab that yummy sauce with each bite.
When in Rome…
The mother of one may be biased since she was born and spent her first years in Rome, but De Laurentiis feels the region with the best pasta is naturally the Eternal City itself, Rome.
In her Giadzy blog, De Laurentiis made the case for this claim.
"Did you know that Rome is known for four quintessential, famous pasta dishes?," her blog said. "You'd be hard-pressed to seek out a trattoria menu in Rome that doesn't have all four gracing the pasta section, and with good reason. Each of these very simple pasta dishes are absolutely delicious."
All four of these recipes have short ingredient lists and are simple, comforting, and easy to make. The dishes are cacio e pepe,  pasta with pancetta and tomato sauce, pasta alla Gricia, and pasta carbonara.
How De Laurentiis says you can make your own pasta … by hand
There's no need for another appliance to make a hearty bowl of pasta. So says Giada De Laurentiis on Giadzy.
"It's no doubt that pasta machines make the shaping process a whole lot more efficient – but there is something to be said about the rustic, homemade quality of shaping pasta by hand," her blog says. "It turns dinnertime into a craft that everyone can get into – especially kids! – and it's all the more rewarding to eat a dinner that had so much extra love go into it."
De Laurentiis shows followers how to make three types of pasta by hand: farfalle (or bowtie pasta), fettuccine, and corkscrew pasta (known as Fusilli Avellinesi). With all three, she suggests starting out with pasta dough rolled out "as flat as possible." From there, the possibilities are endless.
For farfalle, "use a pizza cutter or a knife, cut the dough into small squares, about 1 1/2″ wide." Little hands will enjoy twisting each square into a bow-tie. Then press down to keep the shape.
To make fettuccine, you just have to roll out your pasta dough and make 10-inch long pasta strips, again with a pizza cutter or knife. You can also go wider, shorter, and make your own noodles the way you want them.
For corkscrew pasta, start with rectangle-shaped dough pieces. Now wrap them around a skewer (or another thin kitchen tool) to give it a spiral shape. Slide it off the skewer and continue with all the pieces.
For detailed video instructions, follow along with De Laurentiis and enjoy!