Giada De Laurentiis Puts a 'Springy Spin' on Dessert With Her Strawberry Basil Coffee Cake
Spring is most definitely in the air and summer's on the way.
With the plethora of fruits, vegetables, and fresh herbs in season, Food Network star Giada De Laurentiis makes the most of this crop of goodness with a unique dessert that tastes as good as it sounds: Strawberry Basil Coffee Cake.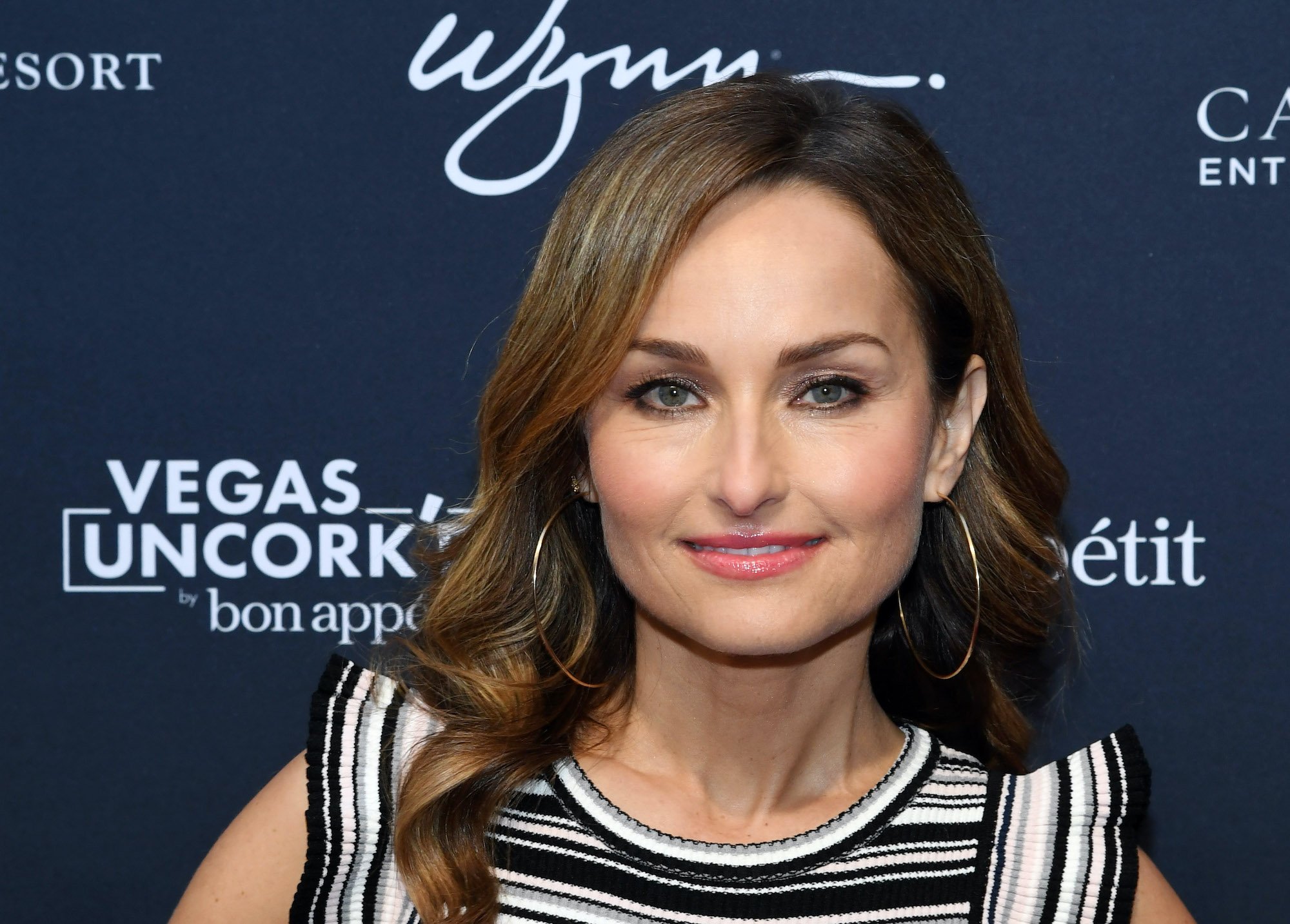 De Laurentiis' other herby dessert
If you're new to putting herbs in your dessert but want to branch out, De Laurentiis' other slightly savory offering are her Lemon Thyme Bars. Made with butter, flour, thyme leaves, salt, sugar, eggs, lemon, and vanilla, the springy thyme pairs compatibly with the tangy lemon.
The flour, thyme and salt are combined and then put aside. In another bowl, the butter and the powdered sugar are mixed on high. De Laurentiis calls for just the egg's yolk to be added, followed by the lemon zest, lemon juice and vanilla. At low speed, the flour mixture is slowly added. Once combined, it's pressed into a greased square baking dish and baked for about half an hour in a 325 degree oven.
A glaze is brushed on after the dish has cooled off and then the baked crust can be cut into bars.
What you'll need for De Laurentiis' Strawberry Basil Coffee Cake
The Giada at Home star's other herby recipe sounds just as fresh as her Lemon Thyme bars. Over a cup of coffee or tea, this cake celebrates the ripeness of the season's strawberries along with the sweetness of the basil.
The ingredients for De Laurentiis' coffee cake are: brown sugar, salt, flour, almonds, butter, regular sugar, eggs, vanilla, sour cream, baking powder, baking soda, whole milk, strawberries, basil, and lemon. The full recipe can be found here.
Kitchen items you'll need include a 13″ x 9″ baking dish, nonstick cooking spray, one medium and one large bowl, and a handheld mixer.
RELATED: Giada De Laurentiis' Pan Roasted Pork With Cherry and Red Wine Sauce Is What's For Dinner Tonight
How to make De Laurentiis' Strawberry Basil Coffee Cake
On her Giadzy food blog, De Laurentiis says of this baked creation: "Coffee cake is such a classic, and I gave it a springy spin in this recipe! Sour cream helps give this cake such a perfectly soft texture, and freshly chopped strawberries, basil and lemon zest bring on the bright flavor."
This cake comes together quickly. To make the almond crumb topping, mix the brown sugar, salt, flour and slivered almonds in a medium bowl; the melted butter is then added, combined, and set aside.
In a larger bowl, the butter and sugars are combined with the mixer, adding the eggs, vanilla, sour cream and salt. Once that's combined, the flour, baking powder and baking soda are mixed in.
As you can see, De Laurentiis has all the ingredients combined together perfectly by adding a couple and then mixing. At this point, the milk is combined and stirred until the mixture is a uniform consistency.
The rest of the flour is folded in with a rubber spatula and then poured into the greased pan with the berries and basil scattered on top. The almond topping is scattered on top and it goes in the oven for 45 minutes.
As De Laurentiis says, "Coffee cake meet springtime!"