Giada De Laurentiis Unveils Her Thanksgiving 2021 Menu: 'Together Again'
Celebrity chef Giada De Laurentiis just unveiled her 2021 Thanksgiving menu, and it's quite an Italian feast.
Food Network host Giada De Laurentiis has announced her Thanksgiving 2021 menu. After a more muted celebration in 2020 due to the pandemic, this year's table, she said, will feature "a grand menu to commemorate this extra special Thanksgiving."
Here's the chef's Thanksgiving elaborate menu for this year, from antipasti to dessert.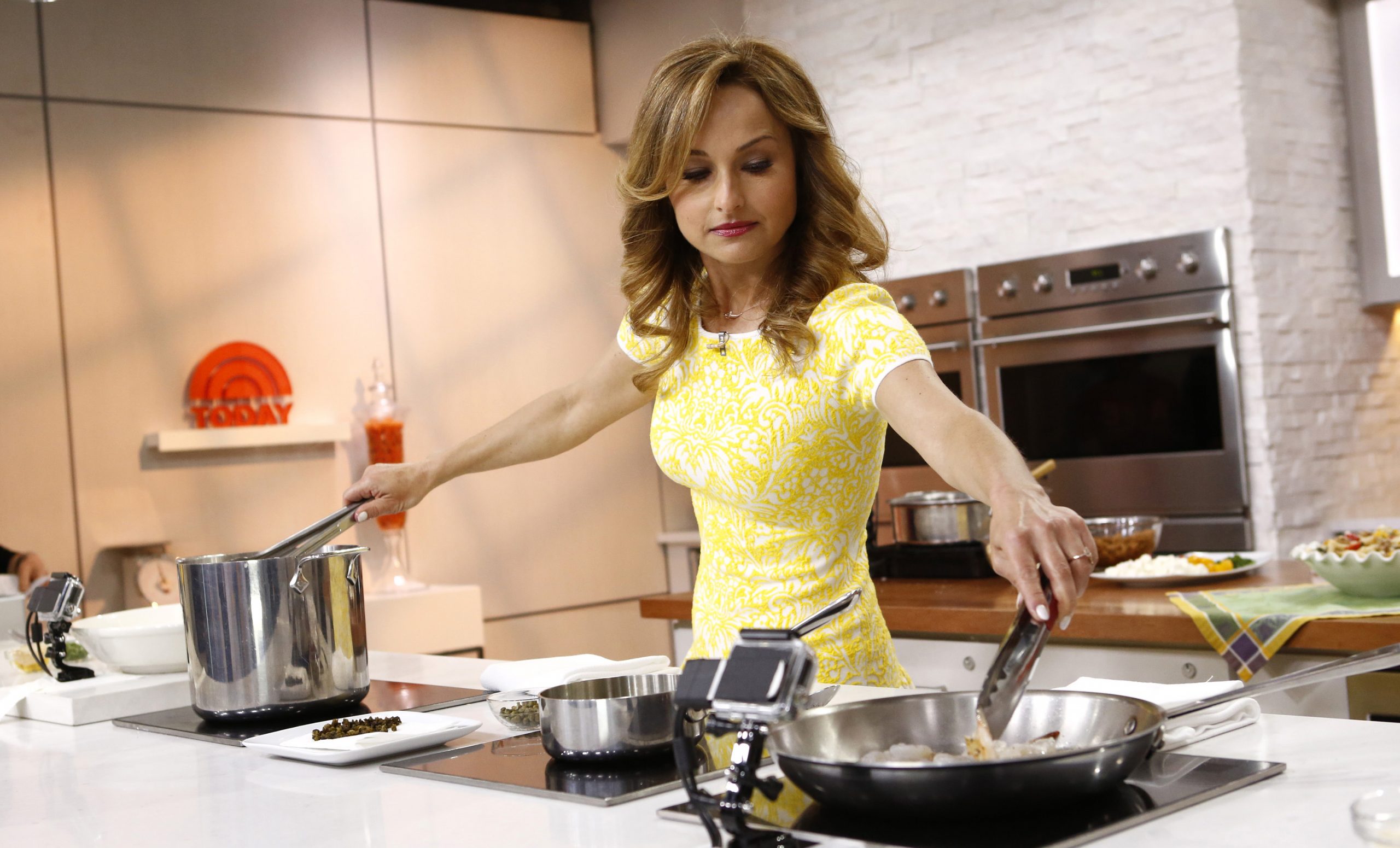 De Laurentiis' Thanksgiving was a much smaller affair last year
In 2020, most families planned subdued Thanksgiving celebrations, due to the coronavirus (covid-19) pandemic, and De Laurentiis' was no different, as she told Today at that time.
"I'm going to drop off some treats to the family I won't be seeing in person for Thanksgiving," the Everyday Italian star said. "I think it's a nice way to still share joy and feel more connected to my family in lieu of a big Thanksgiving."
To keep everyone safe, she instead planned to "do a bigger virtual Thanksgiving with my entire family and then a smaller, more intimate Thanksgiving with my immediate family: Jade, my mother, sister, and brother."
Among the dishes De Laurentiis prepared last year were "a ciabatta stuffing with chestnuts and pancetta and my mom is vegetarian so I'm planning to make a butternut squash lasagna, too."
The chef expressed her gratitude to gather again with her family
This year, De Laurentiis is going all out for Thanksgiving with pandemic restrictions and recommendations lifted.
She wrote on her lifestyle and food blog Giadzy about her gratitude at being able to celebrate together with her family again this year.
"There is nothing like Thanksgiving in bringing family together, and I'm so grateful to be together again this year," she expressed. "Last year, Thanksgiving was all about counting our blessings and making the most out of a less-than-ideal time in the world. Since we'll all be together again this year for Thanksgiving, I needed a grand menu to commemorate this extra special Thanksgiving."
From antipasti to dessert, De Laurentiis' feast is mouthwatering
And grand it is. The Giada at Home star's menu (all recipes can be found on Giadzy) starts out with an Antipasti Platter with fruits, cheeses, and nuts, plus a spectacularly "sweet and savory" Apple Gorgonzola Crostata home cooks can prepare "a few hours ahead of time."
The chef has taken a healthier approach to food, as she revealed in her latest cookbook Eat Better, Feel Better and it shows in the Brussels Sprouts, Kale, and Pomegranate salad that kicks off her side dishes. "Those bright and crisp flavors are a much-needed bite alongside the rest of the decadent menu," she wrote.
Cheesy Baked Mashed Potatoes with Peas are next, followed by Buttermilk Cornbread ("the cornerstone of Thanksgiving," according to De Laurentiis), and homemade Cranberry Sauce. The rest of her sides are bursting with Italian bite: Ciabatta and Chestnut Stuffing With Pancetta, Vegetable Parmesan, Parmesan Creamed Corn, and Artichoke Gratinata, with canned or frozen artichokes to cut down on prep time.
The star of the table, a Prosciutto-Wrapped Turkey, is "every bit as delicious as it sounds, and never fails to elicit ooh's and ahh's from everyone who sees it!"
De Laurentiis didn't forget dessert: her "luxuriously creamy" Chocolate Almond Cheesecake will satisfy every sweet tooth, alongside her light and fluffy Pumpkin Ricotta cookies.
Whether you try some, or all, of the chef's Thanksgiving menu, enjoy the feast!