Gina Rodriguez and Her Husband Canceled Their European Honeymoon Because They 'Got Scared'
Traveling to Europe for a honeymoon vacation would be a dream come true for many people, and it's one that almost happened for Gina Rodriguez and her husband Joe LoCicero. The two actors planned a fantastic getaway following their 2019 wedding, but they called it off because they got scared. Can you guess what caused them to cancel their trip?
Gina Rodriguez and Joe LoCicero are a match made in Hollywood
LoCicero began dating his future wife in 2016. The pair first met on the set of Jane the Virgin, a popular TV show starring Rodriguez In the season 2 episode "Chapter Thirty-Nine," LoCicero was cast in a small but memorable role as a male stripper, one he would go on to reprise throughout the show's run.
Rodriguez and LoCicero courted each other throughout 2016 and 2017 before finally getting engaged in July 2018. The couple tied the knot in May 2019. Rodriguez posted a video of the ceremony to commemorate the occasion.
"May 4, 2019 was absolute MAGIC. To my husband Joseph, I am yours forever," the caption on the post read. And, LoCicero has held onto his wife ever since, even with her eclectic travel habits.
The newly married couple canceled a honeymoon getaway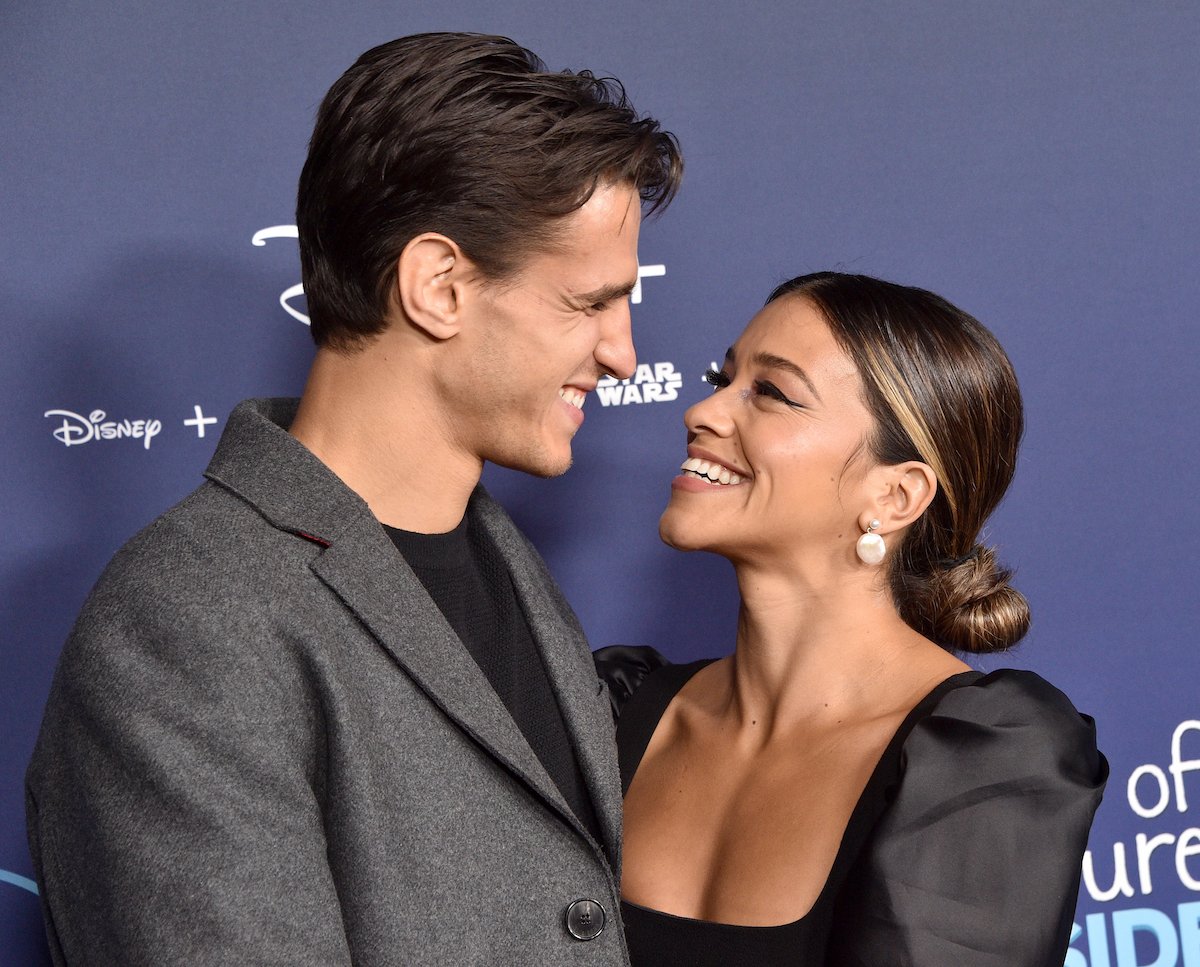 It's clear Rodriguez and LoCicero were meant for each other because, in addition to both having successful acting careers, they are also both "scared travelers," according to Rodriguez. The couple planned a trip to Italy for their honeymoon at one point. With the salary Rodriguez made for her work on Jane the Virgin, she could certainly afford to go.
However, the pair canceled their trip at the last minute. Rodriguez said she and LoCicero just wanted to go home and be with their dogs when friends asked why they had changed their plans. However, she also told Condé Nast Traveler that she's dreamed of Italy ever since.
Traveling with a high level of anxiety, as Rodriguez enjoys doing, is already stressful. However, the global COVID-19 pandemic began in late 2019, making travel arrangements impossible for millions of people. It may have also played a significant role in why Rodriguez and LoCicero canceled their trip to Italy and decided to spend their honeymoon at home.
Only time will tell what happens next for the couple's vacation plans. One thing's for sure, though: Italy will never be far from their minds.
Gina Rodriguez likes traveling with anxiety and comfortable clothing
Rodriguez is not one for arriving early for a flight as she told Condé Nast Traveler about her traveling preferences. In fact, despite being able to stick to a tight schedule as an executive producer of a hit show on Disney+, her description of her travel habits sound like the definition of organized chaos.
"I am a rusher. I like to get there in the nick of time," Rodriguez explains, before adding that she likes to be "…as anxious as possible. I'm sweating, I'm yelling at my husband. That's my favorite kind of airport arrival."
When LoCicero asks her why she waits until the last minute, Rodriguez explains that she does this to avoid waiting at the airport. They can simply get on the plane and go.
In addition to her hectic pace, Rodriguez also has a philosophy when it comes to dressing for travel. "I'm not fashionista-ing this experience in the slightest," she says. "I'm not going to get dressed up for this. I'm not going to put makeup on. It's bad for your skin, it's not comfortable, not going to do it."
RELATED: Actress Gina Rodriguez Gets Candid About Mental Health