'Glass Onion' Actor Dave Bautista 'Lost Everything' After Leaving WWE
Glass Onion is one of the hottest new films on Netflix — and for many fans, it is the star-studded cast that really makes the movie such a standout. Helmed by Daniel Craig, Glass Onion also includes such acclaimed performers as Kate Hudson, Janelle Monae, and Dave Bautista. For Bautista, the film is the latest in a long string of successful movie projects. While he rose to fame as a wrestler, it is as an actor that Bautista has really made his mark in pop culture — and in a recent interview with GQ, Bautista opened up about his acting career, revealing that he "lost everything" after stepping away from the WWE.
Dave Bautista has enjoyed a successful career as an actor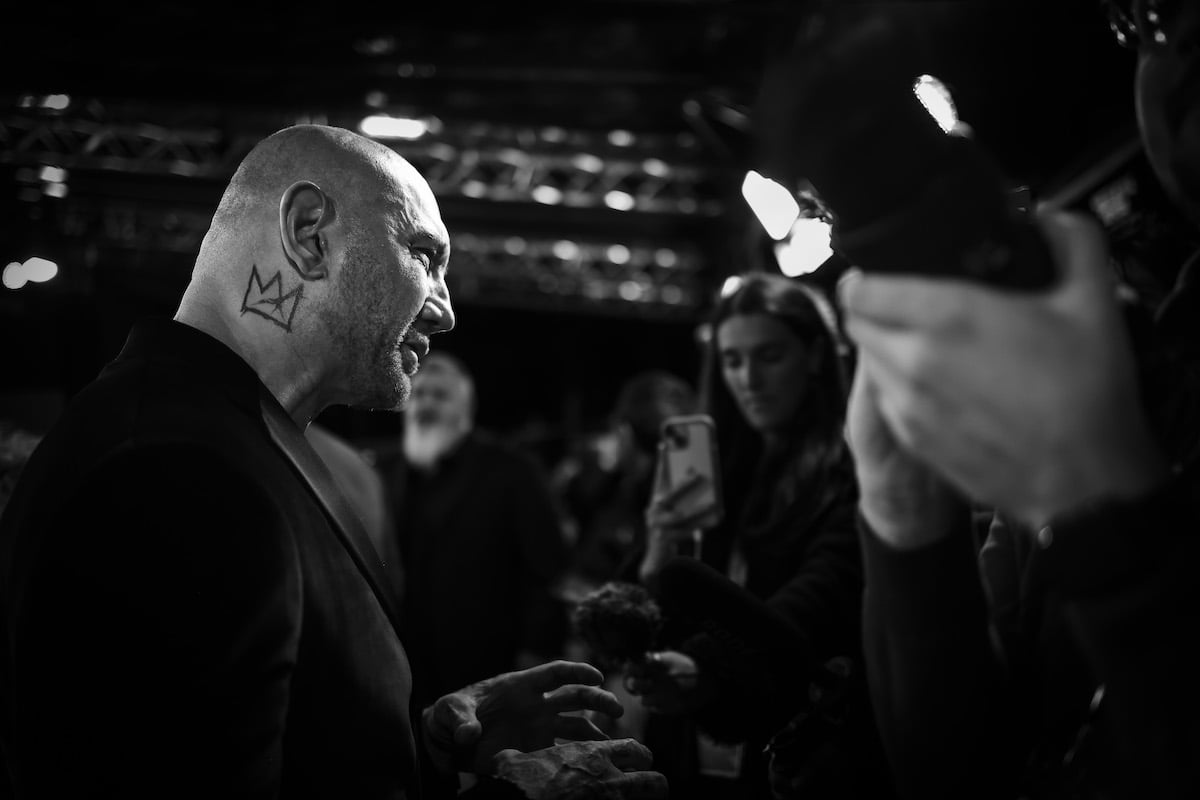 Born in 1969, Bautista embarked on his wrestling career in 1999. By the early 2000s, he had received renown as one of WWE's rising stars, and over the decade that followed, he would earn multiple titles. As early as 2009, Bautista was experimenting with acting, appearing in TV shows Chuck and Smallville.
It was in 2014 that Bautista really broke through in Hollywood big time. His role as Drax the Destroyer in the Marvel movie Guardians of the Galaxy was a huge success. As one of the film's breakout stars, more opportunities opened up for Bautista. He followed up his role in the superhero action movie with a prime role in Spectre. In 2021, Bautista appeared in Dune, proving that he has what it takes to take on any role and succeed. 
What did Dave Bautista say about losing 'everything' after he left the WWE?
Bautista might be a big star today, but after he officially left the WWE a few years ago, he wasn't sure what his next step would be. In an interview with GQ, Bautista opened up about his life post-WWE. "I talk a lot about Guardians of the Galaxy really, not just changing my career, but changing my life because it really just gave me a second shot," he said.
"Because when I left wrestling, I literally lost everything and I left it to go into acting, but I struggled for about three years 'cause I just couldn't get work," Bautista constinued. "I couldn't even get an agent. But I finally, I landed that part, and it just…After that, my phone started ringing and I've been a working actor ever since I did the first Guardians of the Galaxy."
The actor gushed about his role as Drax in 'Guardians of the Galaxy'
Bautista continued to talk about Guardians of the Galaxy with GQ, revealing how in-depth the makeup process was. The actor recalled how he spent most of his day in the makeup chair, getting the complicated body makeup applied. "When I look back on it, I don't know how I made it through that film," Bautista said. "And I was so, you know, happy and grateful to be there that, you know, I wasn't really looking at it as a hardship. It was just a huge opportunity for me."
Bautista went on to reprise his role as Drax in the 2017 sequel, Guardians of the Galaxy Vol. 2. Fans continued to praise his work as Drax, in particular, the humor that he brought to the role. He will be stepping into Drax's shoes one more time, when Guardians of the Galaxy Vol. 3 is released in 2023.