Glenn Close Said She Had a 21-Inch Waist When Playing Cruella de Vil
Fans of 101 Dalmatians are ecstatic to see Cruella, the live-action Disney film giving a backstory to one of its most infamous villains, Cruella de Vil. Prior to 2021, we can't forget Glenn Close took the role of Cruella. And it seems the costumes she had to wear for the part were quite tight. Here's what she said about her waist size and the corsets her character wore.
Who plays Cruella de Vil? Emma Stone has big shoes to fill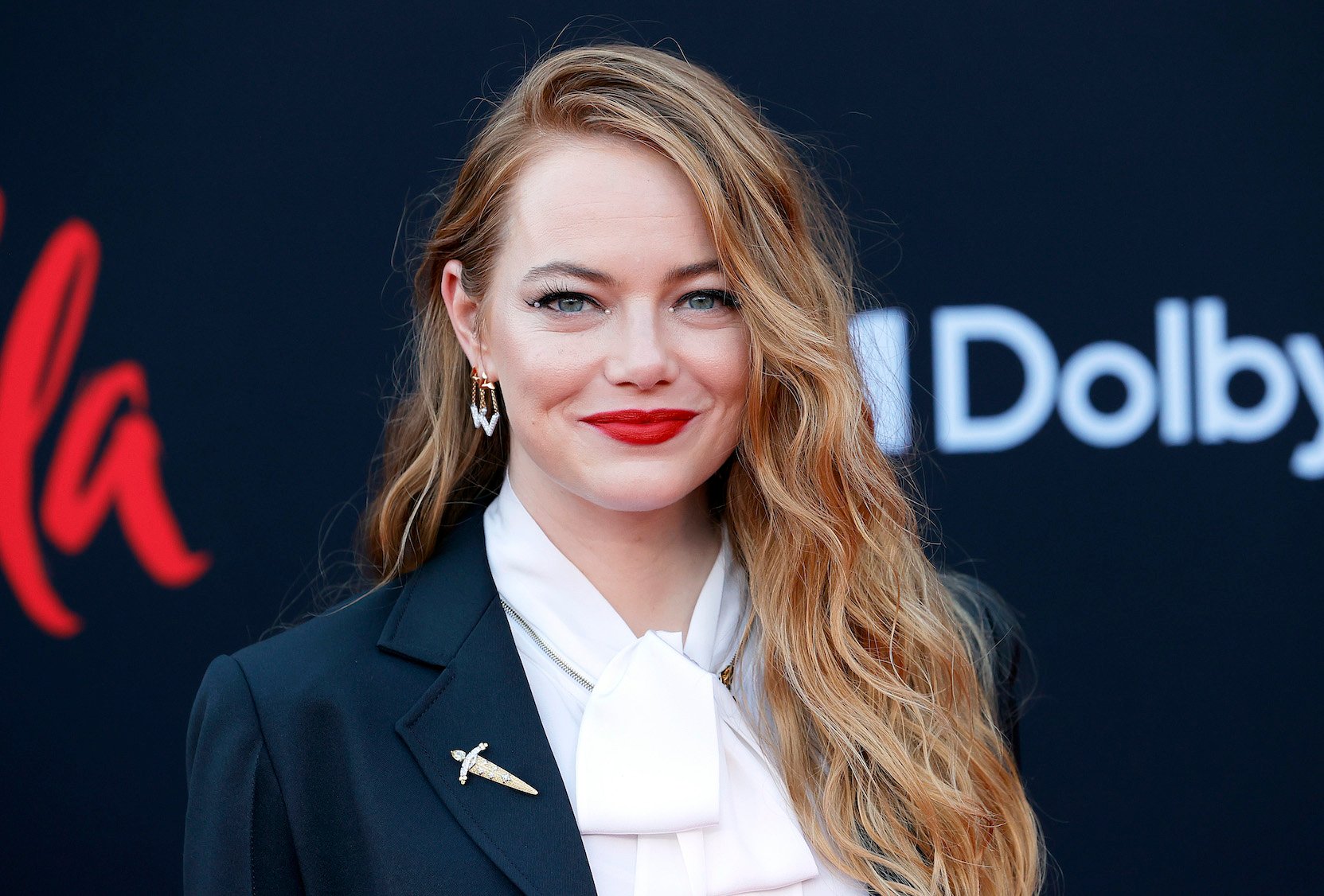 RELATED: 'Cruella' Star Emma Stone Nearly Went Full Villain in a Major DC Comics Movie
Prior to Cruella, Glenn Close played the evil villain who adores the fur of Dalmatian puppies. And now, it's Emma Stone's turn to take the role. Stone's last major role was in The Favourite from 2018. And she expressed her excitement over playing an unlikeable, nasty villain for the first time.
"It was so cathartic," she told Glamour. "It's incredible when you let any social thoughts drop out of your head, when you think no one has to like me and in fact think, 'I'd prefer if they didn't.' I just want what I want. I am single-minded. It is not something that you can really live in, in real life, for very long at all but it's just so phenomenal!"
When it comes to the infamous Cruella laugh, Stone noted she practiced a lot in the shower, as practicing in front of others wasn't easy.
There are likely to be plenty of differences between Glenn Close's Cruella de Vil and Emma Stone's rendition of the character, too. Close also told Us Weekly Stone never contacted her about playing the role. "She has two movies to look at," Close said. "She doesn't have to talk to me."
Glenn Close explained her waist size when playing Cruella de Vil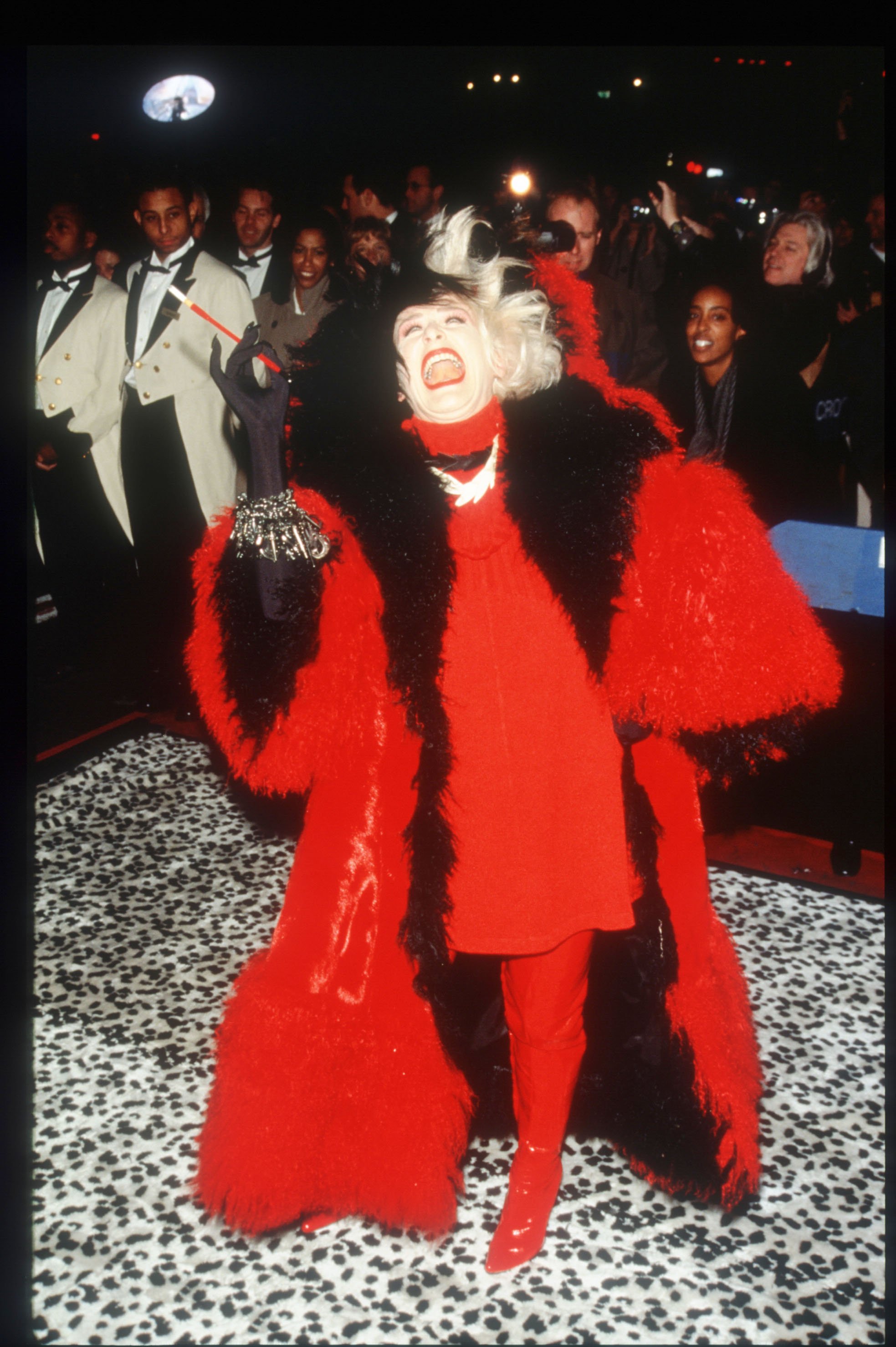 When it comes to Glenn Close's Cruella in 101 Dalmatians, the actor shared the various difficulties of the role. Not only did she have to establish the evilness of the character via her acting, but she also had to deal with the corsets production wanted her to wear. Overall, Close adored the costumes she wore for the movie, though.
"Those clothes are incredible examples of the art of costuming," the actor explained to Vanity Fair about dressing as Cruella de Vil.
Close kept the Cruella outfits as well, as there's a clause in her contract that allows her to keep her costumes. But it's highly unlikely she wears the corsets anymore, as they were quite small. "For Cruella, I had a 21-inch waist," she added. And she then noted if the corset was even a few millimeters too tight, she would feel faint. Ultimately, the crew built a dresser on wheels they could role to her quickly if they had to untie her.
How old was Glenn Close in '101 Dalmations'?
When Glenn Close played Cruella de Vil in 101 Dalmations, she was 48 years old. This is quite a bit older then Emma Stone's Cruella. Today, Stone is 32.
It looks like Close wants to come back as Cruella eventually, too. While she's excited to see what Stone does with the character, she's ready to reprise the role. "I have a great story to make another Cruella with my Cruella," she explained to Variety. "Cruella comes to New York and disappears down the sewers."
Will Close really return as Cruella? We're not so sure. But we know she'll watch Stone to see how their two renditions of the character differ. "I can't wait to see what she did," Close told Us Weekly. "My Cruella was that, and we'll see something new."
Cruella releases in theaters and on Disney+ on May 28, 2021.
Check out Showbiz Cheat Sheet on Facebook!