Golden Globes 2022: Nicole Kidman Makes Awards History With Her Win for Playing Lucille Ball in 'Being the Ricardos'
The world highly respects Nicole Kidman for her impressive body of work. She most recently starred in Aaron Sorkin's Being the Ricardos, which follows a week in the life of Lucille Ball and Desi Arnaz. But nobody saw Kidman winning Golden Globes 2022 for Best Actress – Motion Picture Drama. As a result, she's now made history with one incredible record.
Nicole Kidman's Lucille Ball casting in 'Being the Ricardos' was controversial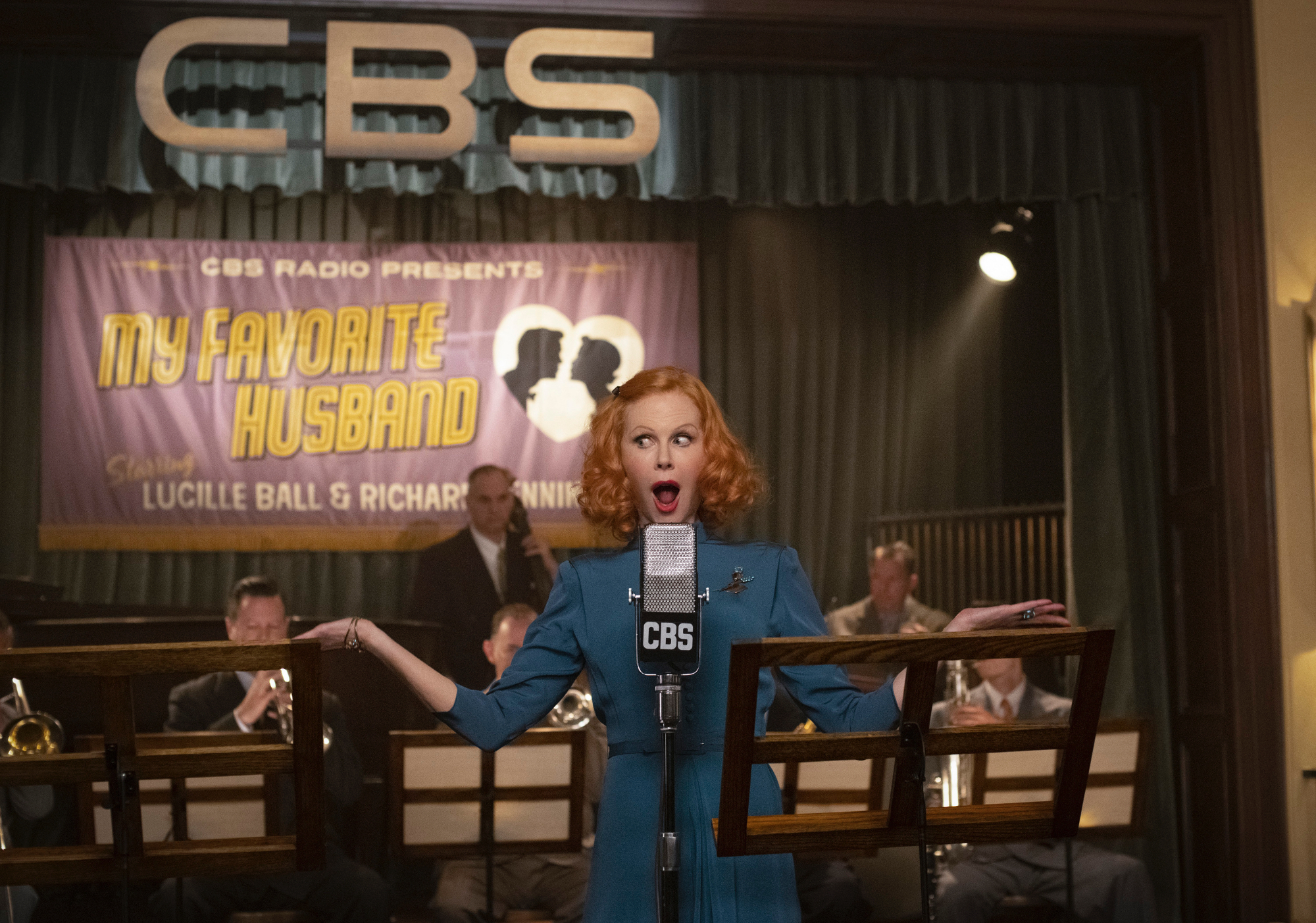 Sorkin wrote and directed Being the Ricardos, which instantly put the movie on must-see lists. However, Sorkin was under fire after the casting announcements were made. Social media retaliated, calling Kidman an awful pick to play Ball. Meanwhile, others drew issues with Javier Bardem playing Arnaz.
Sorkin had a specific vision in mind when making Being the Ricardos. He didn't want Kidman and Bardem to simply imitate the iconic actors. Rather, he wanted them to bring their own unique styles to the roles. Being the Ricardos is less of a direct biopic and more of a love letter to the past and their legacies.
Nicole Kidman's 'Being the Ricardos' Golden Globes 2022 win makes awards history
Kidman's Golden Globes 2022 Best Actress – Motion Picture Drama win for playing Ball in Being the Ricardos shocked the world. Many folks expected other nominees to take home the statue. Kristen Stewart for Spencer, Lady Gaga for House of Gucci, and Olivia Colman for The Lost Daughter all tracked better.
However, that didn't stop Kidman from taking home the Golden Globes 2022 award. But, this win is a big deal for another reason. She officially made history as the first actor to win the Best Actress Golden Globe in four separate decades. A new decade began, so others will likely follow. But, she is the first to accomplish this impressive feat.
Kidman's first Golden Globe win was for 1995's To Die For. Next, she scored a win for 2001's Moulin Rouge! and 2018's Big Little Lies. 2021's Being the Ricardos win makes that her fourth in another decade. However, she also won for 2002's The Hours.
Kidman also has 11 Golden Globe nominations under her belt in addition to her 5 wins.
2022 Oscars Best Actress predictions post-Golden Globes 2022
The 2022 Golden Globes likely won't have too much of an impact on the 2022 Oscars. NBC dropped the Golden Globes 2022 and it was supposed to live stream. They ultimately didn't even live stream the event, making it a private, in-person awards show.
Nevertheless, Kidman is very likely locked for an Oscar nomination for Being The Ricardos. However, her fellow talented actors are also serious contenders. Some audiences are hoping to see Stewart or Gaga take home the Oscar gold. Nevertheless, this proves that the initial casting backlash had no negative effect on her awards potential.
Being the Ricardos is available to stream now on Amazon Prime.