'Gossip Girl': Will the Trump Family Be in the HBO Max Show?
The original Gossip Girl series had many cameos of people playing themselves. That included Ivanka Trump and Jared Kushner. The show is now coming back to HBO Max, but will they be invited back for an episode?
Jared and Ivanka Trump had a cameo in 'Gossip Girl'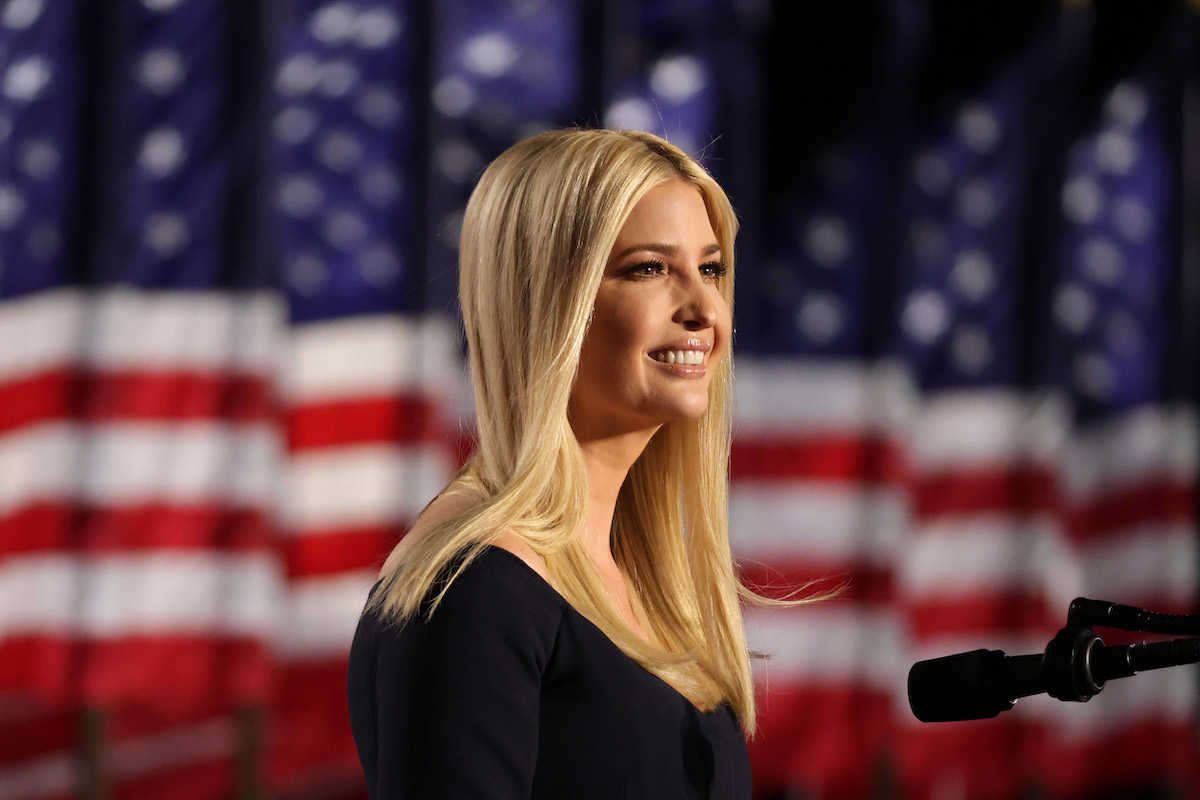 RELATED: Karlie Kloss Called Out by 'Gossip Girl' Actor Tavi Gevinson For Her Post About Racism
The couple appeared as themselves in the episode, "Easy J." Lily van der Woodsen (Kelly Rutherford) and Rufus Humphrey (Matthew Settle) attend a New York Observer party. It makes sense that Jared is also there because he owned the paper at the time. The couple is seen saying hi to Lily and Rufus. Jared then helps welcome Colin Forrester (Sam Page) to the stage for a speech.
Executive producer Joshua Safran reflected on this cameo in an interview with Vulture in 2017. "With Jared and Ivanka, it would've been, 'They're on a list and they're in town, reach out and see if they're available,'" he explained. "People wanted to be on the show, it was a crazy thing."
The cameo now might leave some fans with a bad taste in their mouth. But are there any regrets? "We regret not having Jared Kushner speak when he was on the show," Safran said. "We could've had a recorded video of his voice!"
The show is getting another chance to do things differently. Safran answered if we'll be seeing the Trump family again.
Will the Trump family be in 'Gossip Girl' again?
RELATED: 'Gossip Girl': Could Eleanor Waldorf Be the Secret Cameo in the New Series?
The Trump family has gained a lot more attention since the show given Donald Trump's presidency. Some fans might wonder if they'll make another appearance.
"Definitely not! Definitely not," Safran answered to the Daily Beast. "And at the time, they were just sorta-celebrities. Trump was a bad real estate mogul, but I don't think any of us saw what was coming. I think celebrity has shifted."
The producer went on to say one of the main characters, Julien Calloway (Jordan Alexander), is a social media influencer. This means celebrities will be drawn to her, but that doesn't include the Trumps partially because New York has changed with time.
"This show still has some of that DNA, but we talk more about Succession and Karena Evans' work—who directed the pilot and episode 2," Safran later said. "It's referencing more what culture is now."
"In 2007, which isn't that long ago, we were interested in watching shows about rich people having problems too because there weren't many shows that looked under the hood of being rich," he continued. "Now, because of Instagram, we can look under anyone rich's hood at any time of any day."
Perhaps this means fans will be seeing more social media influencers making cameos than socialites. But either way, it doesn't look like the Trump family is making a list this time.