Grammy Awards: See BTS, Megan Thee Stallion, and More React To Their First Ever Nominations
The nominees for the 63rd annual Grammy Awards were announced on Tuesday, Nov. 24, and among the long list of artists are a handful of musicians who received their first ever nominations.
BTS made history as the first K-Pop group to be nominated in a major category, Megan Thee Stallion was told live on-air that she had received her first nomination, and other stars tweeted their reactions to the major milestones. And their fans can't get enough of seeing their beloved artists celebrate the joy of a Grammy nomination.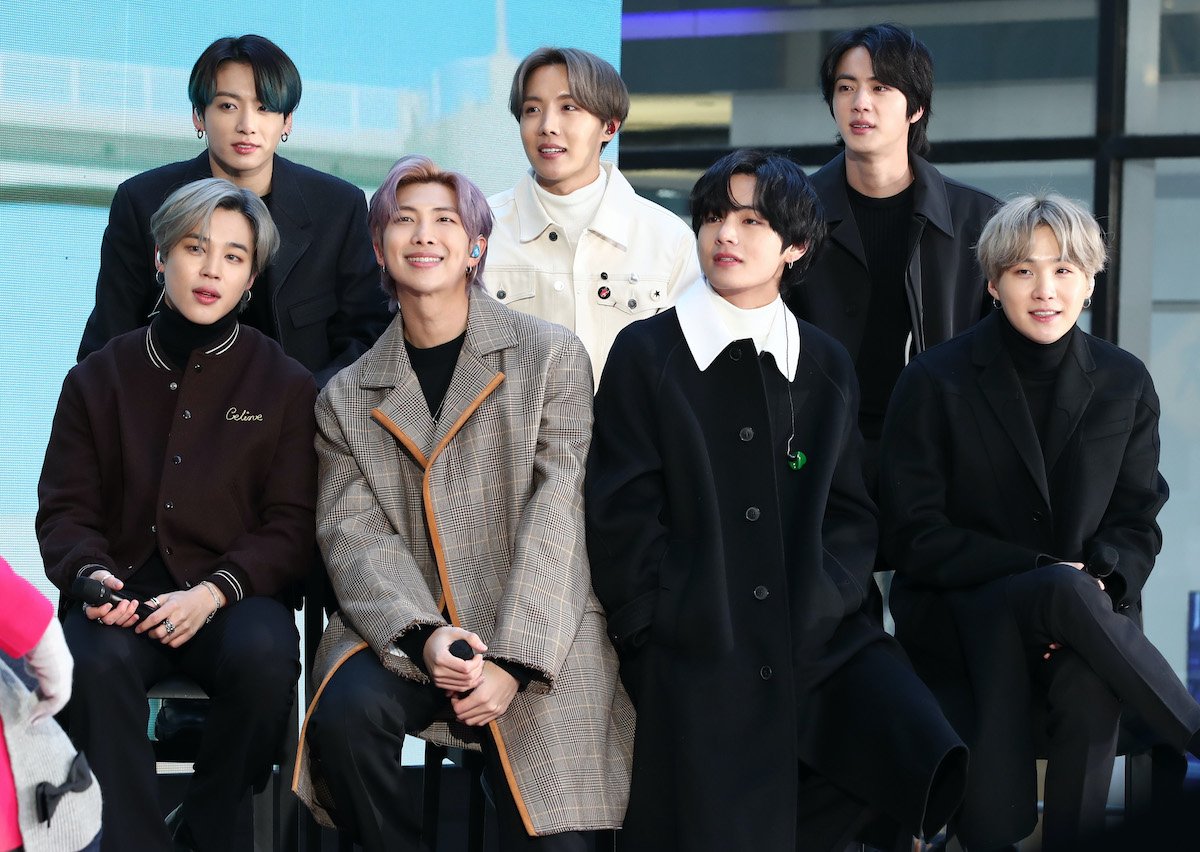 BTS' reaction to their Grammy nomination is so wholesome
BTS "Dynamite" was nominated for Best Pop Duo/Group Performance, marking the first time in history that a K-Pop group has broken into a major Grammys category. The ever loyal BTSArmy (the group's massive global fandom) have been hoping for a nomination for Jimin, RM, Jungjook, V, Suga, Jin, and J-Hope since the group made its foray into American music popularity, so this is a huge moment for them all.
The group's Twitter account shared a video of four BTS members Jungkook, Jimin, RM and V reacting to their historic nomination. In the clip, the guys sit on a couch anxiously waiting for Megan Thee Stallion to read the Pop Duo/Group Performance category. When their name shows up on the screen, RM, Jimin, and Jungkook jump out of their seats in excitement and V remains seated with his jaw dropped. It's the most joyous thing you'll see today.
"Ohmmmmmmyyyyyyyyggghghhhhhhhgggggggggdhdhsjsixudbslsogbdsisgshdbxidjdbdidhdifjfiri #GRAMMYs #BTS," the excited tweet read.
Megan Thee Stallion's reaction to her first Grammy nomination happened live on-air
Also a first-time nominee is Megan Thee Stallion. The "Body" rapper is having one hell of a week, considering she dropped her album Good News on Friday, Nov. 20, won her first American Music Award on Nov. 22, and got her first Grammy nomination on Nov. 24.
The "WAP" rapper announced the nominees for Best Pop Solo Performance, Best Pop Duo/Group Performance, Best Traditional Pop Vocal Album, Best Pop Vocal Album, Best Contemporary Instrumental Album, Best Reggae Album, and Best Global Music Album. Before she could end her segment, Interim President of The Recording Academy Harvey Mason Jr. called in with a special announcement for the 25-year-old.
"Before I let you go, though," he said, "I have to personally congratulate you on your first ever Grammy nominations! They were just announced in some other fields, so congrats."
She was nominated for Best New Artist, and the "Savage" remix, her collaboration with Beyoncé, was nominated for Record of the Year, Best Rap Performance, and Best Rap Song.
As the stunned Megan replied, "What! Who, me?! Oh my God!" She then pointed to the people behind the camera where she was conducting her livestream and said, "Y'all knew?!"
As the star soaked in the lifechanging moment, Mason told her to stay tuned for the rest of the announcements because, as we now know, she had more nominations coming.
Phoebe Bridgers and Chika are also first-time Grammy nominees
Other first time nominees are Phoebe Bridgers and Chika. The two stars tweeted their reactions to the major accolades.
Bridgers was nominated for Best New Artist, her Punisher album was nominated for Best Alternative Music Album, and her song "Kyoto" was nominated for Best Rock Performance and Best Rock Song.
In reaction to the news, the shocked star tweeted, "I just woke up what."
Rapper Chika was nominated for Best New Artist. The 23-year-old took to Twitter to react to the exciting news as well.
"I'm crying," she tweeted, adding in a follow-up tweet, "I'm Grammy-nominated. What the f*ck." She also went live on Instagram and popped champagne with her team in celebration.
The 63rd annual Grammy Awards will take place on Jan. 31 on CBS, hosted by Trevor Noah. You can check out the full list of nominees here. Congratulations to all the nominated artists!