Grammys 2022: Kanye "Ye" West Didn't Perform Due to Online Behavior, but Won 2 Awards, Tying Jay-Z for Most Awarded Hip-Hop Artist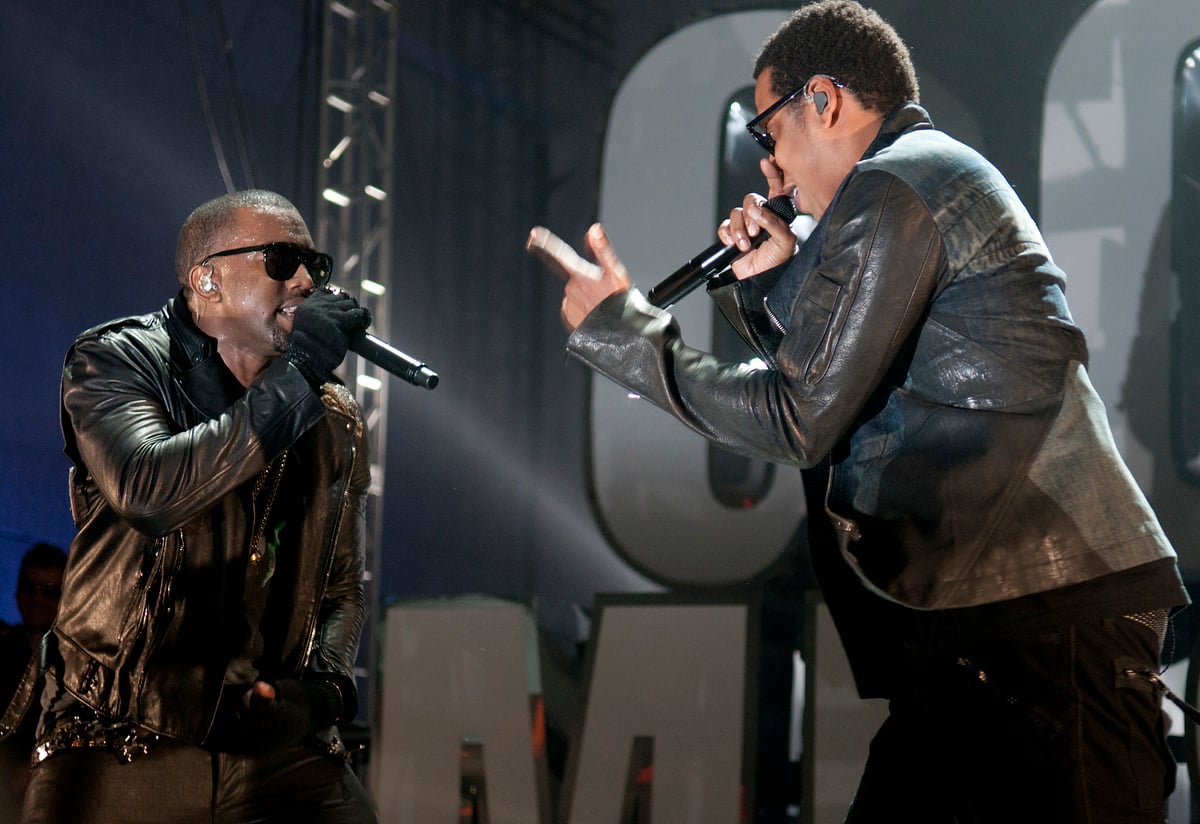 After his online behavior was deemed inappropriate, the Recording Academy rescinded Kanye "Ye" West's invitation to perform at the 64th Annual Grammy Awards. Ye was still permitted to attend the ceremony but chose not to. Although he was not allowed to perform, he still won two Grammys tying Jay-Z as the most awarded hip-hop artist with twenty-four trophies.
Ye lost his performance slot but still took home two Grammys
It's been a tumultuous few months for Ye. The rapper has used his Instagram account to share feelings about his divorce from Kim Kardashian. The posts include videos, screenshots, and written text that many have found inappropriate.
After The Daily Show host Trevor Noah spoke about Ye and Kardashian's public divorce drama, Ye called him a racial slur in a since-deleted Instagram post. Noah was the host of the Grammy Awards. According to Variety, the Recording Academy rescinded Ye's invitation to perform, saying he was being removed for "concerning online behavior."
Ye was told he could still attend the show but opted out. After all of this, he still won two of the five Grammys he was nominated for, Best Melodic Rap Performance for "Hurricane" featuring The Weeknd and Best Rap Song for "Jail," a collaboration with Jay-Z and Francis and the Lights.
Jay-Z and Ye have a complicated history
The two wins brought Ye's Grammy total to twenty-four trophies. He now ties his frequent collaborator Jay-Z for the most Grammy Awards for a hip-hop artist.
Ye and Jay-Z have a complicated past. Ye was signed to Jay-Z's label Roc-A-Fella when he started his career. To be specific, Ye was signed as a producer before finally getting the chance to rap on the label. The story is told in great detail during the Netflix documentary Jeen-yus.
They became friends and collaborated on 2011's massive hit, Watch the Throne, even touring together to promote the album. According to Popsugar, their friendship hit a snag when Beyoncé and Jay-Z did not attend Ye's nuptials to Kardashian in 2014.
Ye then called out Jay-Z on stage during his Life of Pablo tour. Jay-Z responded with the song "Kill Jay-Z." Popsugar reported after that song's release, Ye left Tidal, the streaming platform Jay-Z cofounded and accused the service of owing him more than $3 million.
Brothers again – the feud appears to be squashed
By the end of 2017, it appeared the feud ended, with Jay-Z telling the New York Times, "I talked to Kanye the other day, just to tell him, like, he's my brother. I love Kanye. I do. It's a complicated relationship with us."
He explained, "Kanye came into this business on my label. So I've always been like his big brother. And we're both entertainers. It's always been like a little underlying competition with your big brother. And we both love and respect each other's art, too. So it's like, we both- everyone wants to be the greatest in the world. You know what I'm saying? And then there's like a lot of other factors that play in it. But it's gonna, we gonna always be good."
The duo reunited for Ye's tenth studio album, Donda. Their song "Jail" just won them a Grammy. Outside issues aside, when these two make music together, they find commercial success, critical acclaim, and plenty of awards.

Related: From Marilyn Manson to Jay-Z: All the Features on Kanye West's Album, 'Donda'