'Grantchester' Season 6 Finale Recap: Geordie Confronts His Past
Geordie confronted his past in the 'Grantchester' Season 6 finale. Plus, a beloved character returned to the vicarage.
A tumultuous season of Grantchester came to an end on Nov. 21. The PBS mystery drama closed out its sixth season with an episode that saw Geordie (Robson Green) wrestling with his personal demons and Will (Tom Brittney) wondering about his future in the church. Plus, a beloved character made his return to the vicarage, though his future remains uncertain. 
[Warning: This article contains spoilers for the Grantchester Season 6 finale.] 
Geordie faces his demons in the 'Grantchester' Season 6 finale 
Grantchester has been dancing around exactly what happened to Geordie in the Burmese prison camp all season. We finally got some answers in finale, with the details revealed as part of the show's murder-of-the-week investigation. 
Geordie and Will investigate an apparent case of domestic violence involving a famous singer named Rita Daltry (Michelle Greenidge) and her husband/manager Gene Daltry (Tristan Gemmill). Soon, Rita's attorney gets involved, and he just happens to be Johnny (Shaun Richards), Geordie's fellow POW.  
Against his better judgment, Geordie agrees to give Johnny information that will help him disable the alarm he claims prevents Rita from escaping. But when Gene turns up dead, Geordie realizes he's up to his neck in a mess of his own making. And his history with Johnny makes getting out of it extra complicated. 
The detective confesses to Will that he and Johnny were the last two men left alive in the prison camp. With death looming, Geordie prayed that their captors would shoot Johnny and not him. While both men ended up surviving, Geordie has struggled with guilt ever since. That guilt is magnified when he realizes Johnny had a role to play in covering up Gene's death at the hands of Rita. He arrests his friend and there's a painful scene where he has to put him back behind bars. 
The police inspector has started to come to terms with his war experiences, but unfortunately, not before he's done permanent damage to his marriage to Cathy (Kacey Ainsworth). During their recent fight, she was afraid he might hit her, she tells Will. At the episode's end, she tells her husband they need to spend some time apart. He's devastated and vows to get her back, with Will's help, of course. 
Will clashes with the bishop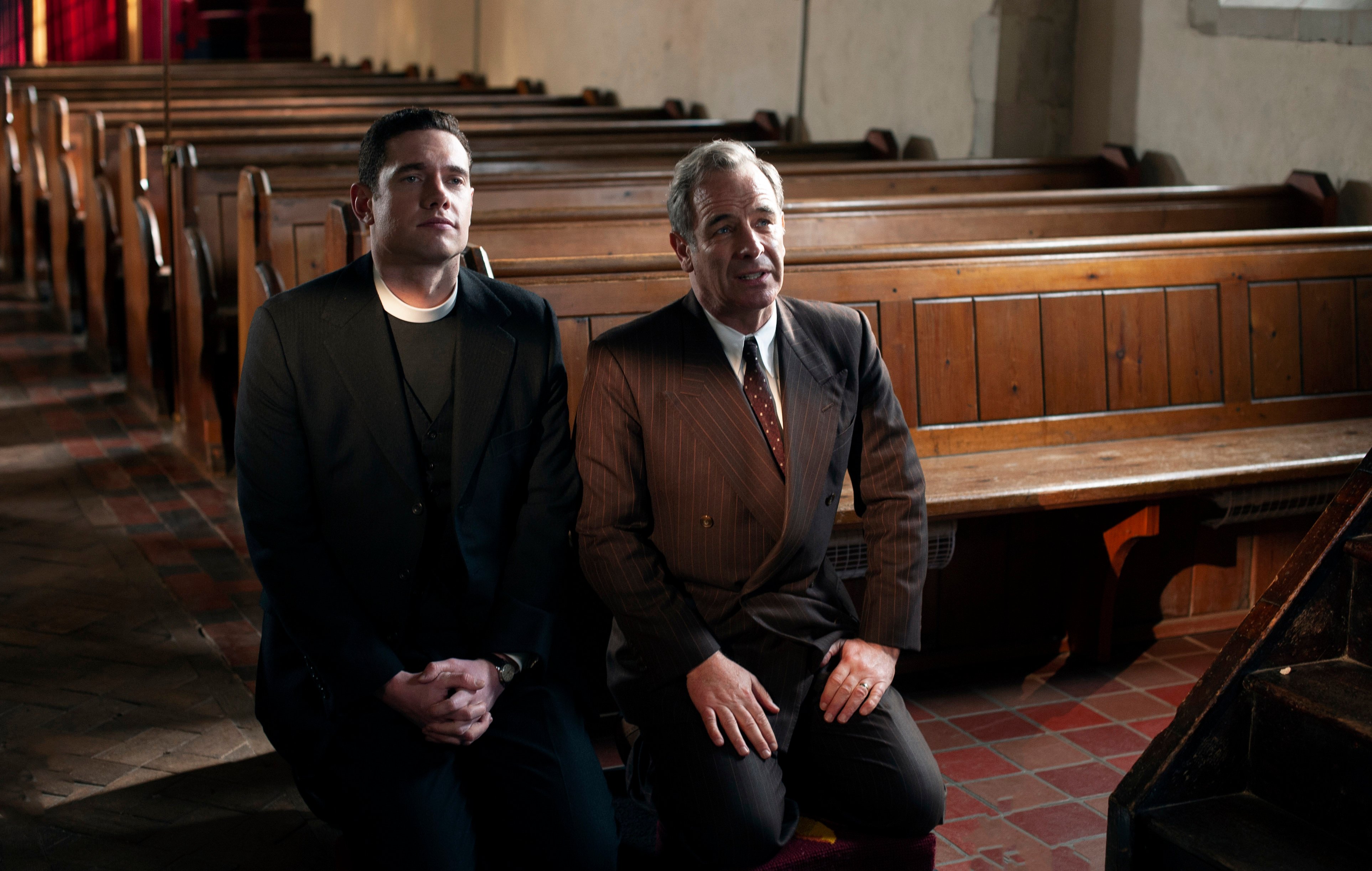 Will's fighting his own battles in the season finale. He plans to give a passionate speech denouncing outdated, Old Testament morality at a meeting with other religious leaders. But the bishop (Stuart Bowman) spikes that plan. He tells Will he'll be paying a visit to the parish in the next few days and warns him to be on his best behavior. In other words, no "half-naked girls parading about." 
With that line, Will realizes that recently-arrived vicar Henry Jones (Ahmed Elhaj) has been carrying tales to the bishop. He's understandably upset with his curate. But Henry checks Will's privilege, reminding him that while Will has "the luxury of bending the rules [he's] always been held to a higher standard." 
At the end of the episode, the bishop arrives for his visit, and Will is away on police business. The bishop considers it another example of dereliction of duty and disrespect. But then Henry stands up for him and walks back his claims that Will hasn't been doing his job. "What I mistook for distraction from work was actually the fight against injustice," he says. With that, it looks like Will will survive to preach another day.   
Leonard is released from prison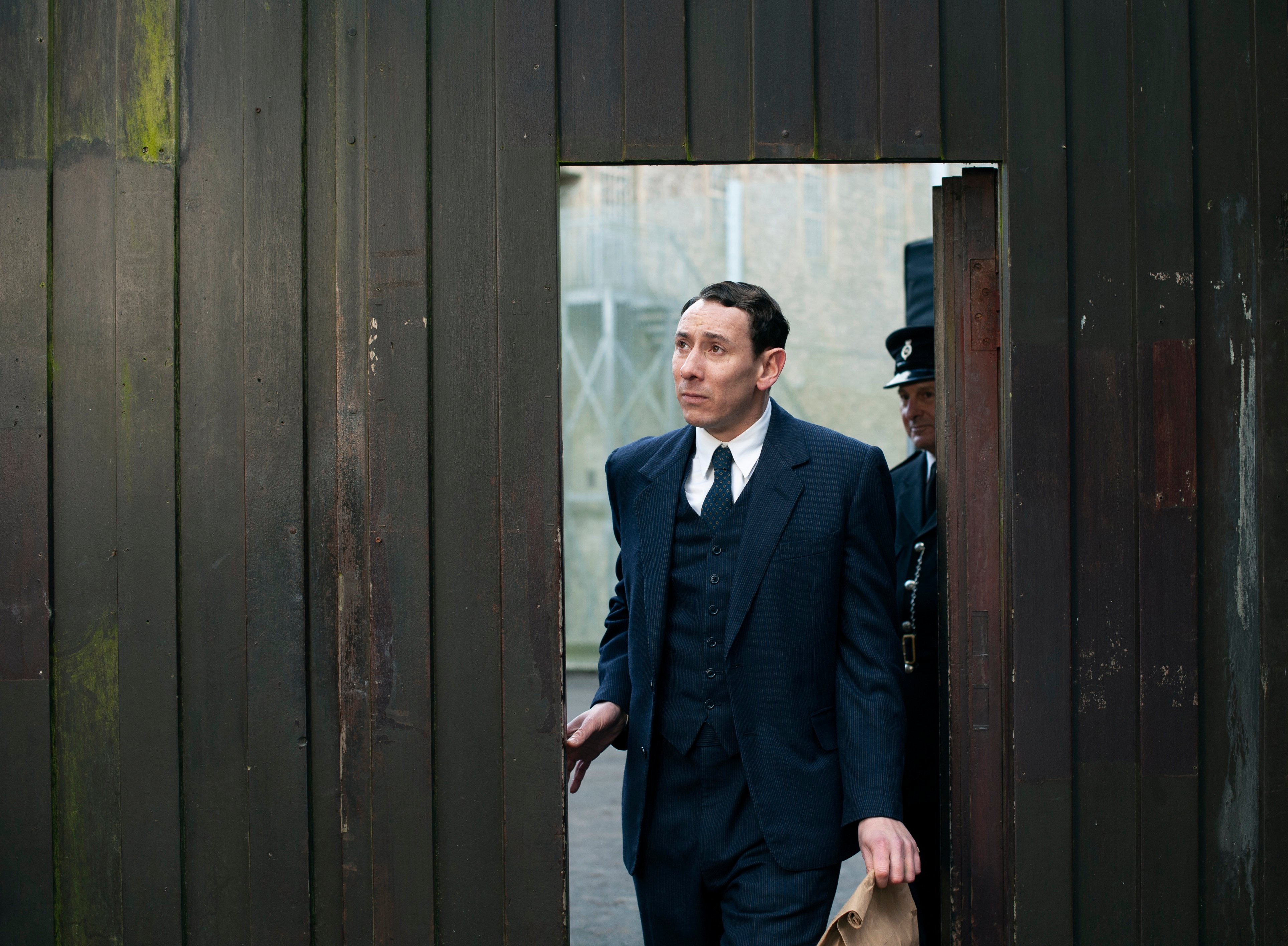 Finally, we got a major — and welcome — development in Leonard's (Al Weaver) story in the finale. The now ex-curate has spent the past couple of episodes in prison after receiving a six-month sentence on a gross indecency charge. But after helping expose the corrupt prison chaplain in episode 7, he earns a reprieve and is unexpectedly released. 
Mr. Chapman (Nick Brimble) picks Leonard up after he's set free, since having a reunion with Daniel (Oliver Dimsdale) within view of the prison might just result in him being sent straight back inside. But Daniel is hiding in the backseat of Jack's car, and the two are happily reunited. Their future, however, is up in the air. Leonard has lost his job and his home. And while he wants to be with Daniel, laws that make homosexuality illegal mean that living together puts them at huge risk. 
Will there be a 'Grantchester' Season 7? 
Grantchester Season 6 ended with Leonard's future uncertain, the fate of Geordie's marriage up in the air, and Will's relationship with the church unsettled. All those storylines will likely be explored in the show's upcoming seventh season. Filming has already wrapped on those episodes, according to TVInsider, though an air date has not yet been announced. However, chances are U.S. viewers will see them on PBS sometime in 2022.   
Check out Showbiz Cheat Sheet on Facebook!