'Guardians of the Galaxy Vol. 2': James Gunn Killed His Real Family in the Movie
James Gunn's Guardians of the Galaxy movies put him into the spotlight in a huge way. The Marvel Cinematic Universe's films have a rather consistent tone, regardless of the director. However, Gunn's infectious installments have a specific, unique quality that sets them apart from other MCU entries. He brought Rocket Raccoon and Groot to life on the silver screen in a way that has gained the characters countless fans. The Guardians' crazy antics lead to them needing to save the world from devastation. However, Guardians of the Galaxy Vol. 2 proves that they can't save everyone.
'Guardians of the Galaxy Vol. 2' stakes
In 2017, Guardians of the Galaxy Vol. 2 was released in theaters. It's a direct sequel to the first installment, as Gunn wanted to capture their journey immediately after they agree to team up. Chris Pratt, Zoe Saldana, Dave Bautista, Vin Diesel, and Bradley Cooper reprise their roles as the Guardians.
In Guardians of the Galaxy Vol. 2, the Guardians team is having personality differences that could lead to them already splitting apart. They deal with family issues, as they travel the galaxy. Ego (Kurt Russell) is a celestial being that is revealed to be Peter Quill's father. Peter's mother died at the beginning of the first Guardians of the Galaxy, so this is Peter's first interaction with his biological family in many years. However, their encounter isn't as positive as he would have hoped. Now, it's up to the Guardians to stop Ego from consuming other worlds. Unfortunately, he causes a lot of destruction before they're able to stop him.
How James Gunn killed his family in 'Guardians of the Galaxy Vol. 2'
Gunn regularly engages with fans on social media to answer questions about his movies. A Redditor posted some trivia that the old couple taking photos aren't just extras, but they're his parents in real life. They're hilariously credited in the movie as "Weird Old Man" and "Weird Old Man's Mistress."
Gunn confirmed this bit of trivia on Twitter. He followed up with another tweet to share that he's actually killed more of his family members in his movie. "Also, my brother, his wife & their 3 kids were right beside them & were all mowed down by Ego," Gunn tweeted. "My niece & brother-in-law were yellow aliens also mowed down. & my niece Grace was the pink alien who was the 1st life form Ego met. My family loves getting killed in my movies."
Unsurprisingly, fans responded on Twitter asking if they can be killed in his next movie.
James Gunn body count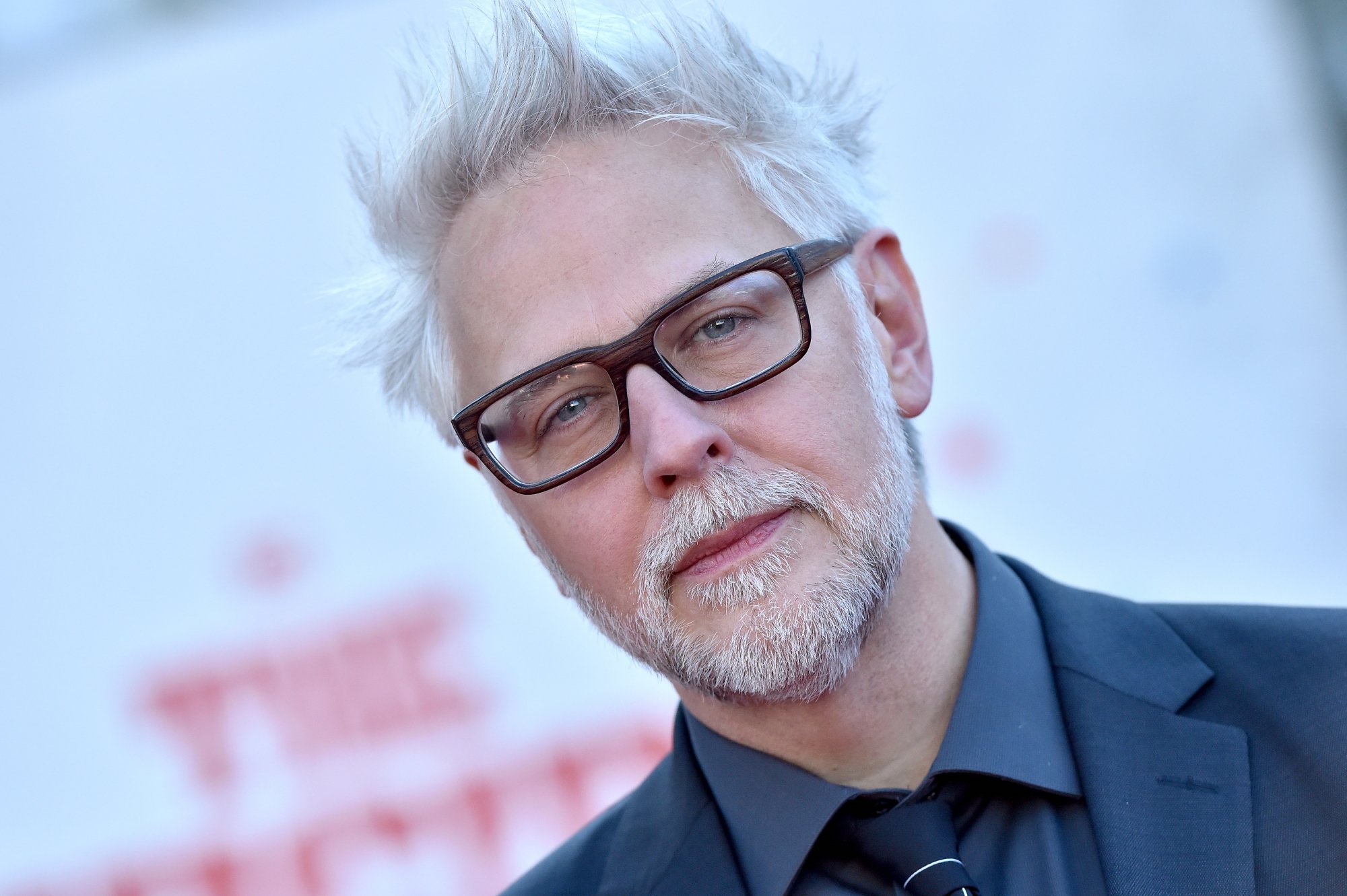 Gunn amassed a large body count in Guardians of the Galaxy Vol. 2. His movies tend to have plenty of casualties. He most recently worked on the DC Extended Universe film The Suicide Squad. Gunn was able to make it rated R, so the body count is shown in much more graphic detail. It's more reminiscent of his earlier movies, such as Slither and Super.
Gunn will have the opportunity to expand upon The Suicide Squad universe with his HBO Max Peacemaker television series. His next MCU offerings include The Guardians of the Galaxy Holiday Special and Guardians of the Galaxy Vol. 3.
The Guardians of the Galaxy films are available now on Disney+.
RELATED: When Does 'Guardians of the Galaxy Vol. 3' Begin Filming? James Gunn Confirms Plans 'Have Not Changed'