Guy Fieri Always Serves This 1 Food on Christmas — and It's Not What You Might Expect
What does a Guy Fieri Christmas look like? According to the folks at Saturday Night Live, it's a likely "full-throttle" affair. In a 2013 sketch featuring Bobby Moynihan as the Food Network star, SNL poked fun as Fieri's over-the-top approach to food, with Moynihan-as-Fieri promoting "an untraditional Christmas beast feast," with dishes such as Bud Lime gazpacho and a "stocking stuffed with 20-layer bean dip and a crumbled Teddy Graham crust."   
Fieri definitely knows how to laugh at himself and is on the record as saying he thinks Moynihan's impression of him is "brilliant." But in a 2018 interview with Eater, he also made it clear that in real-life, Christmas in the Fieri household is not such as wild affair. 
Guy Fieri serves pasta and crab on Christmas 
When asked what was on the menu for a typical Fieri family Christmas dinner, the Diners, Drive-Ins, and Dives host said, "I don't know that we ever do 'typical' or 'traditional' any time of year." But he did say there were two dishes that almost always were on the table on Dec. 25.  
"[O]n Christmas, here in NorCal, we've always gotta have our Dungeness crab, which is in season," he said. "We always do some sort of pasta dish as well — linguine vongole shows up a lot because [my son] Ryder is a machine when it comes to his clams."
The 'Diners, Drive-Ins, and Dives' star shares more about his Christmas traditions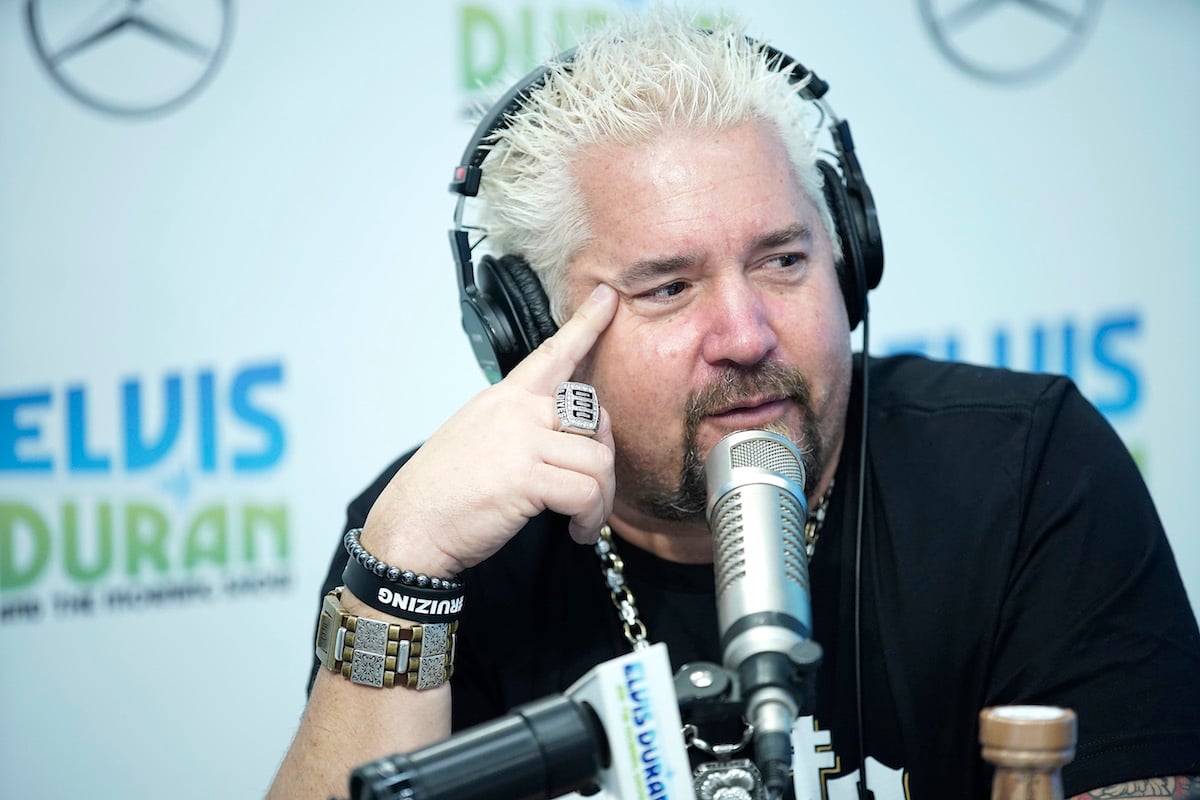 As for whether the family left homemade or store-bought cookies for Santa, Fieri told Eater the man in the red suit couldn't expect treats when visiting their house. 
"The only thing the big man can expect at the bottom of the chimney is a bunch of slobbering dogs who just ate his cookies," he said. 
The Guy's Grocery Games host has plenty to celebrate around the holidays, since one of his two sons was born shortly after Christmas.  
"My son, Ryder, was born on New Year's Eve so that Christmas was pretty much all about the new baby coming," he said when asked about the best Christmas gift he's ever received. "I mean, that's a pretty real-deal Christmas gift, wouldn't you say?"
Guy Fieri's Nor Cal cioppino recipe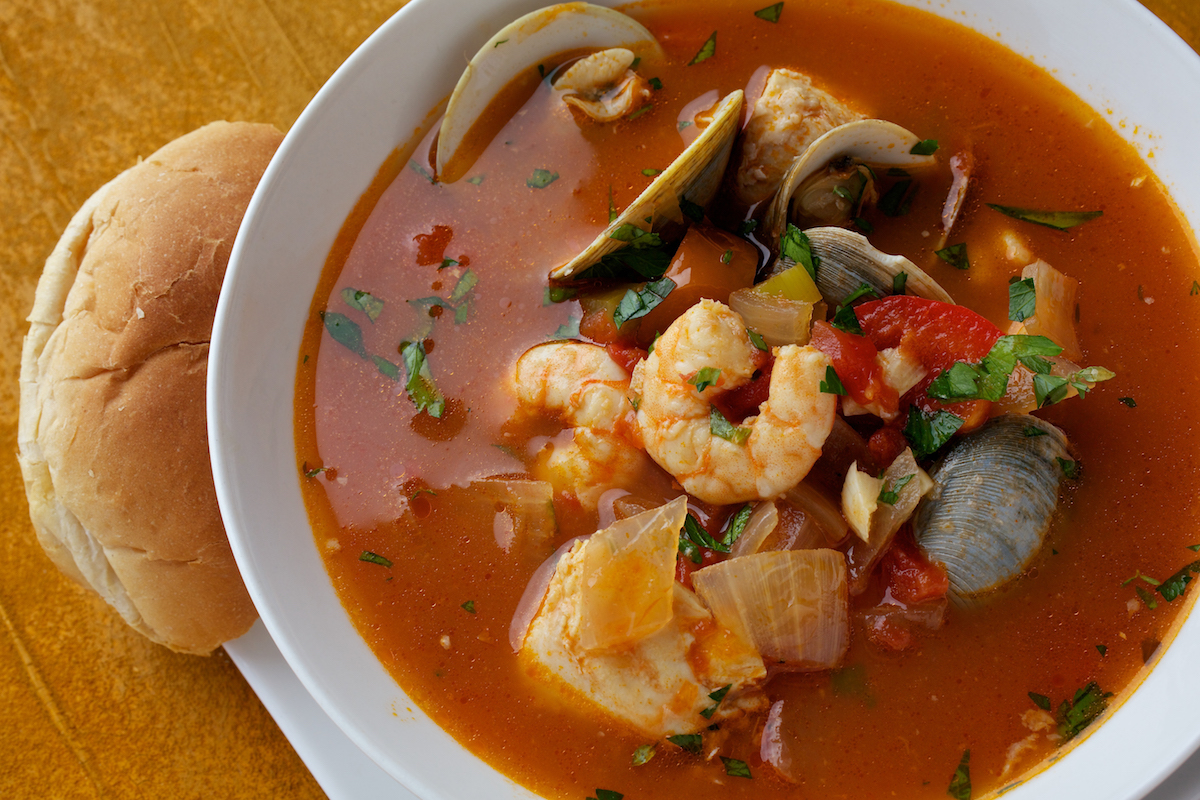 Fieri didn't share how he prepares his Dungeness crab at Christmastime. But it's possible he turns to this recipe for "Nor Cal Cioppino" — a type of fish stew — which he shared with the Food Network. 
To make Fieri's cioppino, you'll need these ingredients: 
¼ cup olive oil
4 cups diced yellow onions
1½ cups thinly sliced fennel 
1 cup chopped red bell pepper 
½ cup minced garlic 
½ cup tomato paste 
1½ cups red wine  
6 cups tomato sauce, preferably San Marzano
½ cup clam juice 
¼ cup lemon juice 
4 cups water 
2 bay leaves 
2 tbsp red chili flakes 
1 tbsp dried oregano
1 tbsp dried basil 
2 tbsps salt 
1 tbsp freshly cracked black pepper 
1 oz. Sambuca liqueur 
4 lbs Dungeness crab, whole, cooked, cleaned, cracked, and broken into 4 pieces 
2 lbs littleneck clams, cleaned and scrubbed 
2 lbs firm white fish, such as cob or halibut, cut into 2-inch pieces
2 lbs shrimp, shell on, deveined 
1 cup coarsely chopped Italian parsley leaves 
Fresh bread, for serving 
To prepare the cioppino, add the olive oil to a large stock pot set over medium heat. Sauté the onions, fennel, bell pepper, and garlic until lightly browned. Then add the tomato paste. Cook until the tomato paste browns. Next, add the red wine, tomato sauce, clam juice, lemon juice, water, Sambuca, and herbs and spices. Simmer for 1 hour.
Add the prepared crab to the vegetables and simmer for 20 to 30 minutes. Add the littleneck clams and simmer for 5 minutes. Add the white fish pieces and cook for another 4 to 5 minutes. Do not stir. Finally, add the shrimp and cook until it turns pink (about 3 to 4 minutes). Stir in chopped parsley leaves. Ladle into bowls and serve immediately with the fresh bread.