Guy Fieri Officiated 101 Gay Weddings as Tribute to His Sister
Guy Fieri is truly an LGBTQ ally.
Guy Fieri is one of the most outrageous chefs on The Food Network. He is best known for his hit show Diners, Drive-Ins, and Dives, and is easily recognizable for his spiky blond hairdo and his outgoing personality.
While Fieri has received criticism from many high-level chefs, he doesn't ever let the haters bother him, and just continues building his successful business empire. Fieri dedicates a lot of his time and money to charitable efforts and is well-known to have a big heart.
One of his most heartwarming gestures was in 2015 when he officiated over one hundred gay weddings as a special tribute to his late sister. 
How did Guy Fieri become famous?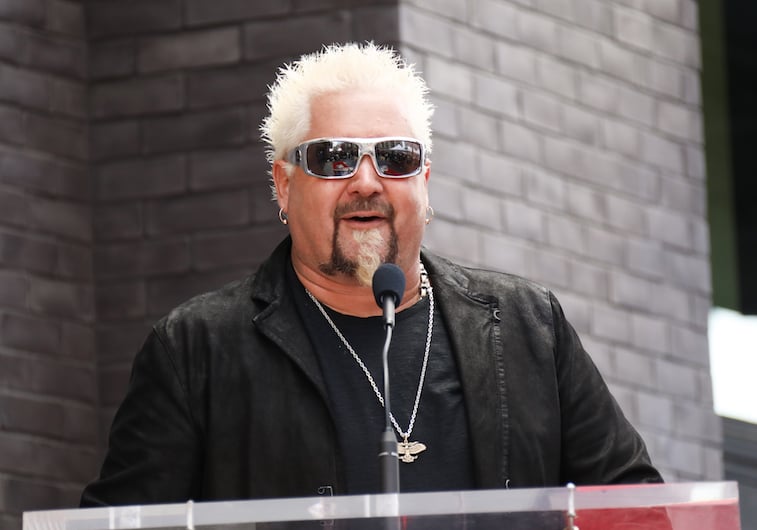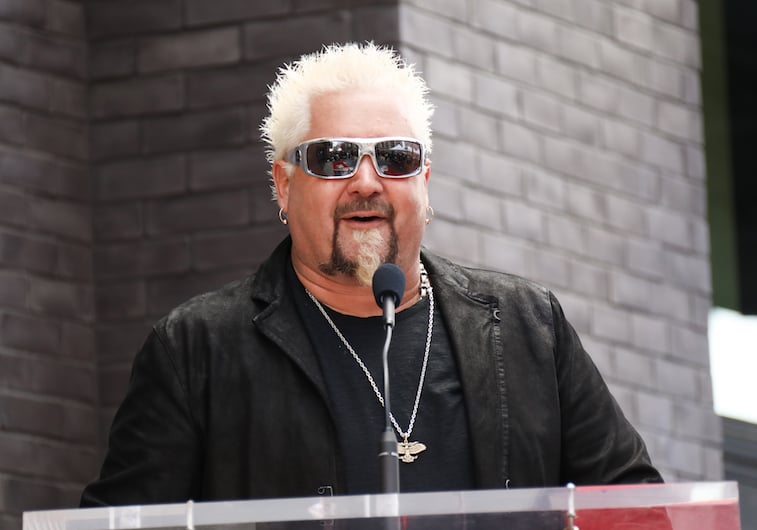 Fieri was born Guy Ramsay Ferry in 1968. These days, he is a bastion of American casual cuisine. But as a high school student, he studied in France, where he developed a keen interest in cooking and classic food preparation techniques.
After high school, Fieri continued his pursuit of a career in food, working in restaurants until the mid-nineties, when he gained enough experience to open his own restaurant. As Fieri's star rose in the restaurant industry, he was working on becoming a television personality as well.
In 2007, Diners, Drive-Ins, and Dives premiered, following his big win on The Next Food Network Star. Fieri's over-the-top personality was the perfect vehicle for television and fans quickly responded to the show. He also stars on the shows Guy's Grocery Games and Guy's Big Bite, and has guested on a wide variety of other Food Network programs. 
Guy Fieri's late sister inspired him in many ways
Fieri is known to be very close to his family, and he frequently involves his wife and two sons in his shows and business ventures. Fieri was also incredibly close with his sister, Morgan. She was diagnosed with cancer as a young child and battled the disease her entire life.
Fieri's experience with his sister's illness changed his viewpoint on life and he later revealed that she is the reason that he gives so much of time to childhood cancer organizations.
"I know what the family is going through, to some degree," Fieri said. "I know that heartache and I see that, and if there's anything I can do to help enlighten or empower those kids, I want to do it."
Sadly, Fieri's sister passed away at the age of 39, after complications from metastatic melanoma resurfaced. Instead of letting grief overcome his life, Fieri turned around the sadness into a special tribute that his sister would have loved. 
Guy Fieri officiated 101 gay weddings in 2015
In February 2015, not long after his sister lost her battle with cancer, Fieri officiated 101 gay weddings in Miami Beach. The mass wedding was in honor of his late sister, who was a lesbian, and was organized by fellow celebrity chef Art Smith. Reportedly, Smith and Fieri chose the number 101 for the number of weddings performed to try to draw parallels between famed Disney villain Cruella De Vil and Florida Attorney General Pam Bondi, who famously opposed gay marriage. 
Fieri wore a bright purple tuxedo while he performed his officiant duties, and he got several of his celebrity chef friends in on the fun, including Duff Goldman, who made the huge wedding cake. There's no doubt that Fieri changed a lot of lives that day, and that the selfless act helped him to feel a little bit closer to his late sister, who meant so much to him.