Gwyneth Paltrow Thought She Was 'Sort of Cool' Until She Met Johnny Depp
Johnny Depp is one of those actors who simply oozes cool — he's got a signature style, a low, crooner-type talking voice, and a portfolio of eccentric character roles to boot. From Willy Wonka and Edward Scissorhands to the Mad Hatter and the celebrated Captain Jack Sparrow, Depp is responsible for bringing some of the most beloved characters to the screen. 
As for Gwyneth Paltrow, she is quite the success. She has an entire lifestyle brand, Goop, under her name, and a rather large cinematic presence (from the MCU's Pepper Potts to Jane Austen's Emma). And, until Paltrow met Depp, she thought she was pretty cool, as far as cool goes in the biz.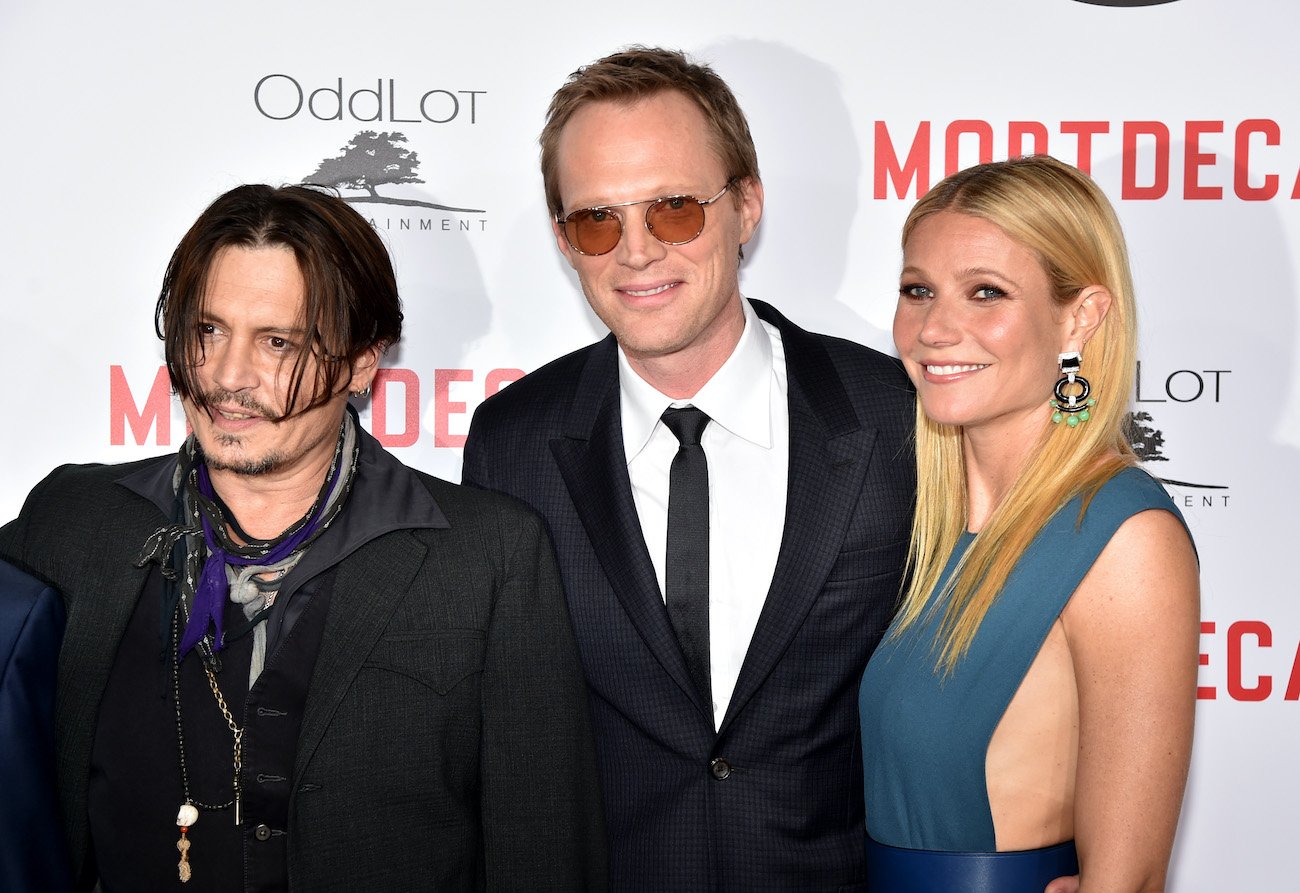 Depp and Paltrow worked together on 2015's Mortdecia (which was critically condemned and a box office flop), yet they met before starring in the movie together. During an interview with Ellen DeGeneres, Paltrow talked about meeting Depp. 
Gwyneth Paltrow on Johnny Depp's unparalleled coolness
When asked if they had met before, Paltrow explained to DeGeneres:
I remember meeting Johnny, I was invited to some type of aftershow thing in London. And, it was the first time we really hung out…4,5 years ago. And, I went in, and, you know, I thought I was like sort of cool until I met him….Then, he was like so cool, rolling cigarettes and stuff. And I was like, 'Wow, I'm a total nerdy mom.' 

The Ellen DeGeneres Show
RELATED: Gwyneth Paltrow Turned Down 'Titanic' and Missed Out on $2 Million: 'My Mother Will Kill Me'
DeGeneres went on to note that it may not have been a cigarette that Depp was rolling all by himself. DeGeneres then went on to ask the two if there were "surprises" when it came to co-starring, as they barely knew each other before the film. 
Gwyneth Paltrow on Johnny Depp's funny bone and tendency toward lateness
Paltrow explained to DeGeneres that Depp is "the funniest person [she] has ever worked with," noting that she "wet [herself] and pitted out laughing." And, though she had such a great time on set, noting that he is "sort of perfect," he definitely isn't great about being on time. 
RELATED: How Did Gwyneth Paltrow Start Acting? She Calls 1 Teenage Experience Her 'Early Acting School'
Paltrow joked that when Depp's alarm goes off, he likely thinks that means he needs to sleep for six more hours, joking that he's too cool to be following the "regular, 24-hour schedule" that most people follow. Depp told DeGeneres that he has begged people to tell him that shooting starts earlier; thus, he would have a shot at being on time. But, they just won't do it.