Haley Lu Richardson Was Inspired by Strippers to Start Pole Dancing: 'I Love a Strip Club'
Haley Lu Richardson is one of the buzziest young actors in the entertainment industry. After starting as a Disney Channel star, Richardson was able to mature into more adult roles, including parts in movies such as Split and The Edge of Seventeen. Richardson, who has earned critical acclaim for her ability to take on dramatic roles with insight and ease, has frequently opened up about her hobbies and interests. Over the years, she has revealed her deep interest in pole dancing, even admitting that she "loves" visiting strip clubs.
What is Haley Lu Richardson best known for?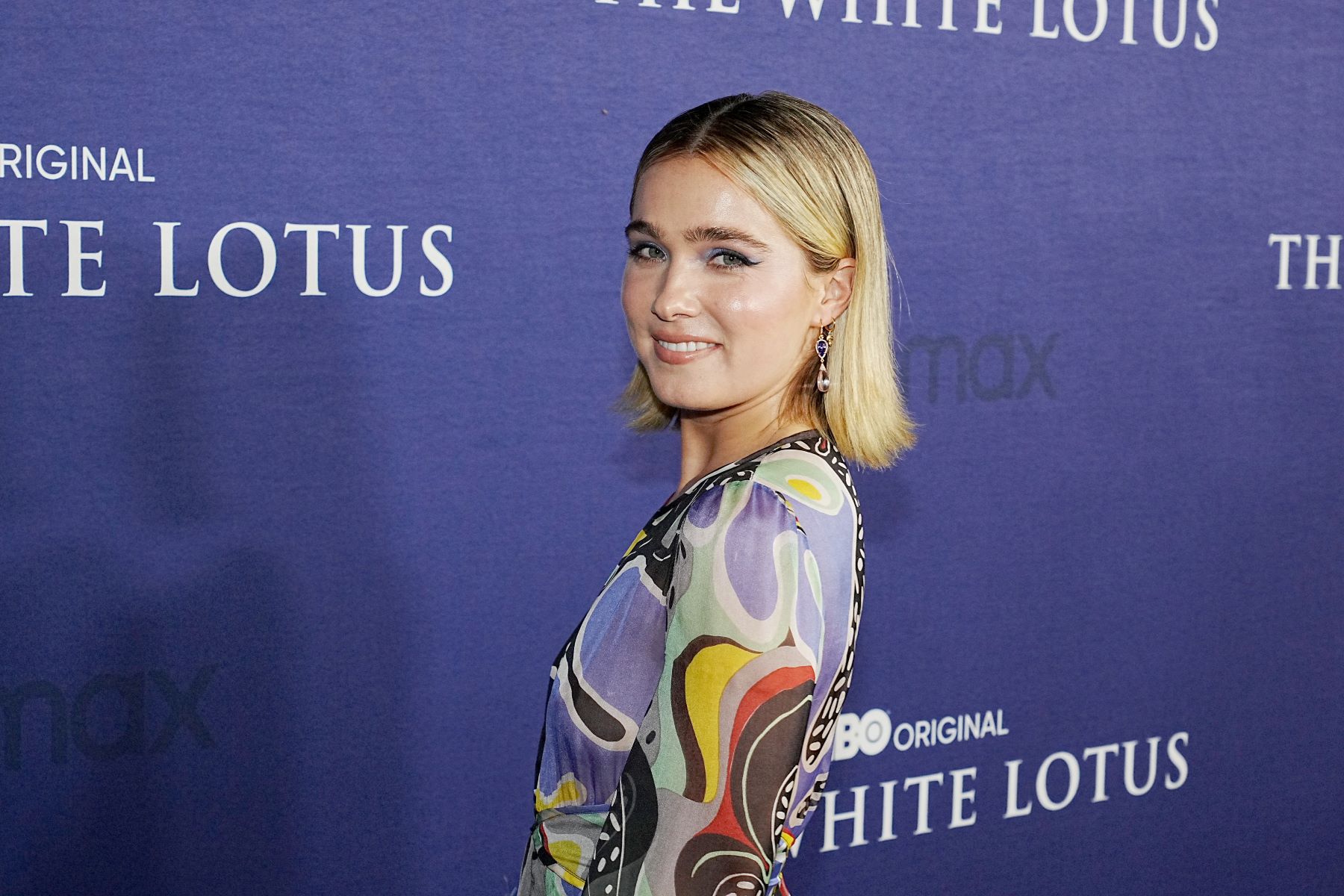 Haley Lu Richardson was born in 1995. At an early age, Richardson was involved with performance, acting in various theater productions and dance competitions. According to IMDb, Richardson moved to California in 2011, where she landed a recurring role in the TV series Ravenswood not long after. Another one of her big roles was in the Disney Channel series Shake It Up.
By 2017, Richardson had transitioned to mature roles, with parts in movies such as Split and Columbus. Richardson has prioritized independent dramas, with her work in projects like Support the Girls and Unplanned earning her critical acclaim. Most recently, the actor played Portia in the hit HBO comedy-drama series The White Lotus. Fans of the show have embraced the character of Portia, and Richardson's skill at portraying her has made her a staple on the pop culture scene. 
Richardson opened up about her fascination with pole dancing
When she's not working, Haley Lu Richardson spends time on her hobbies, which include dance and crocheting. In fact, the actor is a known devotee of pole dancing, as she revealed in a recent Vogue video that highlighted Richardson's low-key skincare and makeup routine. "I have really weak hands, and I learned that in pole dancing class," she revealed to Vogue while applying some brow gel. "I got into pole dancing because I'm super fascinated with strippers. Like, I love a strip club. I really do. And it can feel so empowering." She went on to gush, "I feel like it's really hard to just like, step into your sexual power. And that's something I've really been embracing lately."
Haley Lu Richardson is a trained dancer
For fans who have been following Haley Lu Richardson's career for years, it might not be a big surprise that the actor is very interested in the world of stripping and pole dancing. She has a dance background and regularly performed in dance productions when she was a child. In a March 2022 interview with Slash Film, Richardson opened up about her history with dance and how it influenced her role in the movie After Yang. "I am a dancer, I've danced my whole life, and when I first moved to LA, I danced professionally for my first year out here. So yeah, I was very excited about that," Richardson said.
She also joked about how some of her past roles helped prepare her for After Yang, noting, "I really drew on my experience from that for both times I've worked with Kogonada. I've really reflected back to 'Disney: Just Dance,' back to the time I played 'Sophomore Slut' in MTV's Awkward. I did a Sylvan Learning Center commercial. I really draw from those experiences." While Richardson has not yet played a stripper in any movie or TV show, it is clear that she greatly appreciates the athleticism that goes into their line of work and would embrace the opportunity to explore pole dancing further.