Was Halsey Pregnant When They Began Writing: 'If I Can't Have Love, I Want Power'?
Halsey is one of the world's biggest artists, an influential singer who first rose to fame for the studio album Badlands, released in 2015. Since then, Halsey has released several more albums and released multiple high-profile collaborations with other singers. However, it is Halsey's latest release, the album If I Can't Have Love, I Want Power, that is really stirring up acclaim. The album released coincided with the recent birth of Halsey's first child — and in an in-depth conversation with collaborators Trent Reznor and Atticus Ross, the artist opened up about how the album began production, along with whether they were pregnant when beginning work on If I Can't Have Love, I Want Power. 
Halsey's new album is making waves with fans
Halsey is no stranger to making the Billboard charts. Over the years, the artist has released many popular tunes, including "Bad at Love," "Closer," and "Gasoline." However, when Halsey dropped their album If I Can't Have Love, I Want Power, on Aug. 27, it marked a bold new direction for the artist. From the cover art, which featured artwork inspired by Mary, the mother of Jesus, to the pop punk effects in the songs, the album was unlike anything else that Halsey has released.
Halsey described the record as a concept album, explaining on her Instagram that "this album is a concept album about the joys and horrors of pregnancy and childbirth. It was very important to me that the cover art conveyed the sentiment of my journey over the past few months." Critics reacted positively to the album, and it debuted at No. 1 on Billboard's Top Album Sales chart. 
Was Halsey pregnant when the new album started production?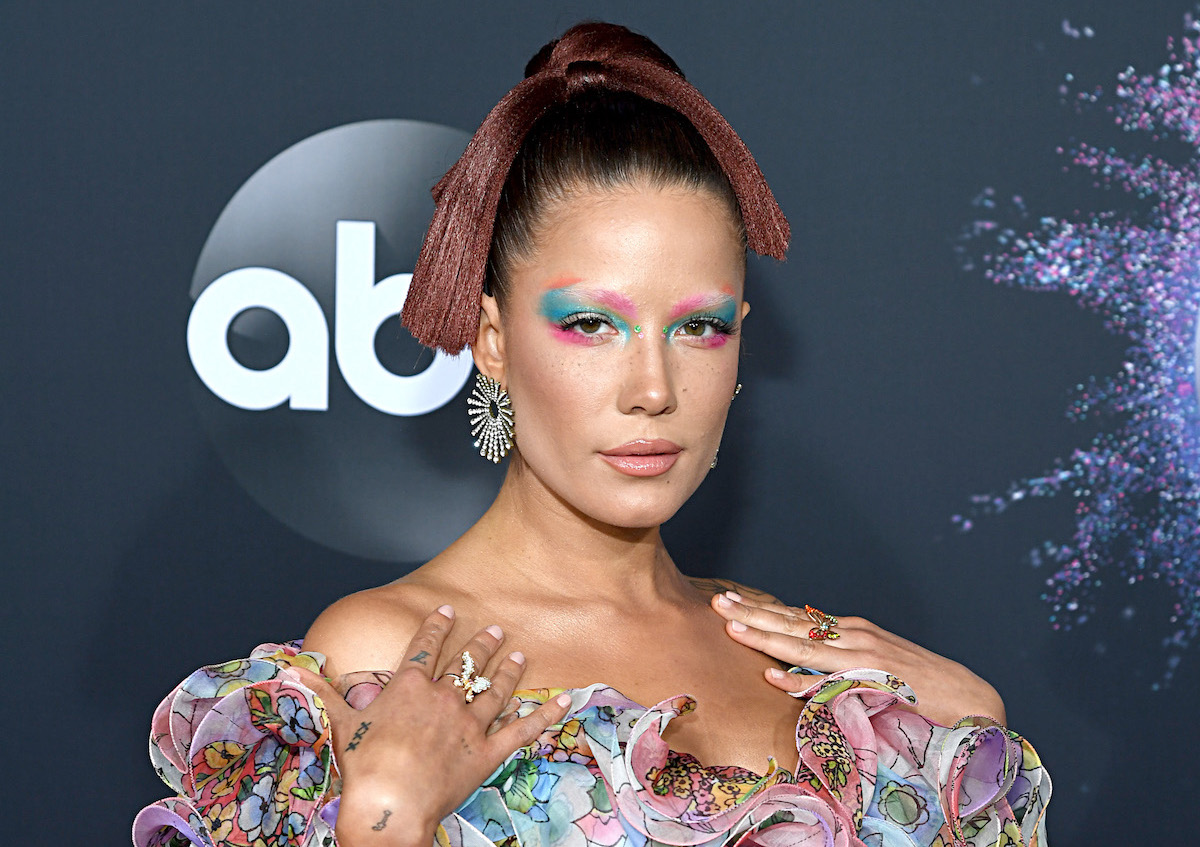 Halsey drew from their experience with pregnancy when creating the album, as the artist revealed in a recent sit-down with Trent Reznor and Atticus Ross. "I started working on this record right around June or July of 2020, I think … peak stay at home order, that's when I started working on the record. It just kind of speed-balled, where I was like spilling my guts. Then at the same time, I started trying for a baby."
Halsey went on to say that "the start of the record became that … you know, forgiving that part of me and entering this new world. And then I had the gigantic balls to ask Trent and Atticus if they would work on this with me."
Halsey and their partner, Alev Aydin, announced in January 2021 that they were expecting their first child, and in July 2021, just a few weeks before the album If I Can't Have Love, I Want Power was released, their son, Ender Ridley, was born. 
What did Halsey say about the meaning of the album title 'If I Can't Have Love, I Want Power'?
Halsey has been transparent about not only the concept and the art behind If I Can't Have Love, I Want Power, but they have also opened up about what the title references. The artist revealed that this fourth album is the first time that they really weren't concerned about how people perceived them, but rather, they felt empowered enough to accept whatever perceptions listeners might have.
"The name of the album is unlikable," Halsey explained in her conversation with Reznor and Ross. "I mean 'If I Can't Have Love, I Want Power'? I sound like a bitch. But then once you get to the end of the record, you realize that the statement is insecure. Yeah, this is the first time that I wasn't really worried about being likable."
Ultimately, Halsey's latest album is not only a brilliant exploration of self, but it has become a real fan-favorite as well.