'Hamilton': How Destiny's Child Inspired a Song From the Musical
Hamilton is a major success with audiences across the world. Part of what makes it successful is that it takes 18th-century history and makes it feel immediate by incorporating modern genres like hip-hop and R&B. In order to craft the musical's songs, music director Alex Lacamoire took inspiration from a variety of artists.
Destiny's Child is one of the most popular acts in the modern history of R&B. So many singers who came after Destiny's Child took influence from them. The group provided inspiration for one of Hamilton's catchiest tunes.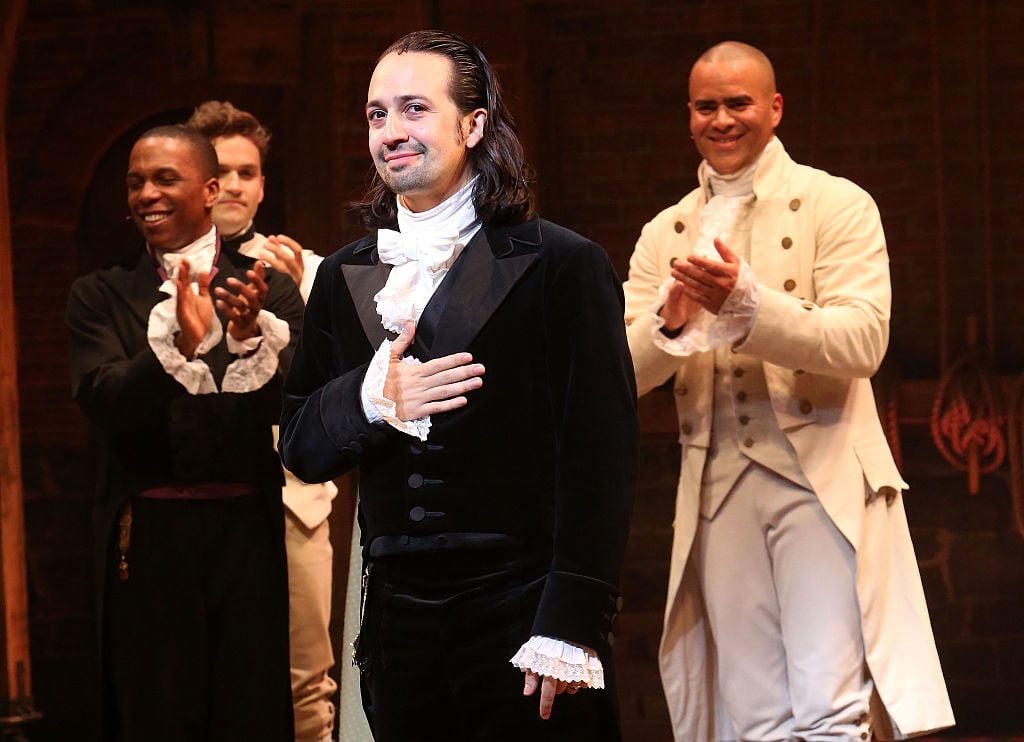 How 'The Schuyler Sisters' changed over time
Once you've heard "The Schuyler Sisters," it's hard to forget it. The track has some incredible vocal harmonies. It cleverly turns a trio of historical sisters into a sort of girl group. 
Many reviewers compared "The Schuyler Sisters" to the work of Destiny's Child and other R&B acts from the 1990s and 2000s. However, Lacamoire said they were not the initial inspirations behind the song. Furthermore, he said it was the song from Hamilton which gave him the most trouble when he was perfecting it. 
In an interview with Vulture, Lacamoire explained the track was designed as a "throwback" number reminiscent of "Daft Punk and Pharrell." Perhaps he was referring to Daft Punk and Pharrell's iconic collaboration "Get Lucky." The song's beat is vaguely similar to that of "Get Lucky."
However, Lacamoire came to feel the original version of "The Schuyler Sisters" was lacking. He then decided to make it sound more like a Destiny's Child song. To give the song extra power, he took inspiration from two of the group's biggest hits.
How Destiny's Child inspired part of the 'Hamilton' phenomenon — and could become part of it
Lacamoire explained "[W]e realized…a lot of reviews were saying, 'The Schuyler Sisters are like the Destiny's Child of the show.' I didn't feel like the music sounded enough like Destiny's Child, so I went back and listened to 'Bootylicious' and 'Bills, Bills, Bills.' I made the arrangement a little more modern. Then I realized there's nothing in the song as cool as the harmonies the girls do when they're f*cking around, so we added those little turns, just let them riff, capitalize on the fact that we've got three bad*ss singers."
While Lacamoire made the song sound like Destiny's Child, Lin-Manuel Miranda is a little more ambitious. On Twitter, he said he hopes Destiny's Child will one day perform "The Schuyler Sisters." The group has occasionally reunited and Beyoncé appeared in musicals like Carmen: A Hip Hopera, Dreamgirls, and The Lion King. Perhaps Miranda's dream will someday be realized! After all, famous artists from John Legend to "Weird Al" Yankovic have released covers of songs from Hamilton.