Happy Birthday Bill Murray: Here Are the Comedy Icon's Best Roles of the Past 20 Years
When Earth, Wind, and Fire started singing about the 21st night of September, they must have been talking about Bill Murray's birthday. The Oscar-nominated actor, comedian, singer, and performer turns 71 today, Sept. 21, 2021. 
When Murray's career gets mentioned, a lot of focus is paid to the beginning of his filmography. It's easy to see why, with blockbuster hits like Ghostbusters, Caddyshack, Scrooged, and Groundhog Day rounding out his top films.
However, in the last 20 years of his career, Murray has been making bold choices. With his frequent collaborations with Wes Andersson and Jim Jarmusch, his recent films are clearly for artistic merit rather than money. Here are five of the 71-year-old's best film performances in the last 20 years.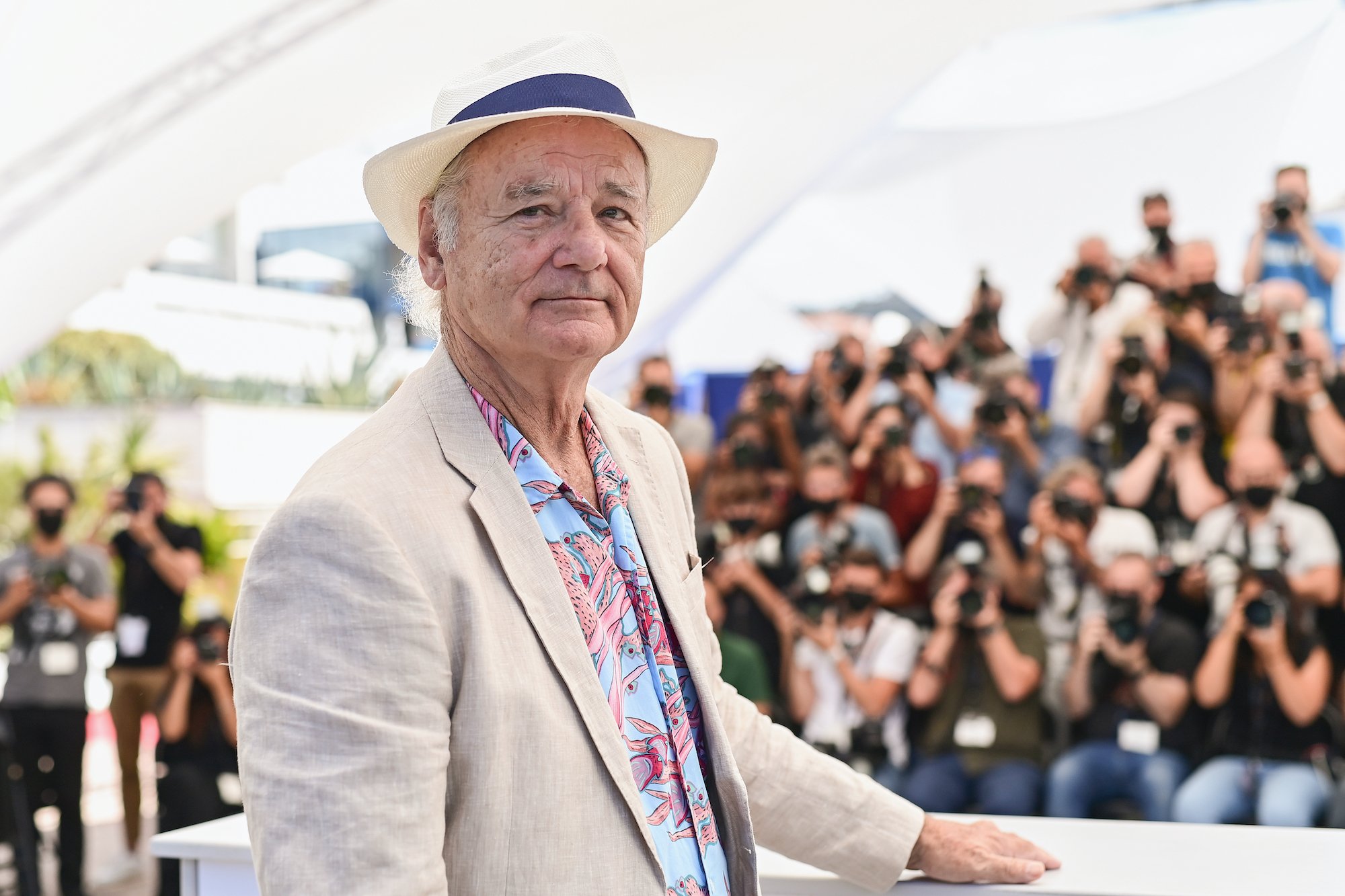 1. Coffee and Cigarettes (2003)
Bill Murray, GZA and RZA from Wu-Tang Clan walk into a bar… it's a restaurant and Murray's the waiter. In Jim Jarmusch's 2004 collection of short films, the three superstars play themselves as they discuss the dangers of caffeine and nicotine. 
The seven-minute segment is one of the first times Murray plays a meta version of himself onscreen. It also helps that rappers act the way many people would if they met him, only calling him "Bill Murray."
2. Lost in Translation (2003)
If Murray ever dies, this film will definitely be mentioned in the obituary. Chronicling the escapades of two lonely souls in Japan, Lost In Translation showed the world a different side of Bill Murray. 
More muted and melancholy, but just as funny, Murray plays a washed-out actor stuck in Japan on a business trip. Scarlett Johansson costars as a recent graduate accompanying her husband, who is a celebrity photographer. Both are unhappy in their marriages and trying to navigate a non-English speaking country. The circumstances make the two bond and find solace in one another. 
It's not quite a romance, but not far from one. Though the film ends on a hopeful yet ambiguous note, you can't help but wonder what Murray whispered in Johansson's ear. 
3. The Life Aquatic with Steve Zissou (2004)
Some critics think Wes Anderson's Jacques Cousteau-inspired marine revenge comedy is a bit much, but Bill Murray is the best part. In a bright blue jumpsuit with a bright red hat, the comedic actor runs around his submarine making mistakes, meeting his son, and trying to catch and kill the jaguar shark that killed his best friend.
At its heart, The Life Aquatic with Steve Zissou is a coming-of-age story, where an old man must grapple with his past. Sure, he's brash and privileged, but Murray still oozes charm. There's a core of regret with the character, making it more bittersweet when Zissou is faced with his behavior in an article. "I said those things. I did those things. I can live with that."
4. Zombieland (2009)
If there's one thing Murray loves, it's making fun of himself. In Zombieland Woody Harrelson, Emma Stone, Jesse Eisenberg, and Abigail Breslin need a place to hide during the zombie apocalypse. They just so happened to pick Bill Murray's house.
Disguised a zombie to trick other zombies, the actor has a great time playing the meta-version of himself, aware of his god-like status. When Woody Harrelson asks a dying Murray if he has any regrets, it apropos that the comedy legend would answer honestly. "Garfield… maybe."
6. The Dead Don't Die (2019)
In a very different take on the zombie apocalypse, Murray and Adam Driver play cops that drive around a small town that slowly becomes victim to a horde of brainless monsters. As their friends and fellow citizens start to die, Driver and Murray's chemistry keep the laughs going until the very end.
In an existential twist, we come to discover that the characters knew their fates all along because director Jim Jarmusch gave them the script.
RELATED: Bill Murray's Biggest Hit Isn't What You Think It Is