'Harry Potter' Creator J.K. Rowling Almost Played a Significant Role in the Film Series
The world created in the Harry Potter books and films not only changed the face of pop culture, but it defined a generation.
The series spawned a cascade of merchandising opportunities, video games, and spinoff materials. Much of the language has entered the everyday vocabulary. Still, for fans, the story and the characters remain the most important part of the fictional world, as well as the values that the stories teach of friendship, confidence, and standing up for what is right.
Series creator J.K. Rowling deserves the credit for the overwhelming success of the Harry Potter series — but even the most diehard fans might not realize that Rowling very nearly had an even bigger role in the Harry Potter universe. 
J.K. Rowling rose from poverty to great success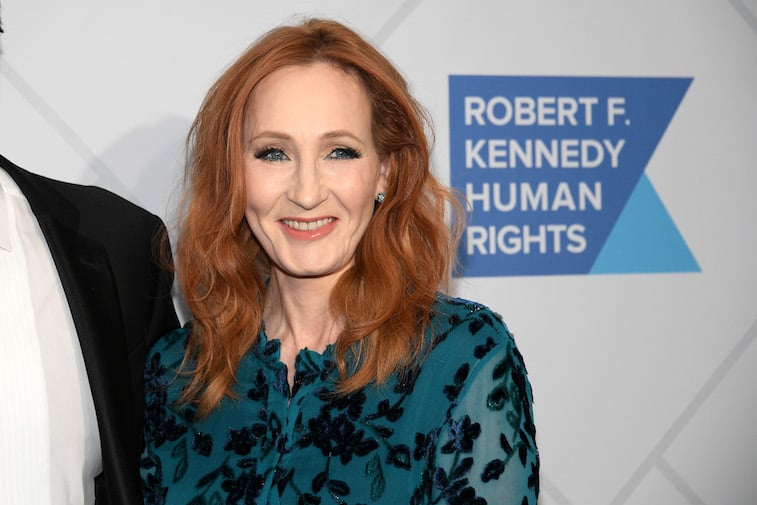 RELATED: There's a Secret Sex Scene in 'Harry Potter and the Prisoner of Azkaban'
J.K. Rowling was born in England in 1965. She became fascinated with fantasy stories and classics written by authors like Charles Dickens at a young age and studied literature in college. Still, she didn't start writing in earnest until she became an adult.
While on a train to London in 1990, Rowling came up with the idea that formed the basis for the Harry Potter series. She began writing not long after, publishing the books during a ten-year period, from 1997 until 2007.
Rowling went from making very little money and barely being able to survive to being a very wealthy woman. She has been listed as a billionaire by Forbes, but Rowling has disputed her billionaire status while admitting that she has enough money to live very comfortably.
Rowling donates a great deal of money to charity every year and is a well-known philanthropist. She has also remained humble throughout all of her successes and is able to relate to her fans on a very personal level. 
The 'Harry Potter' series changed a generation
When the first Harry Potter book was published in 1997, young readers had never encountered anything quite like it. The book combined many elements, from classic fantasy in the vein of C.S. Lewis to timeless coming-of-age plot points. The characters quickly became beloved by readers, from the grieving boy wizard-in-training, Harry Potter, to his mischievous best friend, Ron Weasley.
In 1998, only one year after the publication of her first Harry Potter book, Rowling sold the rights to a film company. Still, she remained heavily involved in the production and creation of all the movies and had a direct say in the actors that were hired to portray the characters that she had created.
Did J.K. Rowling almost appear in the 'Harry Potter' films?
RELATED: Daniel Radcliffe Doesn't Like to Watch a Specific 'Harry Potter' Movie
Although J.K. Rowling was invested in the production of the Harry Potter films on a technical and artistic level, fans almost got the chance to see the creator herself onscreen.
According to Elite Daily, Rowling was actually offered the part of Harry Potter's mother, Lily Potter, during the filming of Harry Potter and the Sorcerer's Stone.
Ultimately, Rowling decided against portraying Lily Potter onscreen, even though the character meant a lot to her. Her reasoning was that she just didn't feel as though she was cut out to be an actor.
Fans would have surely loved to see Rowling in the films themselves — but she has remained connected to her fanbase throughout the years, interacting often on social media and speaking out about causes that matter to her. She has also continued to write, publishing many other books within the past ten years. Still, J.K. Rowling will always be best known for the Harry Potter series, and for the stories and characters that helped to define a generation of young fans.