Has 'Savage' Rapper Megan Thee Stallion Ever Won a Grammy?
Most people don't accomplish what Megan Thee Stallion has throughout their entire lives. But the rapper has broken into the music industry even before graduating college. Truly, she was everywhere in 2020. In addition to her own hit singles such as "Savage" and "Body," Megan Thee Stallion landed a featured credit on Cardi B's "WAP." But does she have any Grammy Awards?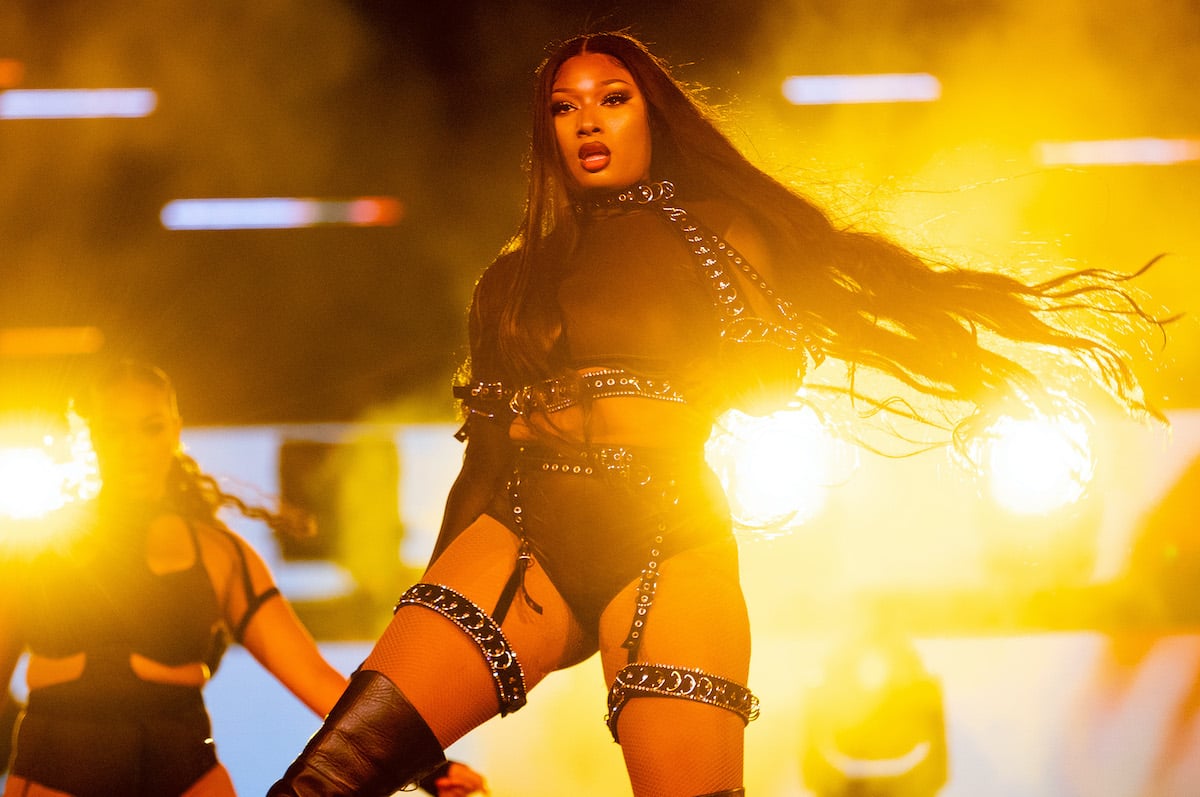 Megan Thee Stallion's career has been simmering for years
Even though it might seem like she came out of nowhere, the rapper has actually been making music since 2016. That year, she released her first mixtape, Rich Ratchet. And over the rest of the 2010s, she slowly built up a fan base, with a popular run of mixtapes and EPs. Then her third EP, Suga, landed in 2020. With that, Megan Thee Stallion truly arrived on the airwaves. 
Suga spawned a pair of hit singles in "B.I.T.C.H." and "Captain Hook." But its "Savage" that really established the rapper as a mainstream success. The track hit number one on the charts, bolstered by a popular remix featuring Beyoncé. Since then, Megan has released her first studio album, Good News. That release includes hits such as "Girls in the Hood," "Don't Stop," and "Body."
RELATED: Megan Thee Stallion Revealed Her Favorite 'Hannah Montana' Song and It's Not What You'd Expect
The rapper's 'Savage (Remix)' landed her Grammy nominations
Because Megan Thee Stallion only recently released her first studio album, the 2021 Grammy Awards is the first time she's eligible for the music industry's top honor. And the rapper's impact on the business is reflected in her multiple nominations at the upcoming awards ceremony. At the 2021 Grammy Awards, she is nominated in four categories, including Best New Artist.
The other three awards for which Megan is nominated are Record of the Year, Best Rap Song, and Best Rap Peformance. All three are for the "Savage (Remix)" she recorded with fellow Houston native, Beyoncé. While the rapper's chances of walking away a Grammy winner are solid, she has stiff competition in those categories, including frequent collaborator DaBaby.
RELATED: Megan Thee Stallion Predicted She Would Be a 'Household Name' in Her 'Love & Hip-Hop' Audition Tape
What is Megan Thee Stallion's net worth?
With 2020 a major breakout year for the rapper, Megan Thee Stallion has fully emerged as one of the hottest hip hop artists working today. So it stands to reason that her net worth would begin to reflect that success. Right now, she's reportedly worth $3 million. But that total is likely about to increase dramatically, especially if Megan triumphs at the Grammys.
After all, if the rapper can accomplish all this with only one studio album under her belt, who knows what the future holds? Good News brought great fortune for her career. So with more clout — and presumably, even greater creative control — going forward, Megan could very well be about to dwarf even her own success so far with something much greater.