This 'Haunting Of Hill House' Actor Made an Appearance in Hulu's 'The Handmaid's Tale'
Some actors from Netflix's original series, 'Haunting of Hill House,' appeared in Hulu's 'The Handmaid's Tale,' including the actor who portrayed adult Shirley.
This actor was a member of the Cullen clan, along with Robert Pattinson. Years later, Elizabeth Reaser portrayed Shirley Crain in the Netflix original horror series, The Haunting of Hill House.
However, she had a very different role for several episodes of the Hulu original, The Handmaid's Tale. Here's what we know about Reaser and her role with these streaming platforms.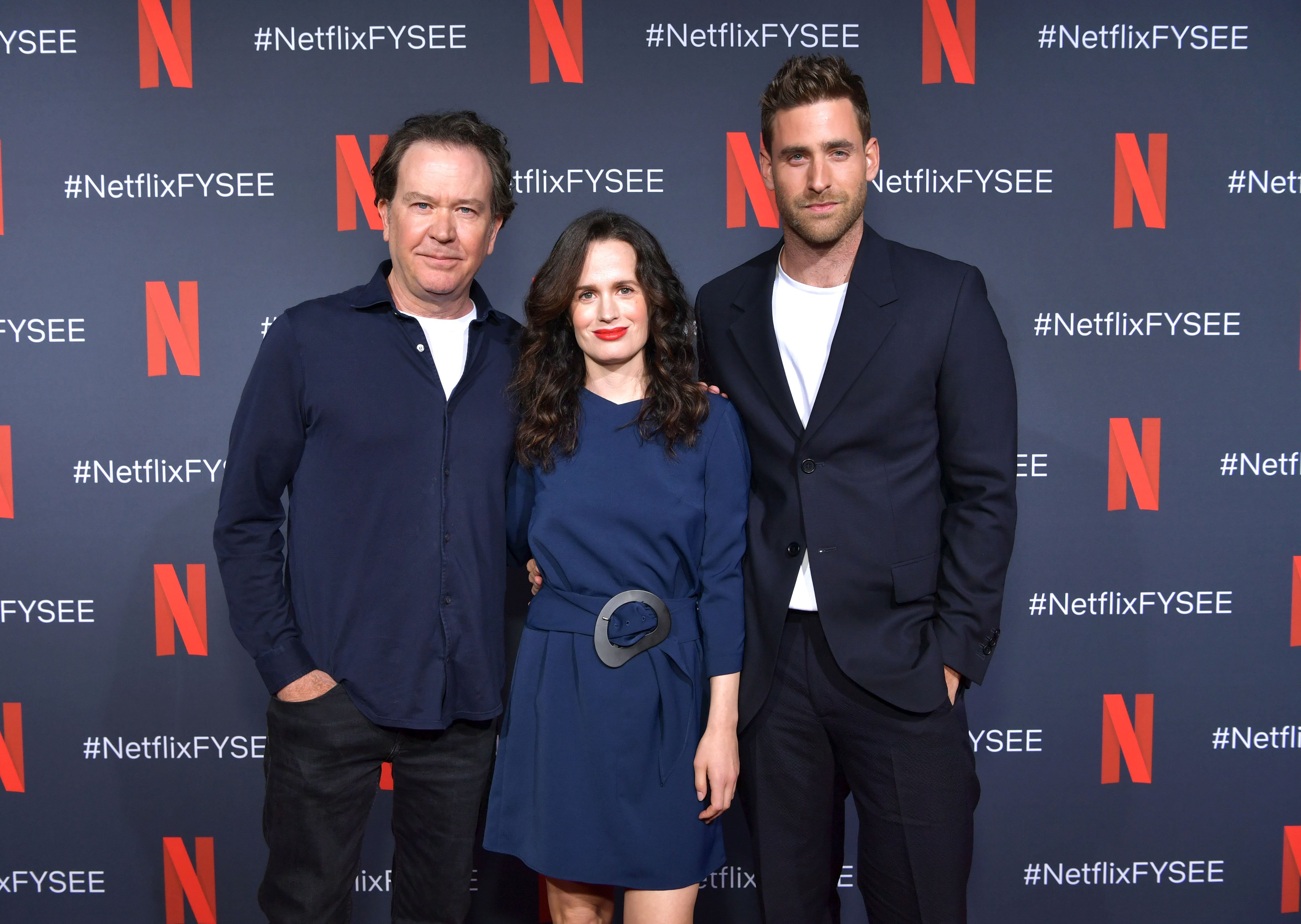 Elizabeth Reaser portrayed adult Shirley in Netflix's 'The Haunting of Hill House'
Shirley Crain, along with her other siblings, had an unusual childhood. Growing up in Hill House meant sleep talking, a mysterious "red room," ghosts, and even the death of the characters' mother. 
Reaser portrayed the adult version of Shirley during Netflix's The Haunting of Hill House, showing how this Crain sibling coped with her grief. While describing her character, Reaser said during an interview with SyFy that Shirley was "really broken" from her experience at Hill House. 
"I think she was trying to just survive," Reaser said. "And of course, when you're dealing with your family and the things you grew up with, you can regress. It can be impossible to express yourself sometimes when you're with your family." 
"But at the same time, you can express yourself more truly in other ways," she continued. "In the course of the series, we captured Shirley for about three days, save for the flashbacks… I'm fascinated by how people respond to her – and her anger."
Elizabeth Reaser acted in Hulu's original series, 'The Handmaid's Tale'
This actor also starred in an original Hulu series, The Handmaid's Tale, for several episodes. Reaser portrayed Olivia Winslow, the wife of a Washington D.C. commander, in season 3 of this drama series.
This character isn't exactly an antagonist, but she does make things more complicated for June, a handmaid kept against her will by a powerful family. 
After seeing Olivia Winslow's home, overflowing with children, as well as the treatment of her handmaid, Serena Joy feels a surge of inspiration to have a family of her own. That, of course, comes at a cost to June, who appeared as Serena Joy's handmaid in propaganda-filled videos. 
Some know this actor from her role in the 'Twilight' movies
Outside of her role in Netflix and Hulu original shows, this actor appeared in movies from the Twilight saga, including Breaking Dawn: Part 2. There, she acted as Esme Cullen, the matriarch of the Olympic coven.
This actor so appeared in the 2016 horror film Ouija: Origin of Evil as a widowed mother who unintentionally invited evil into her home with an Ouija Board. This movie also starred Henry Thomas, of Haunting of Hill House, as Father Tom.
The Haunting of Hill House is available exclusively on Netflix, while The Handmaid's Tale is available on the rival streaming service, Hulu.