Have Ana de Armas and Ben Affleck Ever Made a Movie Together?
Hollywood romances are often subject to scrutiny. But Ben Affleck and Ana de Armas' relationship seems particularly tailor-made for the tabloids. So much so that some fans are jumping to the conclusion that it's all staged.
Together, the two big-screen stars are a match made in gossip heaven. But have they actually appeared on screen together?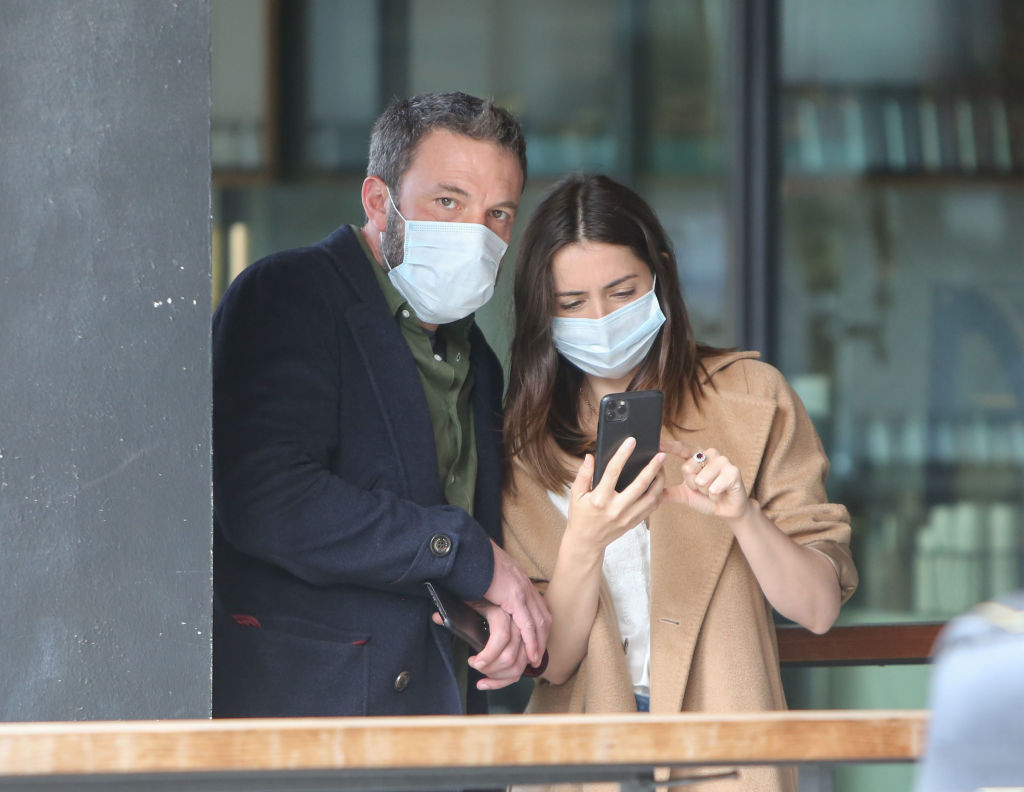 Things seem pretty serious between Ana de Armas and Ben Affleck
Affleck, of course, is no stranger to high-profile relationships. In fact, his romantic past includes several famous loves, including actresses Gwyneth Paltrow, Jennifer Lopez, and Jennifer Garner. Meanwhile, de Armas earned a Golden Globe nomination for 2019's breakout hit Knives Out.
Throughout late 2019, de Armas and Affleck were spotted out and about together. And such sightings have only increased in 2020. In fact, reports have indicated that Affleck and de Armas' relationship is actually getting fairly serious.
Both actors have been married previously. de Armas was wed to Spanish actor Marc Clotet from 2011 to 2013. And in 2018, Affleck divorced Garner, with whom he shares three children. Affleck and de Armas' own relationship is still very new, though things seem to be going very well so far.
RELATED: Ana de Armas Says Boyfriend Ben Affleck's 'Talent Is Infinite'
The couple met on the set of an erotic thriller titled 'Deep Water'
The pair met on the set of upcoming thriller Deep Water. The movie is the latest project from director Adrian Lyne. Lyne has made several erotic dramas and thrillers, such as Fatal Attraction, Unfaithful, and 9 ½ Weeks. de Armas and Affleck began dating when filming began in late 2019 in New Orleans.
In the movie, the real-life item plays a married couple who begins playing mind games with each other. But things get all too serious when their machinations have deadly consequences. Deep Water — which co-stars Tracy Letts, Rachel Blanchard, and Lil Rel Howrey — will release on Nov. 13, 2020.
RELATED: Why Jennifer Garner Is Happy for Ben Affleck's New Relationship With Ana de Armas
Both de Armas and Affleck have big projects on the way
In addition to Deep Water, Affleck and de Armas both have been keeping very busy. Affleck just starred in 2020 drama The Way Back. And he is midway through production on The Last Duel, in which he shares the screen with Matt Damon. He and Damon, of course, are also real-life friends and won an Academy Award in 1998 for co-writing Good Will Hunting.
In addition, Affleck recently showed his support for Warner Bros.' decision to green-light Zack Snyder's Justice League. The 2017 movie marked Affleck's final appearance as Batman in the DC Extended Universe. HBO Max will debut the Snyder cut in 2021. But it doesn't sound like Affleck will need to shoot any additional scenes for that release.
Meanwhile, de Armas will appear in the latest James Bond movie, No Time to Die. The film will be Daniel Craig's final role as 007. The studio originally scheduled the movie's release for April 2020 before pushing it until November, due to the coronavirus pandemic.