'Hawkeye' Star Hailee Steinfeld Addresses Her Marvel Future as Kate Bishop, 'The Sky's the Limit for Her'
There's no doubt that Marvel fans are hyped to see Hailee Steinfeld as Kate Bishop for the first time when Hawkeye premieres on Disney+. She will star alongside Marvel veteran Jeremy Renner, who reprises his role as Clint Barton, as they try to save the holidays in New York City. But what's next for Steinfeld and Kate after the show ends?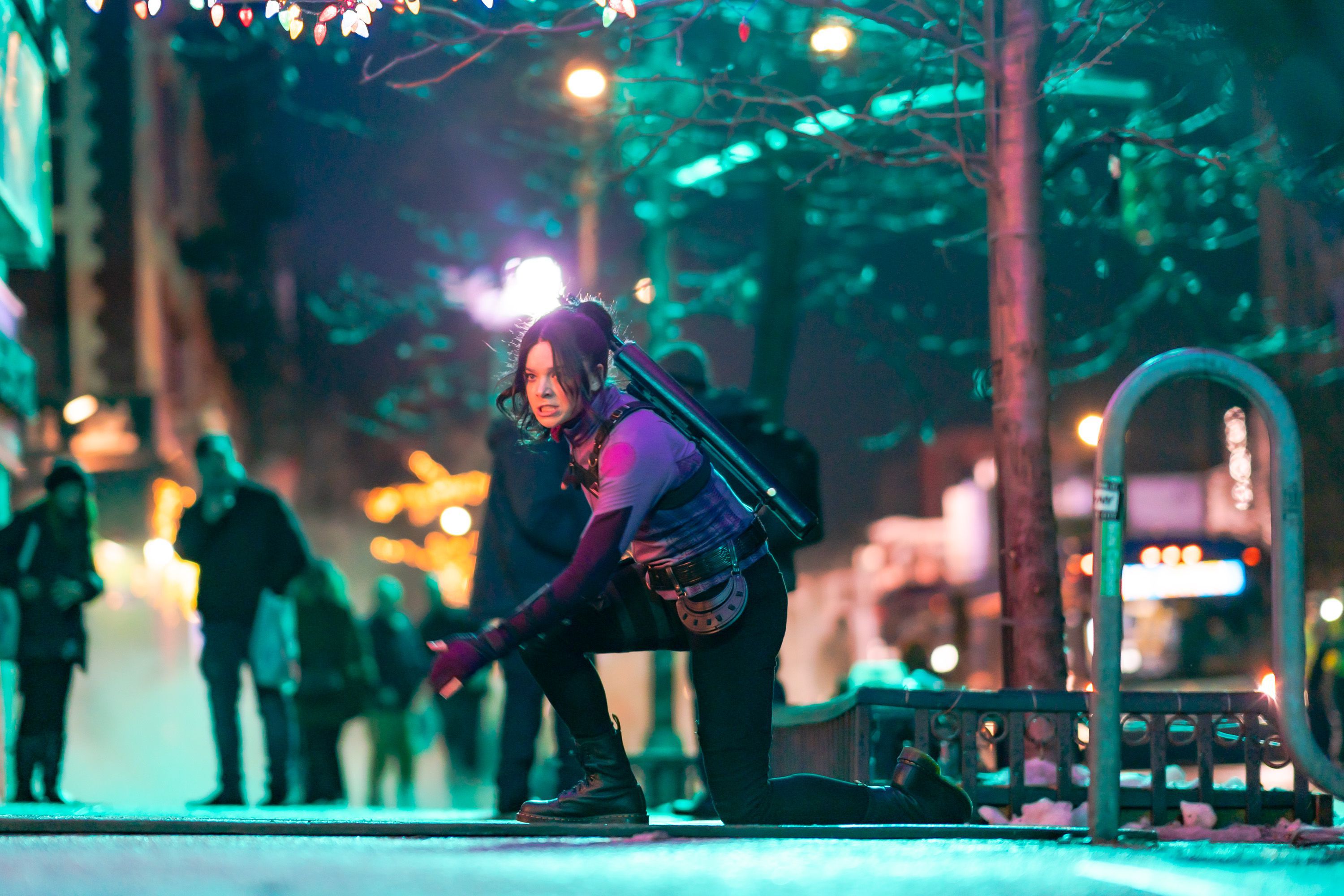 Hailee Steinfeld plays Kate Bishop in 'Hawkeye'
In Dec. 2020, Marvel Studios confirmed the casting of Hailee Steinfeld as Kate Bishop after months of rumors that she would play the role in Hawkeye. The character of Kate Bishop is described as a 22-year-old Hawkeye fangirl who catches the attention of Clint when she masquerades as his former alter ego, Ronin. She is a self-taught master archer and skilled in combat.
Hawkeye is a limited series that consists of six episodes. The synopsis reads, "While in New York City post-Blip, Clint Barton must work together with the young archer Kate Bishop to confront enemies from his past as Ronin in order to get back to his family in time for Christmas."
The cast of Hawkeye includes Jeremy Renner as Clint Barton, Hailee Steinfeld as Kate Bishop, Vera Farmiga as Eleanor Bishop, Fra Fee as Kazi, Tony Dalton as Jack Duquesne, Zahn McClarnon as William Lopez, Brian d'Arcy James as an unknown character, Alaqua Cox as Maya Lopez/Echo, and Florence Pugh as Yelena Belova. Also, Linda Cardellini, Ava Russo, Ben Sakamoto, and Cade Woodward reprise their respective roles as Clint's wife and children.
Will Hailee Steinfeld return to the MCU after 'Hawkeye'?
While fans are excited to see Hailee Steinfeld's introduction to the Marvel Cinematic Universe in Hawkeye, they wonder if she will appear in future projects.
Steinfeld sat down with Empire (via The Direct) to discuss her future as Kate Bishop. She said, "There's a lot of new opportunities rising. I'm excited to see where a character like Kate goes. She is not to be underestimated in the slightest. We see here how ambitious, how driven she is. The sky's the limit for her, I feel."
Of course, Marvel stars have to remain tight-lipped about their involvement in upcoming projects. So, we can't expect Steinfeld to reveal all of Marvel's secrets. But her answer is promising. We have a good feeling that Hawkeye will not be the last time we see Steinfeld in the MCU.
Will Marvel fans see the Young Avengers assemble on the big screen?
Many fans have speculated that Marvel Studios is planting the seeds for a Young Avengers project. And Kate Bishop plays a significant role in the group of junior superheroes in the comic books. So, it would not be far-fetched to think that Hailee Steinfeld could be attached to a Young Avengers film after her appearance in Hawkeye.
Other MCU characters who could potentially be in a Young Avengers project are Tommy and Billy Maximoff from WandaVision, Kid Loki from Loki, and Elijah Bradley from The Falcon and the Winter Soldier. But, of course, Marvel has neither confirmed nor denied these rumors.
For now, we will look forward to the confirmed Marvel projects. Fans can watch Hailee Steinfeld in the first two episodes of Hawkeye, which premiere on Disney+ on Nov. 24. The episodes will then air weekly until the finale on Dec. 22.