'Heartland' Season 15 Isn't on Netflix, But You Can Still Watch New Episodes in the U.S.
TL;DR: 
Heartland Season 15 is currently airing on UPtv and streaming on UP Faith & Family. 
Season 16 of the multi-generational family saga premieres in fall 2022 on CBC. 
The first 14 seasons of Heartland are streaming on Netflix.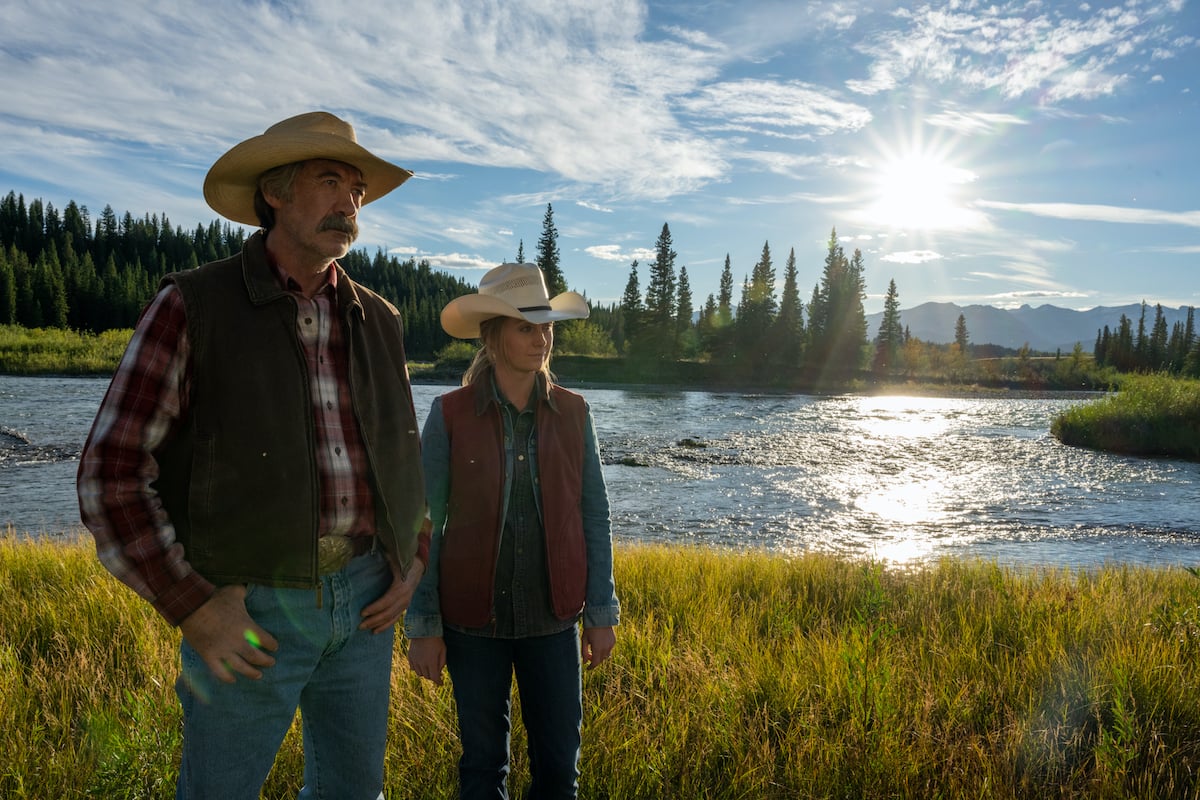 For fans of family-friendly drama, it doesn't get better than Heartland. The Canadian series has been entertaining viewers since its premiere in 2007. In the U.S., it's found a devoted audience on Netflix, who have helped make it one of the streaming service's most-watched shows of 2021. 
Heartland Season 15 aired in the fall of 2021 on CBC. Since then, fans have been waiting for the new episodes to be available in the U.S. While they haven't yet landed on Netflix, there is another way to catch up with the Bartlett-Fleming family.
'Heartland' Season 15 is currently airing on UPtv
Before they hit Netflix, new episodes of Heartland air on UPtv in the U.S. Season 15 premiered May 19, with new episodes airing on Thursdays at 8 p.m. ET. All season 15 episodes are also streaming now on UP Faith & Family.
In the show's 15th season, the Bartlett-Flemings "will put what they learned into practice." According to the season synopsis: 
Last season, Amy said goodbye to the past. This season, she embraces the future – raising her daughter and working with the horses who continue to heal her while branching out into a new phase of her life and profession. She is moving forward and feels determined to leave a legacy. In fact, Jack, Lisa, Lou, and Tim have all decided that now is not the time to pull back, but to ramp up, to create new dreams and fulfill old ones. And, as they always do, the family will pull together to help each other… and will ultimately end up stronger than ever.
Season 16 will premiere in fall 2022 in Canada
As U.S. viewers catch up on the latest episodes of Heartland, Canadian audiences can look forward to the show's return this fall. Heartland Season 16 will air on the CBC and the streaming service CBC Gem in the fall of 2022. The new season will have 15 hour-long episodes. A U.S. airdate has not been announced. 
"It's surreal," star Amber Marshall, who plays Amy Fleming, said in an Instagram video after the fall release date was announced. "Sixteen years on the show [have] been so incredible and I've loved every minute of it … I just want to say a big thank you to everyone who has been so supportive of myself and the show because I wouldn't be doing this if it wasn't for your guys." 
'Heartland' Season 1-14 are on Netflix and several other streaming services
Want to catch up on older episodes of Heartland? In addition to new episodes, UP Faith & Family has all previous seasons of the show. Subscribers also get access to more than 100 hours of exclusive bonus content, including behind-the-scenes videos with the cast and creators.
In addition, you can find the first 14 seasons of Heartland streaming on Netflix and Hallmark Movies Now. Seasons 1-14 are also streaming for free on Peacock, Tubi, Amazon Freevee, and Pluto TV. 
For more on the entertainment world and exclusive interviews, subscribe to Showbiz Cheat Sheet's YouTube channel.