Here's What 'Barefoot Contessa' Ina Garten Plans on Serving When 'We Can Eat Together Again'
Barefoot Contessa star Ina Garten intensely misses entertaining and having friends over in our current COVID-19 climate.
So much so that the popular television chef has been dreaming about what she'll have on her menu when she's ready to throw the doors of her home open to guests.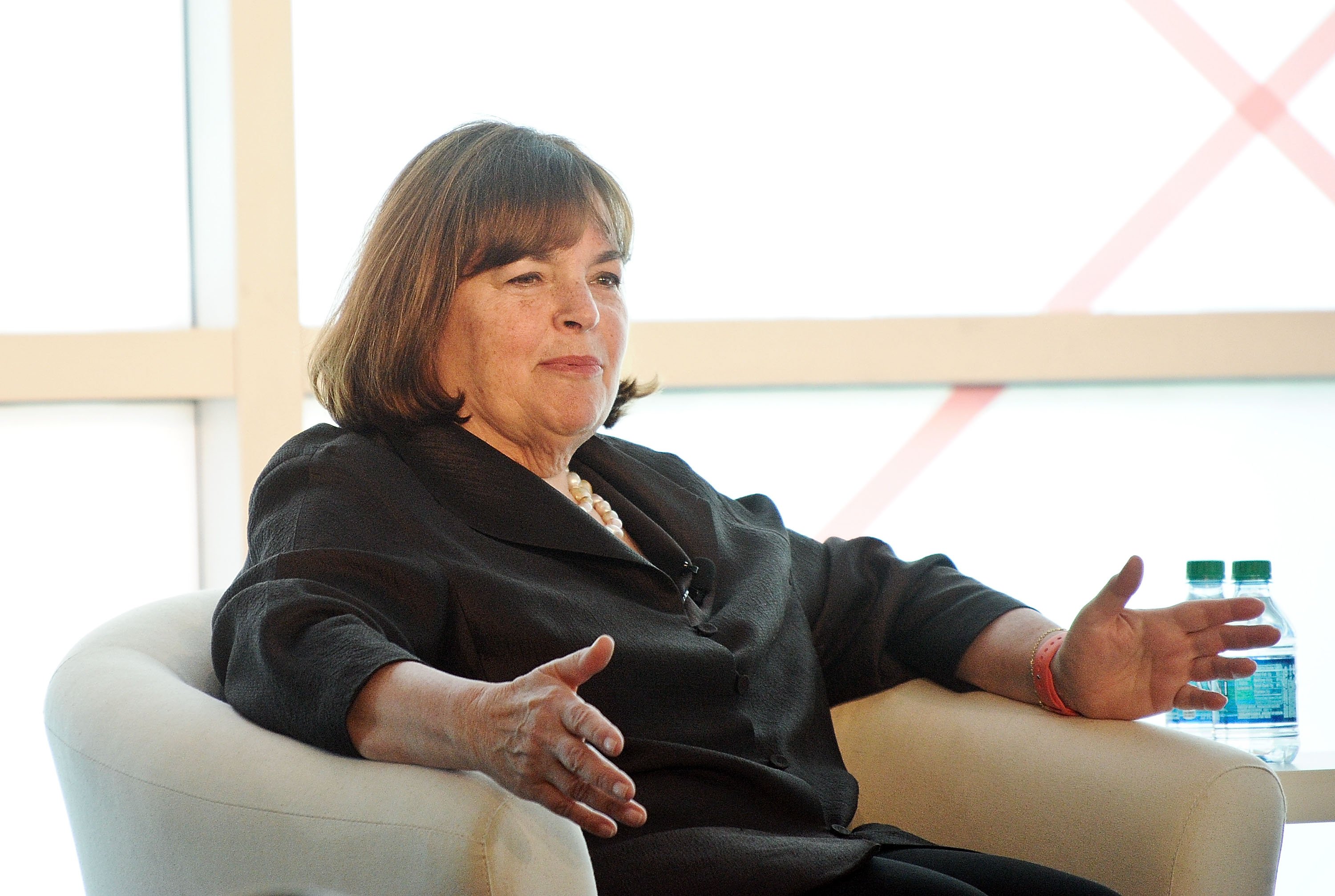 Ina Garten has missed friends since March
In April, Garten spoke with PBS NewsHour about how she has been hunkering down in her Hamptons property. Since then, she's remained on plan, not venturing out much and entertaining guests outdoors only.
As smoothly as it's gone, she feels the anxiety that so many are also experiencing during the pandemic.
"I think I try and keep as normal life as I can," she said. "I'm really lucky that I work at home. I'm really lucky that I live with somebody who I want to live with, which is wonderful.
"But every once in a while, it creeps in and you think, oh, my goodness, this is overwhelming, what's happening outside and what's happening to people, and how long is this going to go on for?"
Garten has spent her time in quarantine on her new book
Garten has kept busy on her social media accounts and, most importantly, on her most current cookbook, Modern Comfort Food. The perfectly titled cookbook, she told Veranda in October, was planned long ago to publish during the presidential election cycle, when Garten figured we'd need some comfort.
"The reason why I focused on comfort food was that I knew the book was coming out right before a presidential election," Garten explained, "which would be a stressful time regardless of what side you're on.
No one was more shocked than the Barefoot Contessa host was to see that her newest collection of recipes would arrive during a time of extreme stress and anxiety in the world.
"I had no idea there would be this many layers of stressors and issues that we have been dealing with this year," she said. "Plus, there are still the regular stresses of everyone's life—health issues that existed before COVID or tough jobs and schedules."
What she plans on serving friends post-COVID
Speaking with NPR in October, Garten opened up about what she'd serve those guests she finally gets to invite to her home for that first party, possibly next summer.
"I'll say something fairly celebratory," she said. "I'll have lunch outside, lobster Cobb salad and a frozen Key lime pie. Or maybe this is the time to make the Boston cream pie that's in this book, which is just amazing."
Here, she explained what makes that Boston Cream Pie such an amazing wonder.
"See, that's the kind of thing — what I did was. I took my idea of Boston cream pie, which is a vanilla cake with vanilla cream filling and and chocolate. And so I decided to infuse each of the layers with something that was either orange zest, Grand Marnier or cognac. And those things really added to the layers of chocolate and vanilla, orange and cognac. They just kind of made it really, really special."
Here's to Boston Cream Pie next summer!