Here's What Keanu Reeves Was Doing Before He Broke Into Movies
Every box office leading man has to start somewhere. And fans love seeing where some of the world's biggest movie stars started their careers. Sometimes, these early opportunities prove to be embarrassing in hindsight. But in the case of Keanu Reeves, a new viral video featuring a pre-fame Reeves has the internet even more in love with him.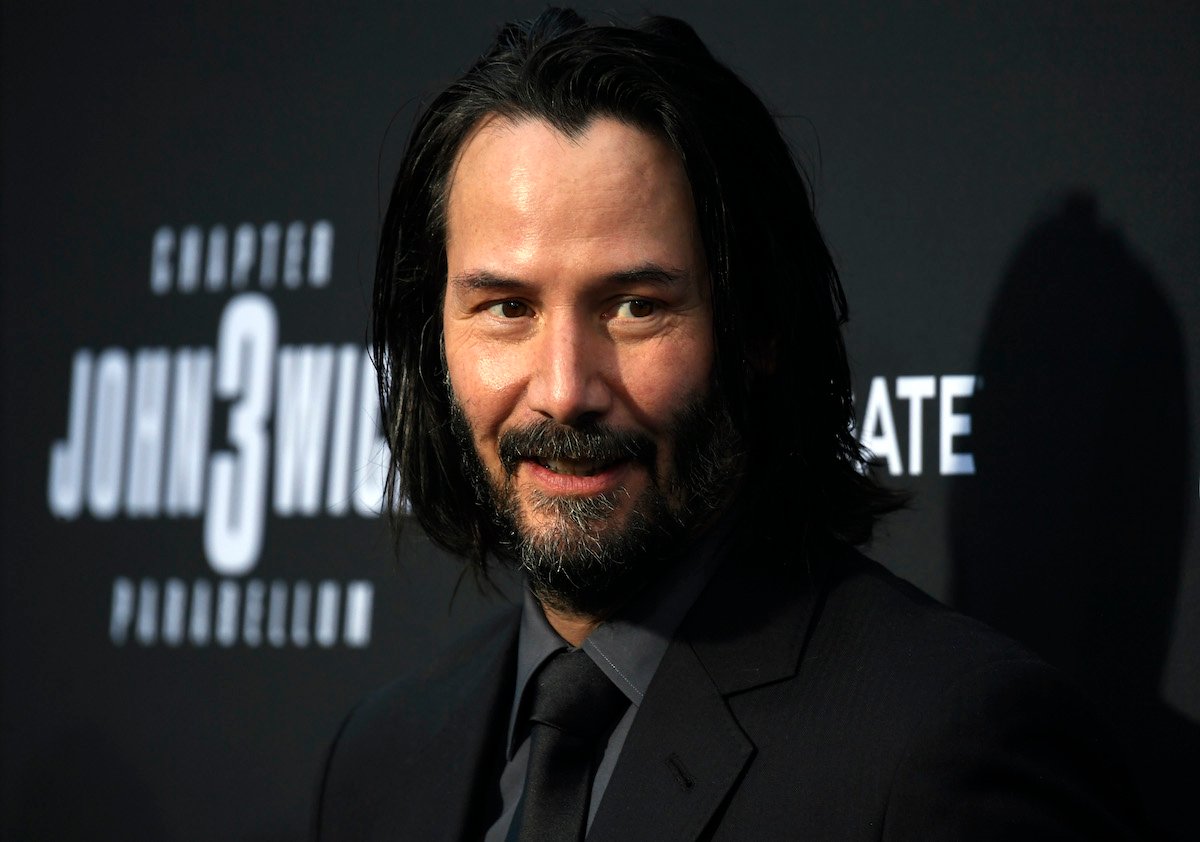 Keanu Reeves was among the highest-paid actors in the 2000s
Reeves started appearing in movies in the mid-1980s. And hits like Bill and Ted's Excellent Adventure and Point Break helped to establish him as a bonafide movie star. Finally, 1994's Speed cemented his action hero status. And five years later, The Matrix changed cinema entirely.
The Wachowskis' 1999 sci-fi action thriller also gave Reeves one of his most iconic roles. And when the back-to-back sequels came around, the actor became one of Hollywood's highest-paid actors. Reportedly, the actor earned a combined $250 million for The Matrix trilogy.
The future superstar appeared on a Canadian children's show
But way before Reeves entered the Matrix, he appeared on Canadian Broadcasting Corporation children's show Going Great. In the early 1980s, the actor was a correspondent on the series. And to mark National Teddy Bear Day, the CBC took to Twitter with a clip of the future superstar covering the first-ever Canadian International Teddy Bear Convention.
The footage is just as adorable as it sounds. Completely earnest about the event, Reeves asks convention attendees about the event. Other highlights include the actor musing about why the bears all share the same first name of Teddy. At one point, he even tells one of the bears they need to talk "bears-ness." Amid offbeat setting, Reeves' charm and humor are apparent.
Reeves is set to reprise his two most popular characters in 2022
Longtime fans of Reeves' work will likely relish the chance to see the actor at such an early age. And truly, it's fun to look back on how his career has evolved. Reeves has come a long way from Ted "Theodore" Logan to John Wick. And taking into account this new footage, that journey is even more stunning.
In the past few years, Reeves has seen a new surge in his career. Buoyed by the John Wick franchise, he's set to return for The Matrix 4 and just starred in 2020's Bill and Ted Face the Music. Beyond that, he's returning for fourth and fifth entries in the John Wick series. It's safe to say he won't be able to attend any upcoming teddy bear conventions. But you never know.