'Hidden Gems' Actor Isabelle Du Talks Working on Her First Hallmark Channel Movie
Isabelle Du chats with Showbiz Cheat Sheet about filming her new Hallmark Channel movie 'Hidden Gems' on location in Hawaii.
A young woman visiting Hawaii for her sister's wedding loses a priceless family heirloom in the ocean in the new Hallmark Channel movie Hidden Gems. The rom-com – which is airing as part of the network's "Summer Nights" programming event – stars Hunter King as Addie and Beau Mirchoff as her love interest Jack. Eliza Maher plays Addie's sister Kate, while Hallmark newcomer Isabelle Du plays the bride-to-be's best friend Kara. 
Du recently chatted with Showbiz Cheat Sheet about shooting Hidden Gems on-location in Hawaii and the skill she had to master before filming the movie.
Isabelle Du reflects on filming 'Hidden Gems' in Hawaii
When Du landed her part in Hidden Gems, she breathed a sigh of relief. "I'd been doing a lot of thrillers," she said. "When I'd bring my family to watch it, they'd be like, 'Can't you be in a rom-com or something?" The feel-good Hallmark movie, with its story of romance and friendship in a tropical paradise, is something "everyone can watch," she pointed out. 
"Kara is the best friend that you want in your corner. She is an absolute fashionista," Du said of her character. 
For Du – who was a contestant on reality competition series The Amazing Race in 2014 and landed her first major acting role on the Vietnamese soap opera Nữ Vệ Sĩ (Female Bodyguard) – bringing the friendship to life onscreen was easy thanks to her fellow actors. 
"It was so wonderful to work with both Hunter and Eliza," Du said. "They're amazing. It just felt very natural to be on set and just be friends on set together."
Also amazing? Getting the chance to film for a month on Oahu. 
"It's just as beautiful as it is photogenic," she said, adding that shooting at various locations around the island, such as Manoa Falls, prompted her to return to those spots so she could take them in when she wasn't working. 
"Every time we shot in a new location, I told my husband, 'We're going to go there,'" she said. "When you're shooting on set, you get to enjoy it while you're on set but you don't actually get to explore."   
She got a crash course in a new skill for the movie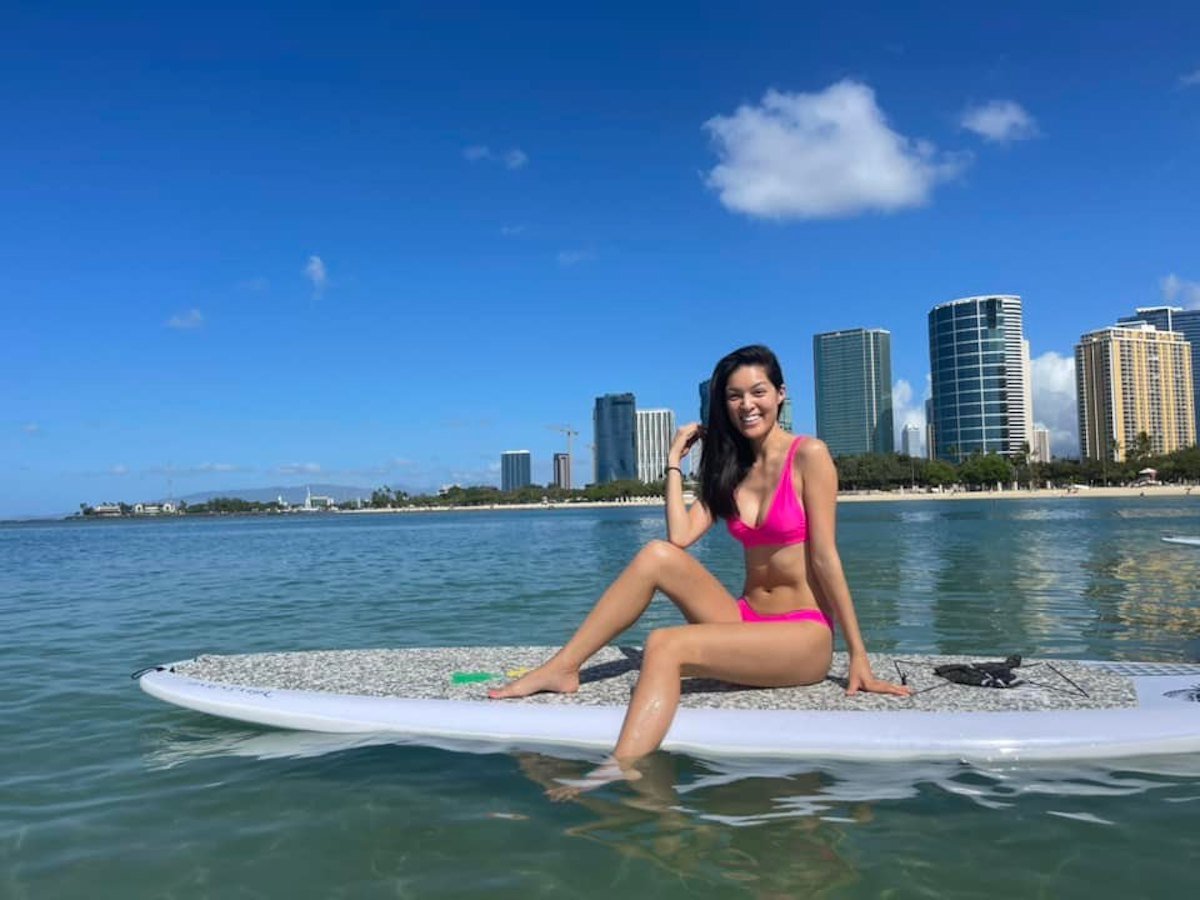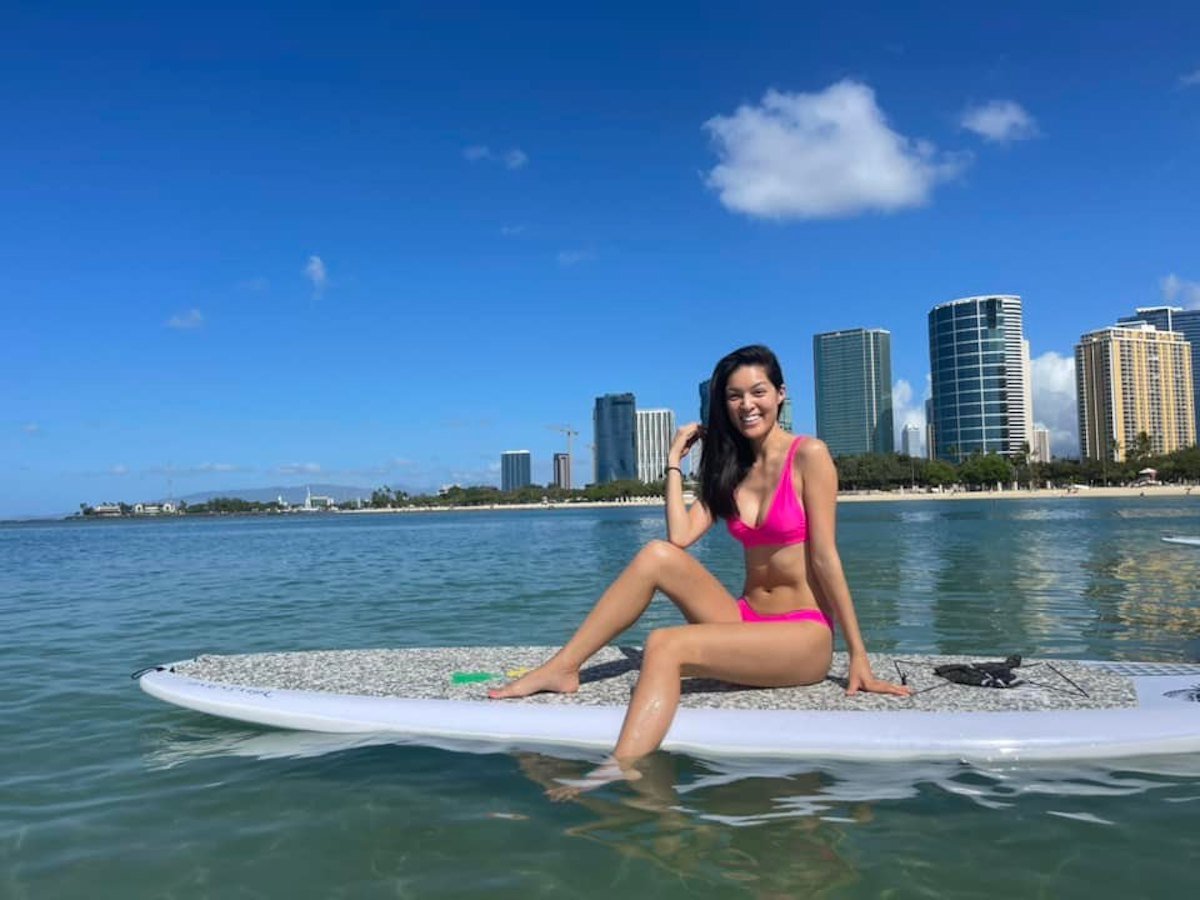 While in Hawaii, Du also got a crash course in a special skill: paddleboard yoga. Though her Hidden Gems character is supposed to be an expert when it comes to the activity, in real life, the actor had never attempted a downward-facing dog while floating on the water.
"As soon as I got to Hawaii, I looked up paddleboard yoga classes ASAP," she said. "I found this little company called Yoga Floats at the Ala Moana beach."
"I actually thought I did way better yoga on water than I do on land," she said laughing. 
Du later realized while chatting with her instructor that some of the Yoga Floats teachers had actually been hired to appear in the same scene she was prepping for.
"That was a perfect coincidence," she said. 
Du says she'd love to be a 'repeat face' on Hallmark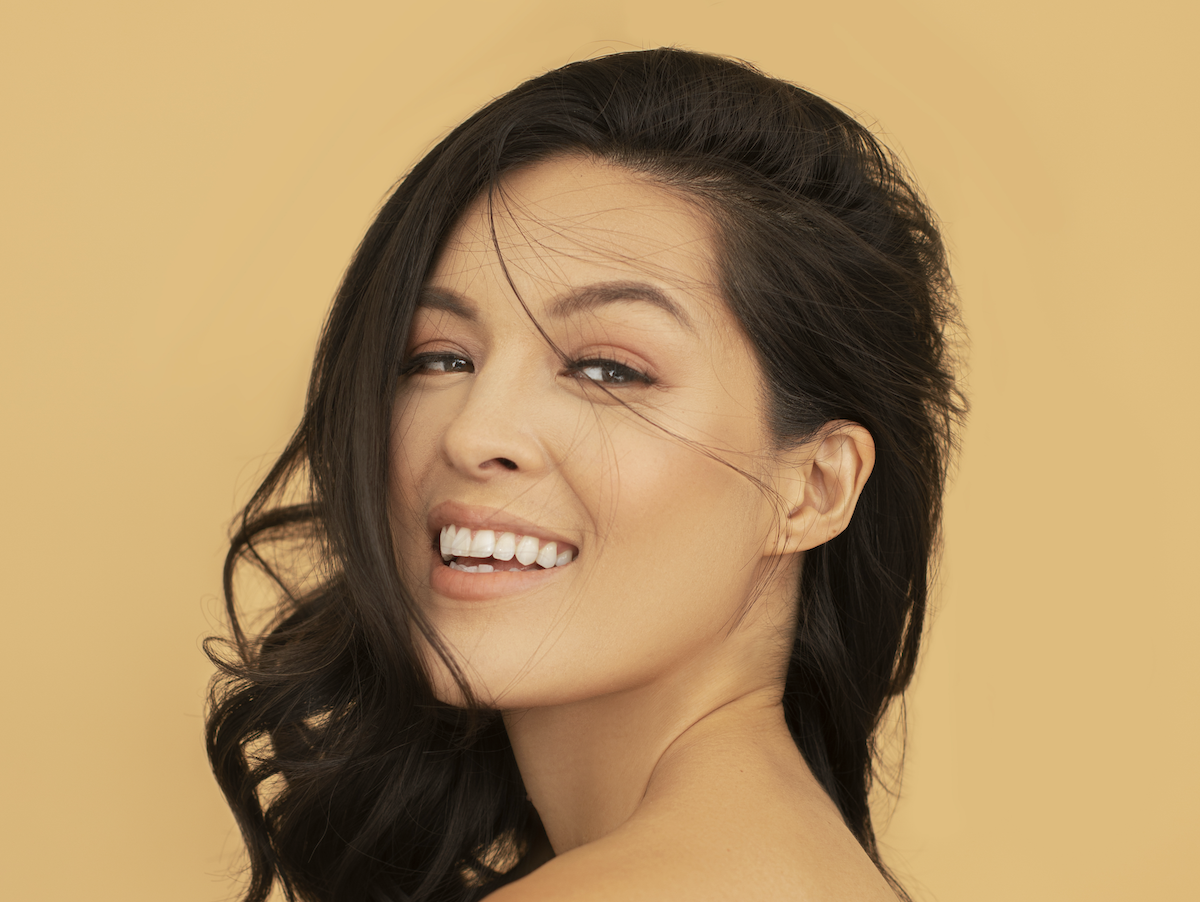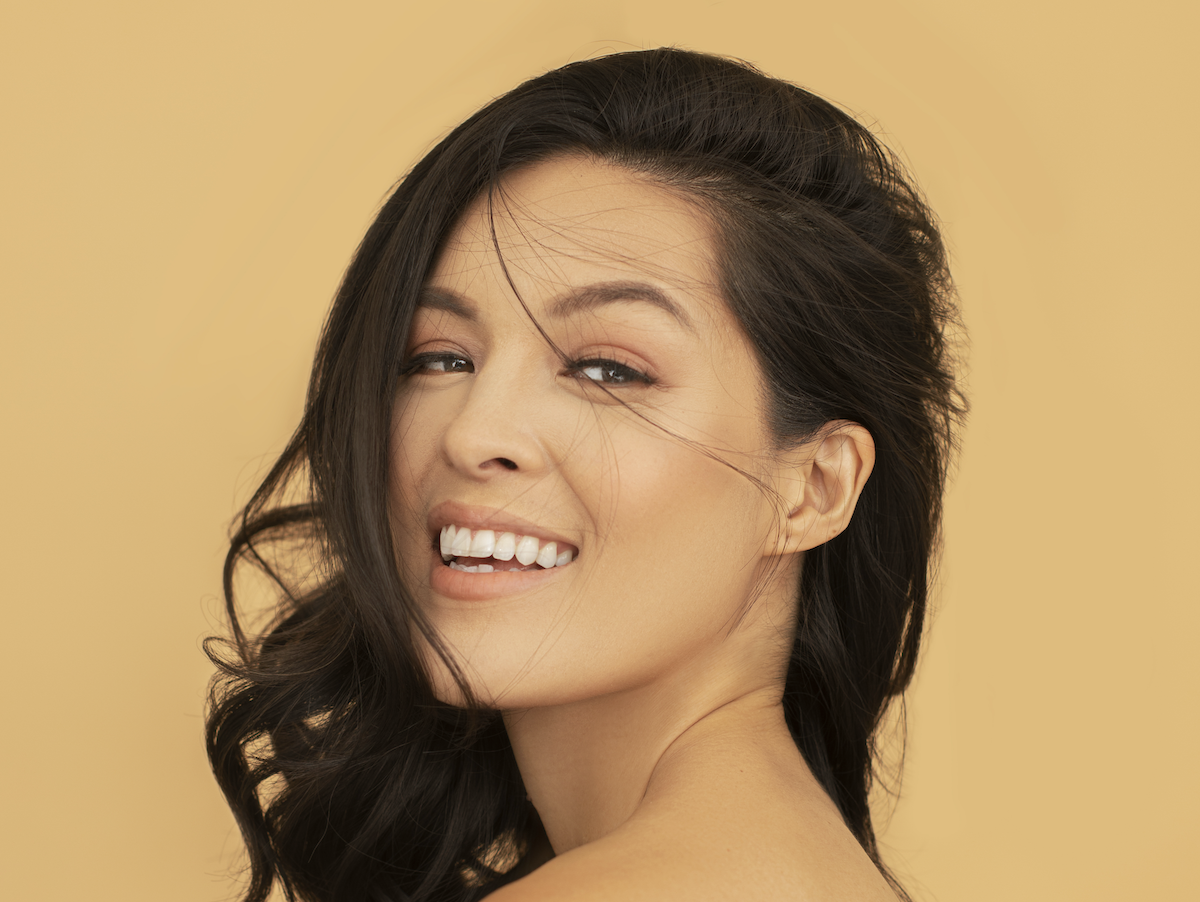 Aside from Hidden Gems, Du also recently appeared in the movie Stalker, which premiered on TV One in May. It will also air on Lifetime sometime this summer. She plays the assistant to a celebrity (Meta Golding) who becomes the target of a stalker. 
She also has a role in the highly anticipated Fox series Monarch, which features singer Trace Adkins – with whom she shares a scene – and Thelma and Louise star Susan Sarandon as the heads of a country music dynasty. It premieres in the fall of 2022. 
Could more Hallmark movies be in Du's future as well? She hopes so. 
"I'm such a fan of Hallmark movies. They're just these feel-good movies," she said. "If I can be a repeat face in the Hallmark world, count me in."
Hidden Gems airs Saturday, June 4 at 8 p.m. ET on Hallmark Channel.  
For more on the entertainment world and exclusive interviews, subscribe to Showbiz Cheat Sheet's YouTube channel.