'High Fidelity': Why David H. Holmes' Simon Got His Own Episode
High Fidelity is a romantic comedy series that, while it was short-lived, became wildly popular with fans of all ages. The TV show, which was based on the 1995 novel by Nick Hornby, premiered on Hulu in early 2020. The series helped to enhance the career of the promising young actress Zoë Kravitz, but Kravitz is far from the only performer to have gained acclaim due to her work in the show.
David H. Holmes, an actor who has only been in a select handful of projects over the years, appeared in several episodes of High Fidelity — including in one episode that has since become a fan-favorite. 
'High Fidelity' is an acclaimed series that has only received one season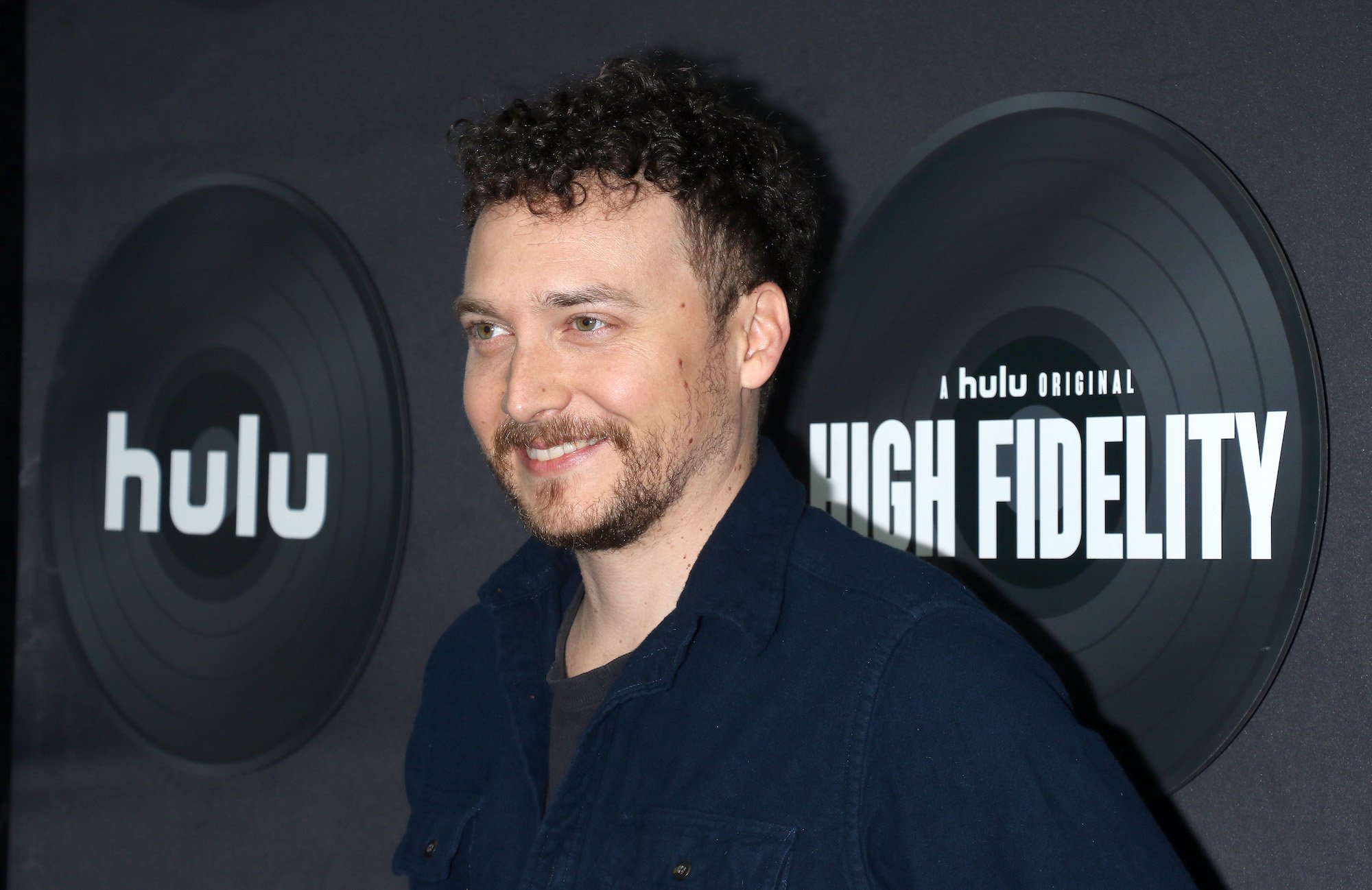 The Hulu adaptation of High Fidelity is not the first time that Nick Hornby's novel has received the Hollywood treatment. In 2000, a feature film of the same name was released, starring John Cusack. The Hulu limited series did a neat gender swap, with Zoë Kravitz taking over the John Cusack role. As Robyn "Rob" Brooks, the owner of Championship Vinyl, Kravitz plays a young woman who looks back over her past relationships, all while pondering about her one great love.
In spite of the fact that High Fidelity changed the gender of the main character, Kravitz maintained that the spirit of the series stays true to the original novel. "Surprisingly, I don't think the character has changed much," the actress admitted. "Of course, it's my own interpretation, but the heart of the character is very much the same. Changing the character from male to female did not change the kind of person we are dealing with." The limited series premiered on Hulu in February 2020 and ran for a few months before summarily getting canceled in August 2020. In spite of the fact that the series was notoriously short-lived, fans have been clamoring for a second season — and thinking back to the great characters that the show helped to develop. 
David H. Holmes portrays Simon in 'High Fidelity'
David H. Holmes, an actor who has appeared in TV shows like Mindhunter and Law & Order: SVU, appeared as Simon in High Fidelity. One of the employees at Rob's record store, Simon is also one of Rob's best friends. Simon quickly became a fan-favorite with viewers, and it wasn't long before showrunners decided to explore more of his backstory with a unique standalone episode. 
Why did Simon get his own standalone episode of 'High Fidelity'?
Showrunners Sarah Kucserka and Veronica West opened up to Vulture not long after High Fidelity's debut, explaining why they felt as though Simon needed his own episode. "We knew we were going to do the one-off episode of Simon's top-five heartbreaks," writer Solomon Georgio said. "My pitch was that all of his 5 heartbreaks are the same guy, and that made the episode mine immediately." During the course of the episode, viewers discover that Simon's "five heartbreaks" are all Benjamin Young, who is, according to Georgio, a character comprised of bits and pieces of different people, but who is mostly based on an ex-boyfriend of Georgios. 
The writer also claimed that the episode was a unique opportunity to really develop the character of Holmes: "Everybody has — it doesn't matter gay or straight — that person where you look back and are like, Why was I with them for five years?"" Ultimately, the episode gave fans not just some insight into Holmes' character, but into the world that High Fidelity depicted. Unfortunately, with no news as to a second season, fans will have to be content with that single season for now.