Hilary Duff or Kim Cattrall: Which 'How I Met Your Father' Star Has the Higher Net Worth?
Hilary Duff and Kim Cattrall both play Sophie Tompkins on Hulu's 'How I Met Your Father.' Which star of the 'How I Met Your Mother' reboot has the higher net worth?
Hilary Duff and Kim Cattrall star in Hulu's How I Met Your Father, the reboot of How I Met Your Mother. Both actors have played main characters on popular TV shows; Duff on Disney's Lizzie McGuire and Cattrall on Sex and the City. But which star of the Hulu series has the higher net worth?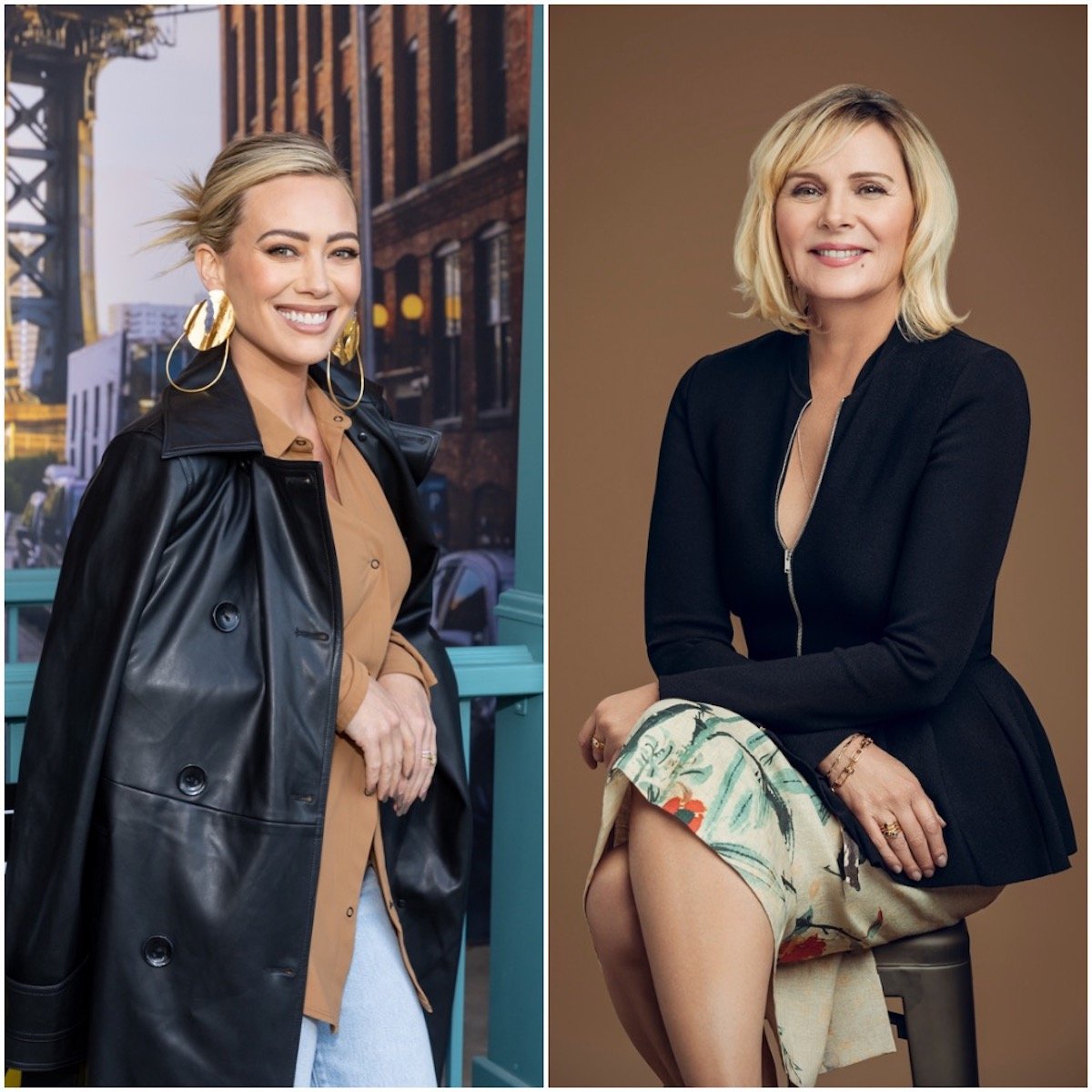 Hilary Duff net worth: $25 million
According to Celebrity Net Worth, Hilary Duff is an actor and singer with a net worth of about $25 million. 
Duff took acting, singing, and dance classes as a child, and she grew up performing in local theater productions. After her family moved to Los Angeles in 1993, Duff started landing roles in commercials. In 1997, she had a small part in a Hallmark Entertainment series called True Women. And in 1998, she landed her first starring role in the film Casper Meets Wendy.
In January 2001, the Disney show Lizzie McGuire started airing with Duff playing the titular character. The popular series launched Duff's career and made her a household name. The show ran for two seasons and generated the 2003 film The Lizzie McGuire Movie, also starring Duff. She reportedly earned $15,000 per episode of the show, making a little under $1 million for the full series, and an additional $1 million for the movie. 
Duff went on to star in several other movies, such as Agent Cody Banks, Cheaper by the Dozen, A Cinderella Story, Raise Your Voice, and more. She has also appeared in many TV shows, including Gossip Girl and Younger. 
Besides her successful acting career, Duff is also a talented singer. She has five studio albums and five compilation albums, and has sold an estimated 15 million records worldwide. 
Kim Cattrall net worth: $40 million
Celebrity Net Worth reported that film star Kim Cattrall has an estimated net worth of $40 million. She is best known for playing Samantha Jones on Sex and the City, but Cattrall had a successful acting career long before the iconic TV show.
Cattrall earned nominations for four Golden Globes and five Emmy Awards for her role as Samantha Jones on SATC. She won a Golden Globe in 2002 for Best Supporting Actress in a Comedy Series. Cattrall was paid $350,000 per episode when the show was at its peak. She made $7 million for the first SATC film, and $10 million for the second movie. 
She starred in and executive produced the HBO Canada series Sensitive Skin, which earned her a nomination for the Canadian Screen Award for Best Actress in a Comedy Series.
Cattrall has appeared in several movies, including Mannequin, Breaking Point, Star Trek VI: The Undiscovered Country, Baby Geniuses, Unforgettable, and Police Academy. Besides SATC, she appeared in TV shows like Charlie's Angels, Starsky & Hutch, Crossbar, and How the West Was Won. She was awarded a star on Canada's Walk of Fame in 2009.
Hilary Duff and Kim Cattrall worked together on Hulu's 'How I Met Your Father' 
While Kim Cattrall's net worth is significantly higher than Hilary Duff's, the former Disney star has nothing but wonderful things to say about her How I Met Your Father co-star.
In a January 2022 interview with EW, Duff gushed about the SATC star, who plays the older version of her character Sophie the series. "She is such an icon," Duff said of Cattrall. "I showed up [on set] and someone was like, 'Are you working?' I was like, 'Outta my way, outta my way. Where is she?!' I just wanted to lay eyes on her." 
The two actors shared a surprising connection before working together on HIMYF. The link between Duff and Cattrall is TV writer and producer Darren Star. Star created Sex and the City, which first aired in 1998. And, nearly 20 years later, Star created another hit show called Younger, starring Hilary Duff.