This Hit Stevie Nicks Song Was Inspired by John Lennon's Death
Stevie Nicks wrote her hit song "Edge of Seventeen" following the death of John Lennon. In more recent years, she interpreted the song to be about war. "Edge of Seventeen" was a success in the United States but not the United Kingdom.
John Lennon's death had massive reverberations across popular culture. For example, Stevie Nicks wrote one of her most famous songs as a tribute to the deceased Beatle. Subsequently, the song took on a very different meaning for Nicks.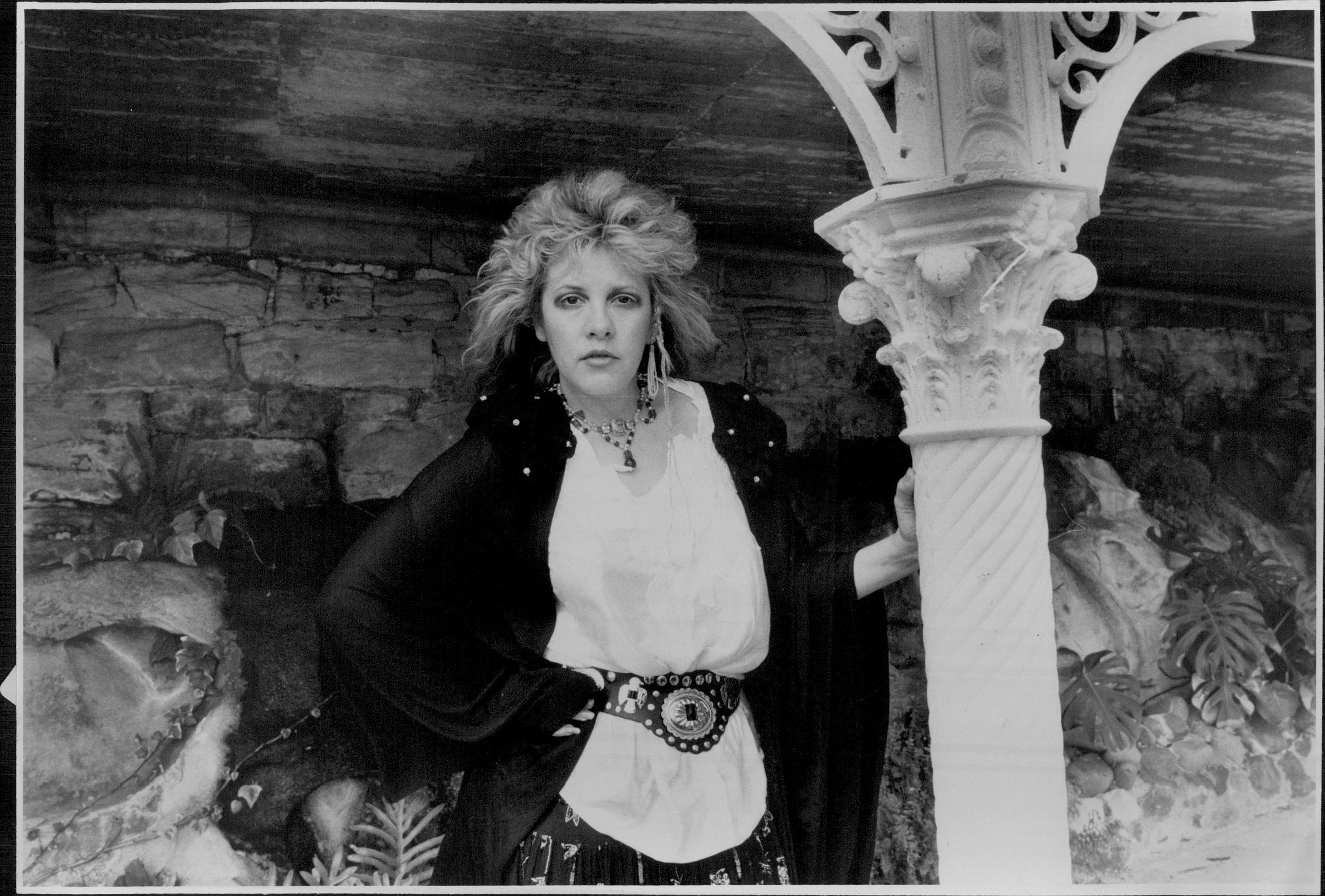 Stevie Nicks wrote this song right after John Lennon's death
John's life and tragic death inspired many songs by rock bands. For example, Queen's "Life Is Real (Song for Lennon)" and The Cranberries' "I Just Shot John Lennon" are both tributes to the Beatle, even though they sound completely different and take different approaches to their subject matter. Nicks wrote what might be the most famous song inspired by John's death.
During a 2009 interview with Entertainment Weekly, Nicks discussed the origin of "Edge of Seventeen (Just Like The White Winged Dove)." "This was written right after John Lennon was assassinated," she revealed. "That was a very scary and sad moment for all of us in the rock 'n' roll business, it scared us all to death that some idiot could be so deranged that he would wait outside your apartment building, never having known you, and shoot you dead."
What 'Edge of Seventeen' meant to Stevie Nicks
Nicks was especially surprised that a musician was murdered. "If you were the president of the United States, maybe, but to just be a music person, albeit a Beatle?" she said. "And to be shot and killed in front of your apartment, when you had a wife and two kids? That was so unacceptable to all of us in our community. So the white dove was John Lennon, and peace."
Nicks said the song took on new significance for her after she wrote it. "Now, for me, it has taken on something else," she said. "I feel like I hear war, because I go to visit soldiers in Bethesda and at Walter Reed [Army Medical Center], and when I hear their stories… We can't even imagine what they're going through, the violence." Nicks said she thinks of soldiers in the desert when she performs "Edge of Seventeen."
The way the world reacted to the song
"Edge of Seventeen" became a massive hit for Nicks. The track reached No. 11 on the Billboard Hot 100, staying on the chart for 14 weeks. Its parent album, Bella Donna, reached No. 1 on the Billboard 200, remaining on the charts for 143 weeks.
While the song found success in the United States, it was not popular in the United Kingdom. The Official Charts Company reports the track did not chart in the U.K. On the other hand, Bella Donna became a minor success there, reaching No. 11 in the U.K. and staying on the charts for 16 weeks. While "Edge of Seventeen" has unpleasant origins, it seemed to resonate with a lot of Americans — even if U.K. listeners didn't take to it.