'Home Economics' Season 1: Where to Watch Online
It has been a difficult several years for the entertainment industry, with production companies and networks dealing with the ongoing COVID-19 pandemic. Additionally, viewers have become a great deal more discerning, and a number of new TV shows have failed before ever really getting off the ground. One new TV show that has thrived, however, is Home Economics, starring Topher Grace and Caitlin McGee. The series, which premiered in early 2021, is both hilarious and heartwarming, and many fans have found a lot to relate to in the ABC show. With the second season on the horizon, many viewers are looking to new episodes of the show, and wondering where they can stream the first season.
What is 'Home Economics' about?
Home Economics, according to the ABC website, tells the story of the "heartwarming yet uncomfortable relationship between three adult siblings: one in the 1%, one middle-class and one barely holding on." The eldest sibling, Tom, is played by Topher Grace. Tom is a middle-class writer who struggles with both bills and his duties as a father. Married to Marina and the father of three children, Tom has a troubled relationship with his two younger siblings, Sarah, a child therapist who is barely making ends meet, and Connor, played by Jimmy Tatro. 
Out of the three siblings, it is the youngest, Connor, who is thriving financially, if not personally, as he is in the midst of a troubling divorce. Through it all, the siblings are able to find common ground on the things that really matter — family, love, and the bonds of friendship.
Where can fans watch 'Home Economics'?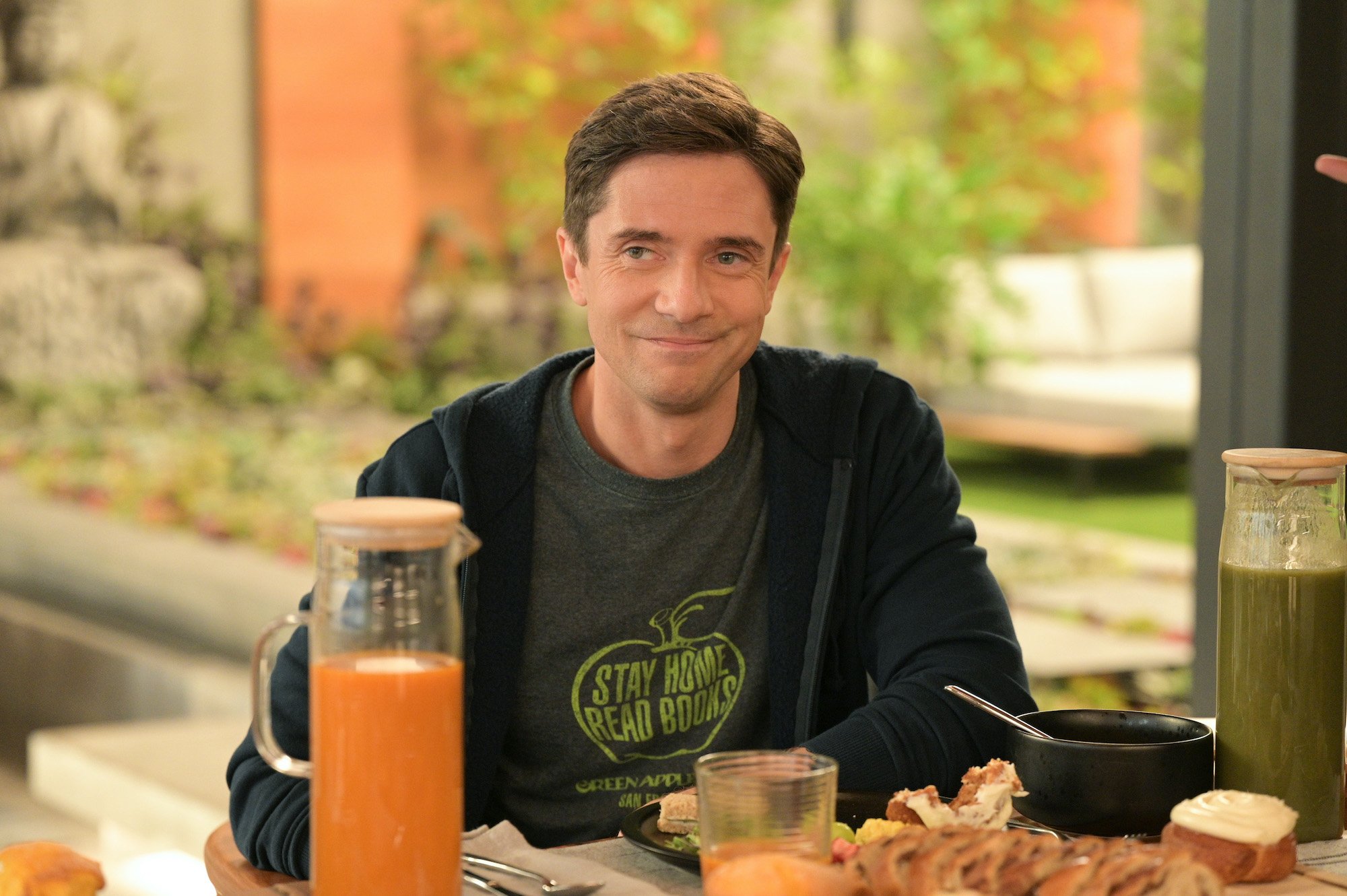 The first season of Home Economics premiered on television in April 2021. The show quickly gained traction with viewers of all ages, and by the following month, showrunners announced that it had been renewed for a second season. The first season is readily available for fans who want to catch up on the antics of Tom, Sarah, and Connor. Home Economics is currently available to stream on Hulu, with episodes available to stream next-day when the new season premieres. Fans can also watch the show on ABC.com and on-demand through cable providers.
When does the second season of 'Home Economics' debut?
After binge-watching the first season of Home Economics, viewers that have become invested in the series don't have long to wait for new episodes. The second season of Home Economics is set to debut on ABC on September 22. For fans, the series is lightning in a bottle — and for the actors themselves, it's the kind of show that comes along only rarely. Topher Grace, who is best known to fans for his work in the iconic series That '70s Show, is undergoing a major career resurgence, thanks in part to his work in Home Economics — and those who have followed his career with interest couldn't be more thrilled. 
In an interview with GQ, Topher Grace admitted that he's thrilled about the show and about the cast that he's working with: "When I drove home at the end of the second day, I was overconfident. You just know when it's clicking. And it happened for me once before being on a dream team like that. What are the odds it'll happen again? But this group, you get to really fan out every day, because you just love everyone you're working with." Fans will be able to enjoy all-new episodes of Home Economics on September 22, on the ABC network or via Hulu.