'Home Town': The 1 Reason Ben and Erin Napier Will Never Be the Next Chip and Joanna Gaines
Ever since the sun set on Fixer Upper, arguably the most popular show HGTV has ever had, fans have been eagerly waiting to discover "the next Chip and Joanna Gaines." This enviable couple helped make the show as popular as it was and without them, the network has been missing that special spark. Every new show inspired the same question — will these hosts be the new Chip and Jo?
So far, no renovation pros have come close to the fame that the Gaines family enjoyed during their five season run of Fixer Upper. But now HGTV viewers are starting to question if Erin and Ben Napier from Home Town can pick up where Chip and Joanna left off.
Will the Napiers turn Laurel, Mississippi into the new Waco, Texas?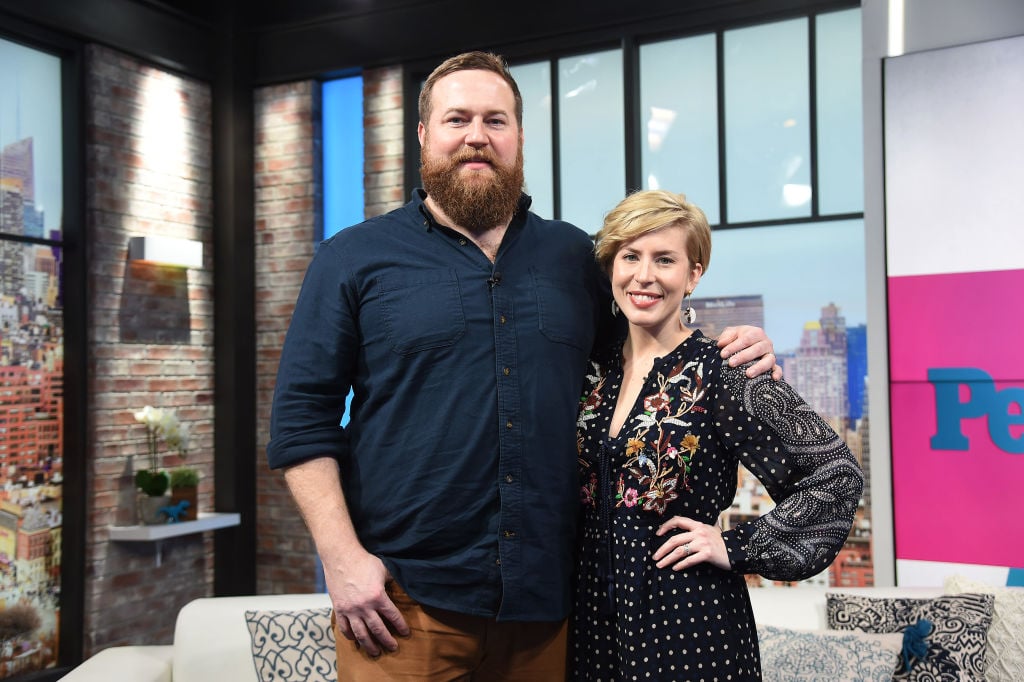 'Home Town' has a few details in common with 'Fixer Upper'
The Napier/Gaines comparisons are inevitable. Like Chip and Joanna, Erin and Ben are a married couple with a sweet relationship. They were also discovered via the internet when an HGTV exec found them on Instagram after their home was featured in Southern Living.
The couple admitted they had never considered broadcasting their lives on television. But just like Chip and Joanna love Waco and want to see it portrayed positively, Ben and Erin felt similarly about Laurel. "Anything that can draw some positive attention to our town, we're game," Erin told Country Living.
And she takes no credit for her success, preferring to insist the town is the show's main draw. "We know Laurel's success is thanks to the TV show," Erin told E! News. "It's not me and Ben, we don't take any credit for any of it." 
The show premise features large scale renovations
Home Town is a lot like Fixer Upper in concept, too. The show features home buyers touring houses that need some love to restore them to their former glory. However, the buyers don't get any say in how the renovation goes.
The Napiers have full control over design decisions and don't let the homeowners see the plan until the big reveal. Just like the Gaineses, Erin and Ben strive to retain the original character thanks to Erin's design skills and Ben's woodworking prowess that helps celebrate the home's history.
The Napiers are different from the Gaineses
Even though both couples boast renovation shows on HGTV, strong marriages, multiple business ventures, and a love for their small towns, ultimately the Napiers are nothing like the Gaineses.
It all comes down to a question of preference. "I think we're like apples and oranges," Erin told E! News in 2017 when asked about her style versus Joanna Gaines. "[It] depends on which one do you want."
Erin Napier takes a personalized approach to renovations
While Joanna Gaines is known for incorporating shiplap and more than a few impractical elements into her designs, Erin's approach is a bit more eclectic.
"I don't want the style of these home to look 'me.' I want the style to look like the people that are going to live in it and the stories of their life," Erin told Pop Sugar. "My design style is very much about being collected instead of decorated."
Because of this, Erin often gets to know the couples on a deeper level so she can incorporate elements that have meaning to them. "Erin wants to get to know them intimately so she can use those and put together a picture of what these people look like visually and use that to design their home," Ben explained.
Erin and Ben Napier might not be the next Chip and Joanna Gaines. But maybe they don't need to be.