'House of the Dragon': George R.R. Martin Is Well Aware the 'Game of Thrones' Prequel Will Have Some Stiff Competition
House of the Dragon — a prequel to Game of Thrones — will soon premiere on HBO. But it's not the only epic fantasy series coming to TV this summer.  As author George R. R. Martin recently noted, House of the Dragon will have some stiff competition. But he thinks there is plenty of space in the genre for everyone to succeed.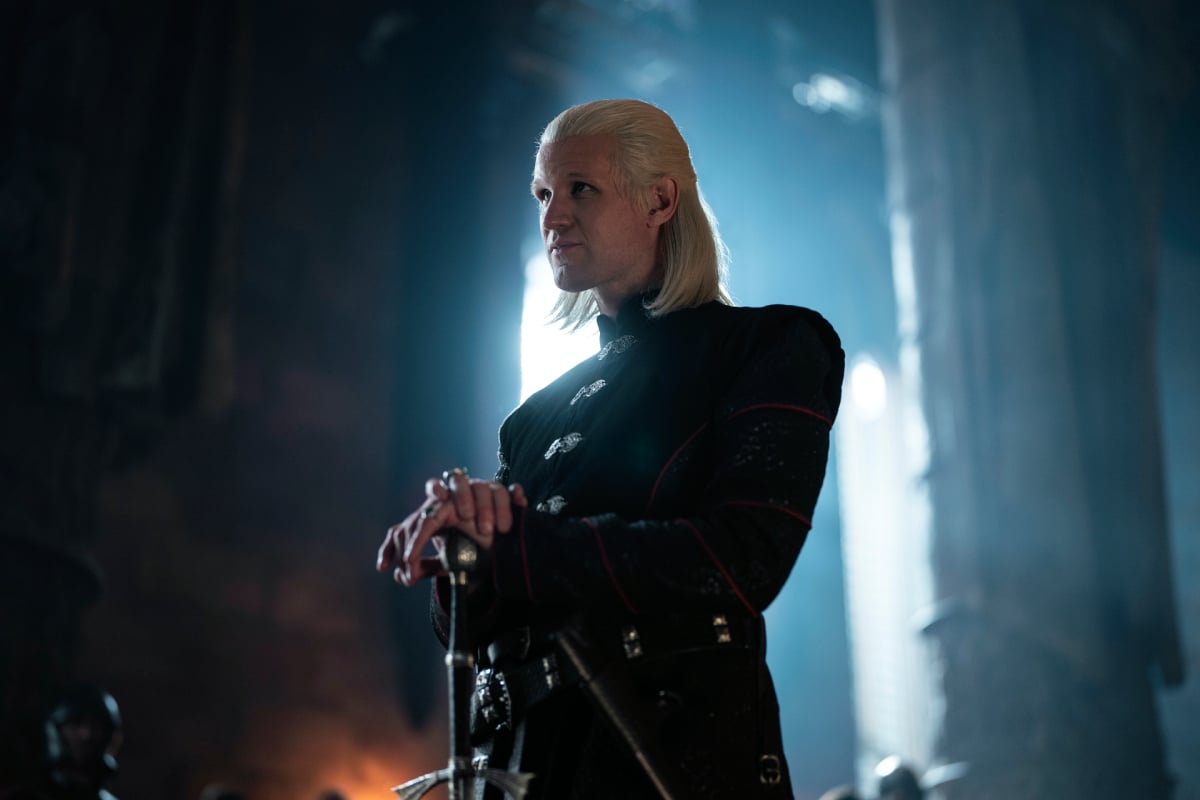 'House of the Dragon' and 'The Rings of Power' will premiere within days of each other
More than three years after the Game of Thrones finale, HBO and Martin are taking fans back to Westeros with the new prequel House of the Dragon. The new series takes place roughly two centuries before the events of the original, and it focuses on a brutal civil war among House Targaryen known as The Dance of the Dragons.
The prequel is set to premiere on August 21. But just a few days later, another epic fantasy series will drop on Amazon Prime. The Lord of the Rings: The Rings of Power will have a premiere date of September 2. But Martin says that just because these two epic fantasy series are starting almost at the exact same time, that doesn't mean one of them has to fail.
"I know a lot of articles, the minute the dates were announced, it's: 'Oh, the battle for fantasy supremacy. It's Rings of Power versus House of Dragon, who will win?' I don't know why they always have to do that," Martin told The Independent.
George R. R. Martin is well aware of the stiff competition
Despite Martin's objections, there's no doubt that House of the Dragon and The Rings of Power will be compared to each other on some level. This is Amazon's most ambitious series to date, and Martin is well aware of the stiff competition.
"I'm competitive enough. I hope we succeed more … If they win six Emmys, and I hope they do, I hope we win seven," Martin said. "But nonetheless, it's good for fantasy. I love fantasy. I love science fiction. I want more shows on television."
The author also noted that he is looking forward to seeing "what they did" with the new Lord of the Rings series considering they have the rights to a limited amount of source material.
"It's kind of a weird deal, as you know. Amazon bought Tolkien, but they didn't actually get any of the books. They didn't get Lord of the Rings, they didn't get The Hobbit, they didn't even get The Silmarillion," Martin explained.
"I don't think they got Farmer Giles of Ham or Leaf by Niggle, but they got the appendices, I guess, and they're constructing a Second Age story about that. There's a lot of myth about that, so it'll be interesting to see what they did."
Will fans accept 'House of the Dragon'?
Martin has already seen some rough cuts of House of the Dragon. And he says the experience took him back to late 2010 when he made his "magical" first trip to the Game of Thrones set and saw Maisie Williams and Sean Bean bring his characters to life.
As for whether or not fans will accept House of the Dragon like they did Game of Thrones, Martin says that remains to be seen.
"It's different characters. It's a different time. It's the same world. It's a different story. This profession is a gambler's profession," Martin said.
"You tell your story, and then you see whether they're standing up and applauding or whether they've brought some rotten fruit to the theater that they're going to now pelt you with. If it is rotten fruit, you've just got to duck and run backstage and invent another story to tell the next time. That's what I do. I'm a storyteller."
House of the Dragon premieres Aug. 21 on HBO.
RELATED: 12 'Game of Thrones' Episodes Fans Need to Watch Before 'House of the Dragon'