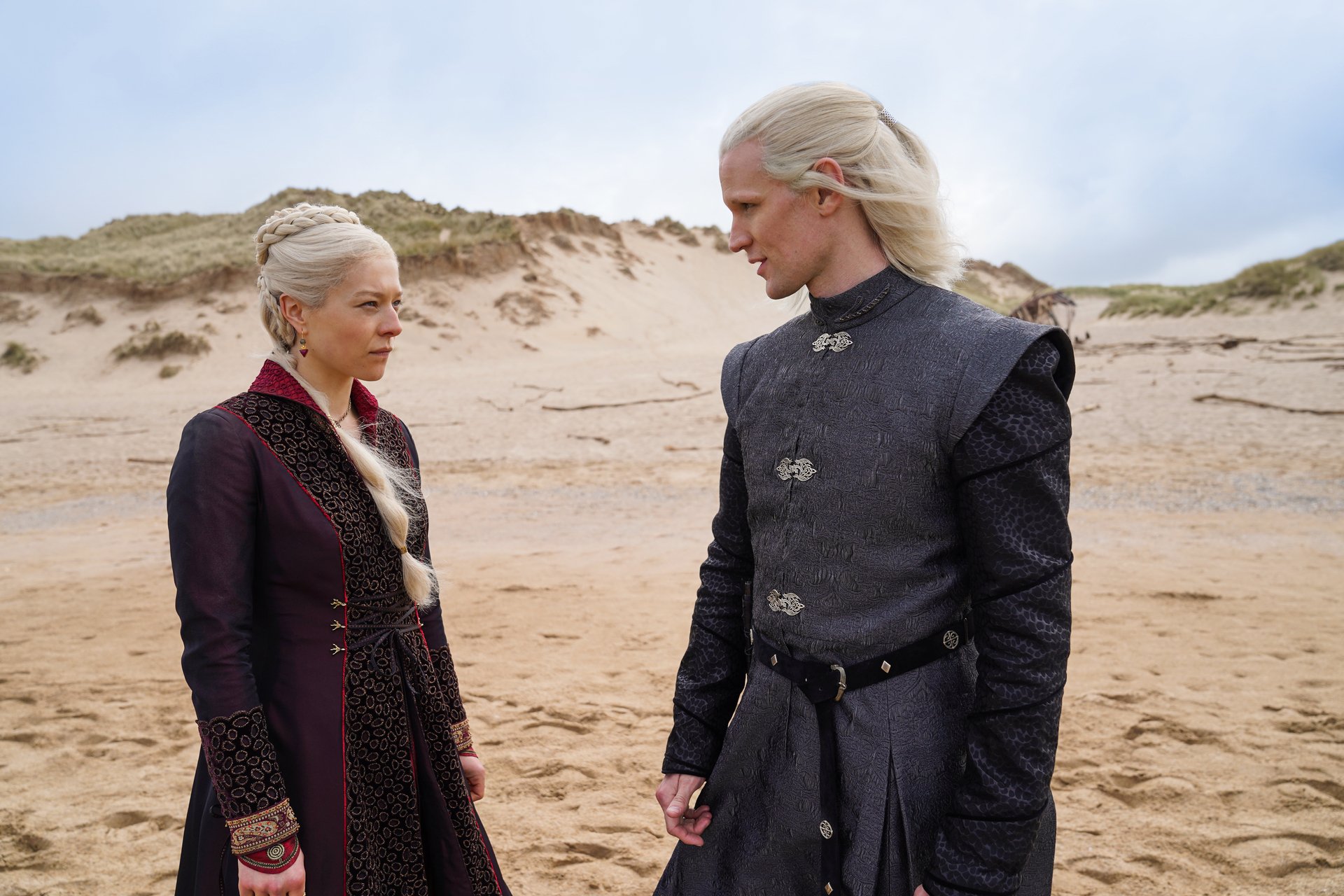 House of the Dragon
Inspired by George R.R. Martin's Fire & Blood novel, House of the Dragon follows the rise of House Targaryen. The Game of Thrones spinoff premieres on HBO and HBO Max on Sunday, Aug. 21, 2022. 
House of the Dragon is set 300 years before Game of Thrones begins. The series introduces audiences to King Viserys Targaryen, Princess Rhaenyra Targaryen, Prince Daemon Targaryen, and many famed families of Westeros. Matt Smith, Emma D'Arcy, Paddy Considine, and Olivia Cooke star in the series created by Ryan J. Condal and Martin. 
HBO planned House of the Dragon as the second Game of Thrones prequel. After spending $30 million on the pilot, HBO chose not to move forward with the spinoff set 1,000 years before the events of Game of Thrones.
---
Debut year: 2022
Seasons: 1
Network: HBO
Starring: Paddy Considine, Emma D'Arcy, Matt Smith, Olivia Cooke, Steve Toussaint, Eve Best, Fabien Frankel, Sonoya Mizuno, and Rhys Ifans
Filming locations: United Kingdom, Morocco, Croatia, United States, Spain, and Portugal
Where to watch: HBO and HBO Max
---
Visit HBO's House of the Dragon viewers' guide.
Read our latest updates and news about House of the Dragon.