'House of the Dragon' Showrunner Gives Fans a Disappointing Update — 'We're Not Anywhere Close to Done'
'Game of Thrones' fans have been eagerly awaiting the announcement of the premiere date for 'House of the Dragon' since the prequel was announced.
TL;DR:
House of the Dragon is the first Game of Thrones spinoff and the story will focus on House Targaryen.
Author George R.R. Martin recently revealed he has seen some of what was shot and is "eager" to see more.
He may have to wait awhile because showrunner Josh Condal says they may be done shooting, but "we're not anywhere close to done."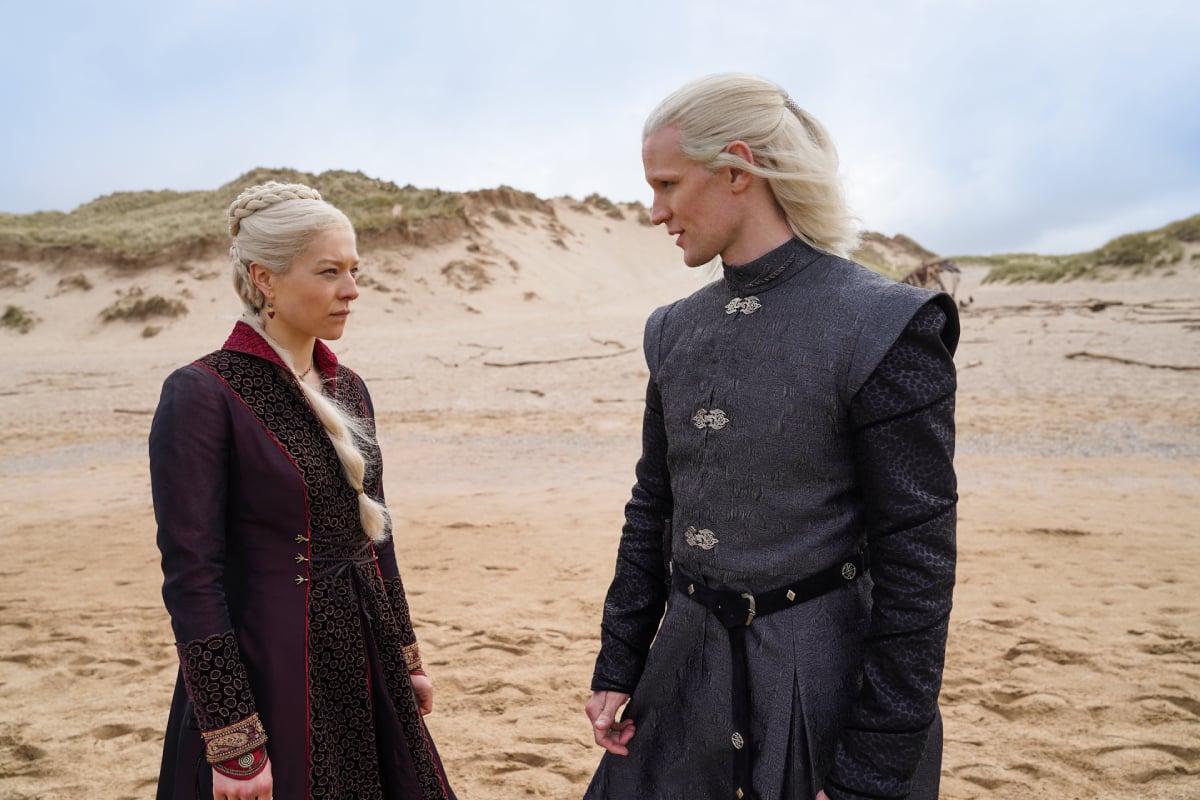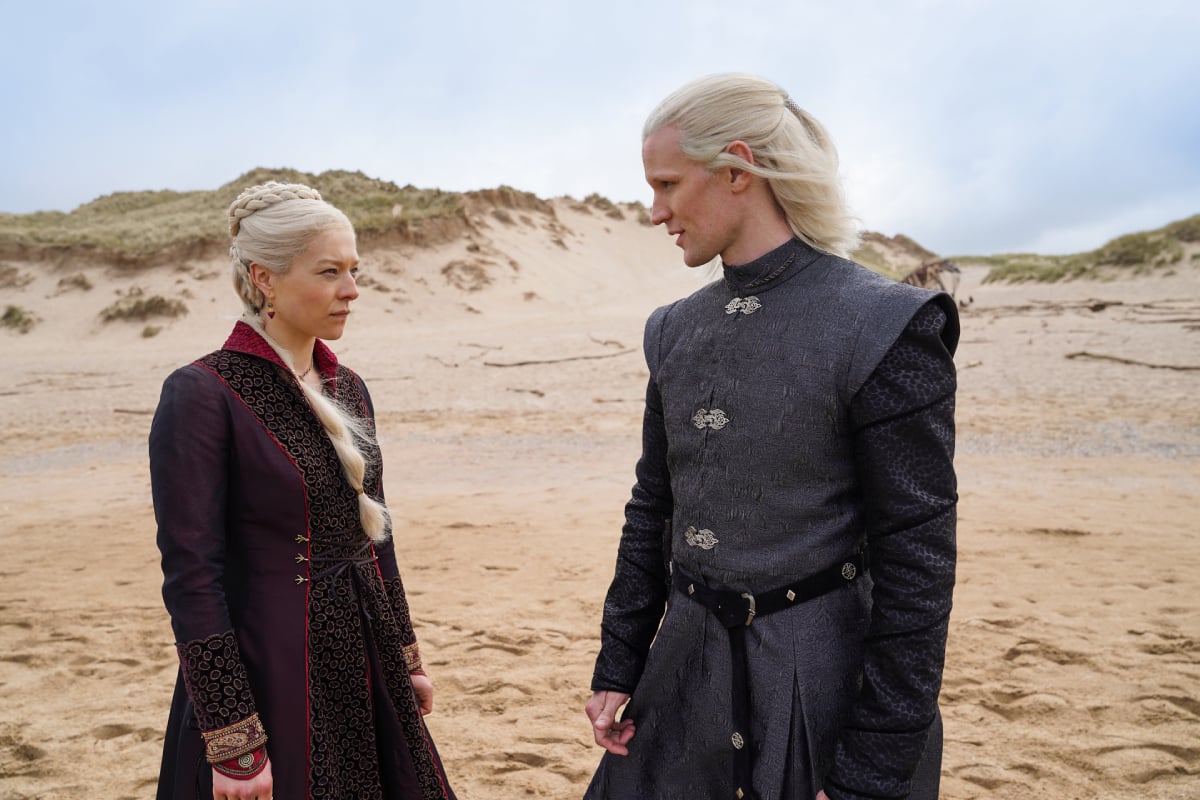 House of the Dragon is a highly anticipated Game of Thrones prequel that's been in the works for years. Before the main series ended in 2019, HBO announced their plan for multiple spinoffs.
After one misfire known as The Long Night, House of the Dragon will be the first Game of Thrones-related project to make it to air. But exactly when that premiere will happen remains a mystery. According to a recent update from the series showrunner, season 1 of House of the Dragon is "not anywhere close to done."
'House of the Dragon' focuses on the House Targaryen two centuries before 'Game of Thrones'
The new Game of Thrones sequel is based on George R. R. Martin's book Fire & Blood, which chronicles the rule of House Targaryen. However, fans won't see any of their favorite Game of Thrones characters because House of the Dragon takes place almost 200 years before the events in the original series.
The focus of the prequel is on a specific part of Targaryen history — the Dance of the Dragons. This bloody and brutal Targaryen civil war — featuring dragons and dragon riders — took place at the height of the family's power. And by the time it's over, thousands are dead.
"I love the dragons. We had three of them in Game of Thrones, but now we've got like 17 of them," Martin said during an appearance on The Stuff Dreams Are Made Of podcast.
"They'll each have their own personalities, they'll be instantly recognizable when you see them, the colors and all of that, because the dragons do have personalities in the books, and it'll be great to see that come alive. And the dragon riders. That's all pretty cool."
Showrunner Ryan Condal just gave a disappointing update
On his blog, Martin recently gave an update about House of the Dragon, telling fans that filming in London has officially wrapped. Now, it's in post-production. But that doesn't mean the series will hit HBO anytime soon.
According to showrunner Ryan Condal, they did finish filming on Valentine's Day, February 14. But he also made it clear on The Stuff Dreams are Made Of podcast that they still have a long way to go to make it to air.
"We're not anywhere close to done because we have lots of post stuff to do," he said.
Condal also noted that Omicron "really threw a monkey wrench" into the filming process, which caused a delay. Condal himself tested positive for COVID the night before the wrap party, and joked that he had to skip the fun after doing "all the hard work."
George R. R. Martin approves of 'House of the Dragon'
On Martin's blog, he revealed that he has seen some of what's been shot for House of the Dragon. And he's already given his approval.
"What I have seen, I have loved. I am eager to see more," Martin wrote
The author also revealed that he has more live-action spinoffs in the works for HBO, as well as some animated ones. He wouldn't reveal how many. But his hope is "that a number of these shows will get on the air."
As for his long-awaited book Winds of Winter, fans shouldn't expect that to hit store shelves anytime soon.
"Yes, of course I am still working on The Winds of Winter," Martin wrote." I have stated that a hundred times in a hundred venues, having to restate it endlessly is just wearisome. I made a lot of progress on Winds in 2020, and less in 2021… but 'less' is not 'none.'"
House of the Dragon is expected to premiere on HBO sometime in 2022.