How a Trip Fran Drescher Took to Europe Helped Inspire 'The Nanny'
The Nanny was one of the most popular sitcoms of the '90s and kept fans laughing year after year. The show starred Fran Drescher as Fran Fine — a cosmetic saleswoman who shows up on the doorstep of widower and Broadway producer Maxwell Sheffield. Sheffield is taken aback by her beauty and high energy and hires her to be the nanny to his three children. A will-they-won't they tension ensues for several seasons until Nanny Fine and Sheffield finally tie the knot. The show was filled to the brim with heart and humor, and the cast chemistry was undeniable. Yet, where did the idea for the show come from?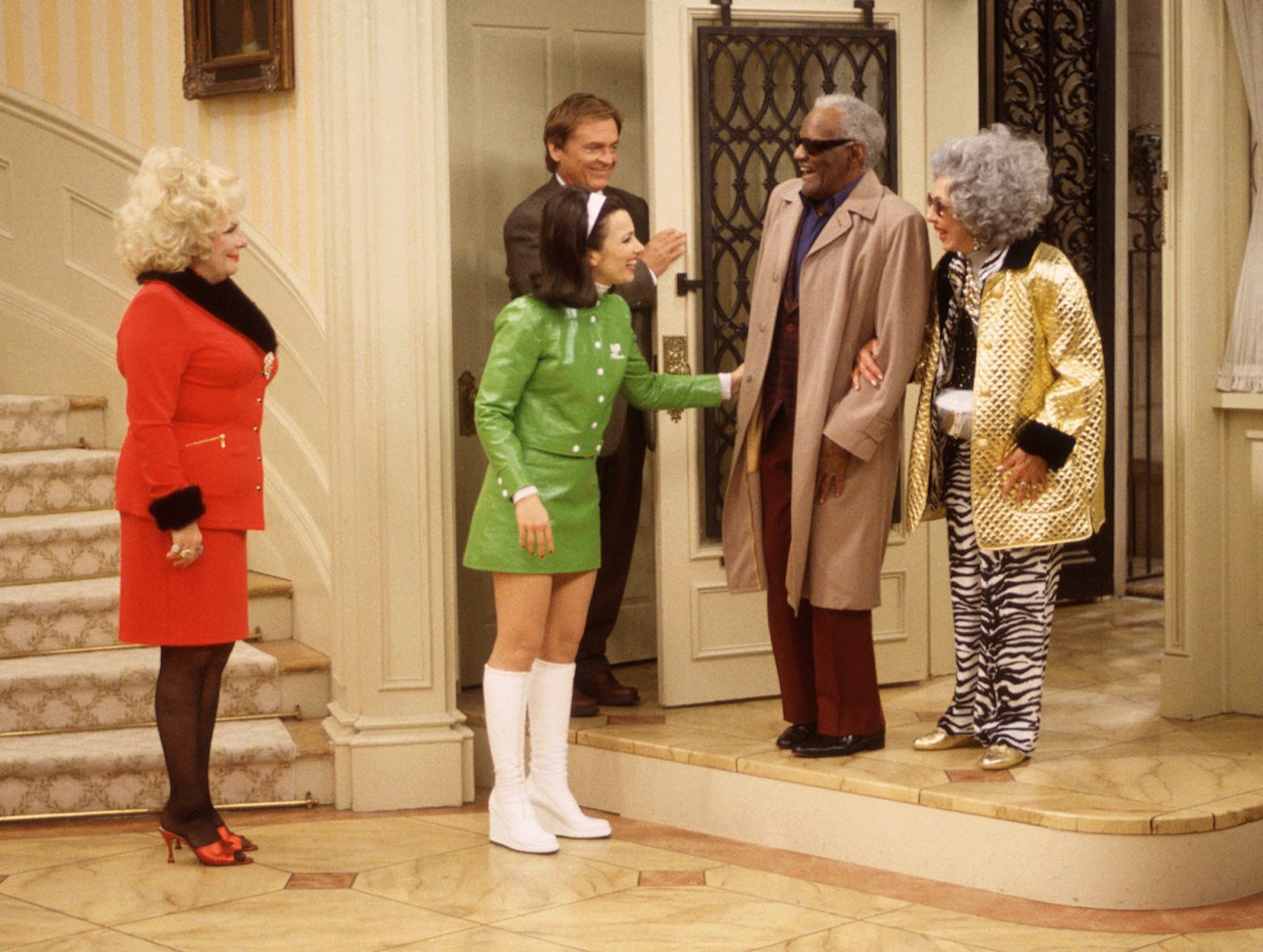 During an interview with Studio10, Fran Drescher discussed The Nanny, and she recalled a trip to France that would go on to cement the main shtick for the six-season-long sitcom. 
When Fran Drescher went to France to visit a friend, but she spent time with her daughter instead  
Drescher went to visit France to catch up with her friend and English supermodel Twiggy (Dame Lesley Dawson). However, as Drescher explained, her friend "neglected to say that she happened to be working, so she wouldn't really be available to [her]." However, Twiggy's 12-year-old daughter was available, and Drescher chose to schlep her around London for company. It's really not all that fun to travel alone. Drescher went on to explain how the day went: 
"So the kid says, (Drescher imitates a British accent) 'Oh Fran, my new shoes are hurting me.' And I'm thinking, well, what's she telling me for. So, I said, 'Well honey, step on the backs of them.' And she says, 'won't that break them?', And I said, 'break them in!' And then I couldn't get this relationship out of my head…"

Drescher | Studio 10
Drescher goes on to note that she called Peter Marc Jacobson, and told him what her idea was. She said
"I think I thought of the idea. What do you think of a spin on The Sound of Music, only instead of Julie Andrews I come to the door? He only thought for a minute. He has a really good sixth sense about it, and says, 'That's the one we're going to pitch to CBS.'" 

Drescher | Studio 10
And, luckily for Drescher, she had already managed to sneak in a conversation with the president of CBS on the plane (when she was heading to visit her friend). 
'The Nanny' star Drescher spoke to the CBS President while on a plane to visit her friend 
Drescher explained that she cashed in some frequent flyer miles and managed to snag a first-class seat on the plane to France. She noted that the airline was running a special. And, she was lucky enough to sit close to the president of CBS. 
Drescher said that she started talking to him, and he was a captive audience, joking "where was he going to go? Coach?" The CBS president then told Drescher — after nine hours of flying together — to call his office if she and her husband, Jacobson, wanted to pitch a show. She didn't have the idea yet, but by the time she returned from her trip, she did!