How ABBA Reacted When Madonna Tried to Sample 1 of Their Songs
Madonna and ABBA crossed paths in a major way when the Queen of Pop sampled an ABBA song. Here's how the band reacted to that.
Madonna and ABBA both ruled the dancefloor during different eras. Fittingly, Madonna once tried to sample one of ABBA's classic tunes. She begged members of the band for the rights to use their song — and here's how they reacted.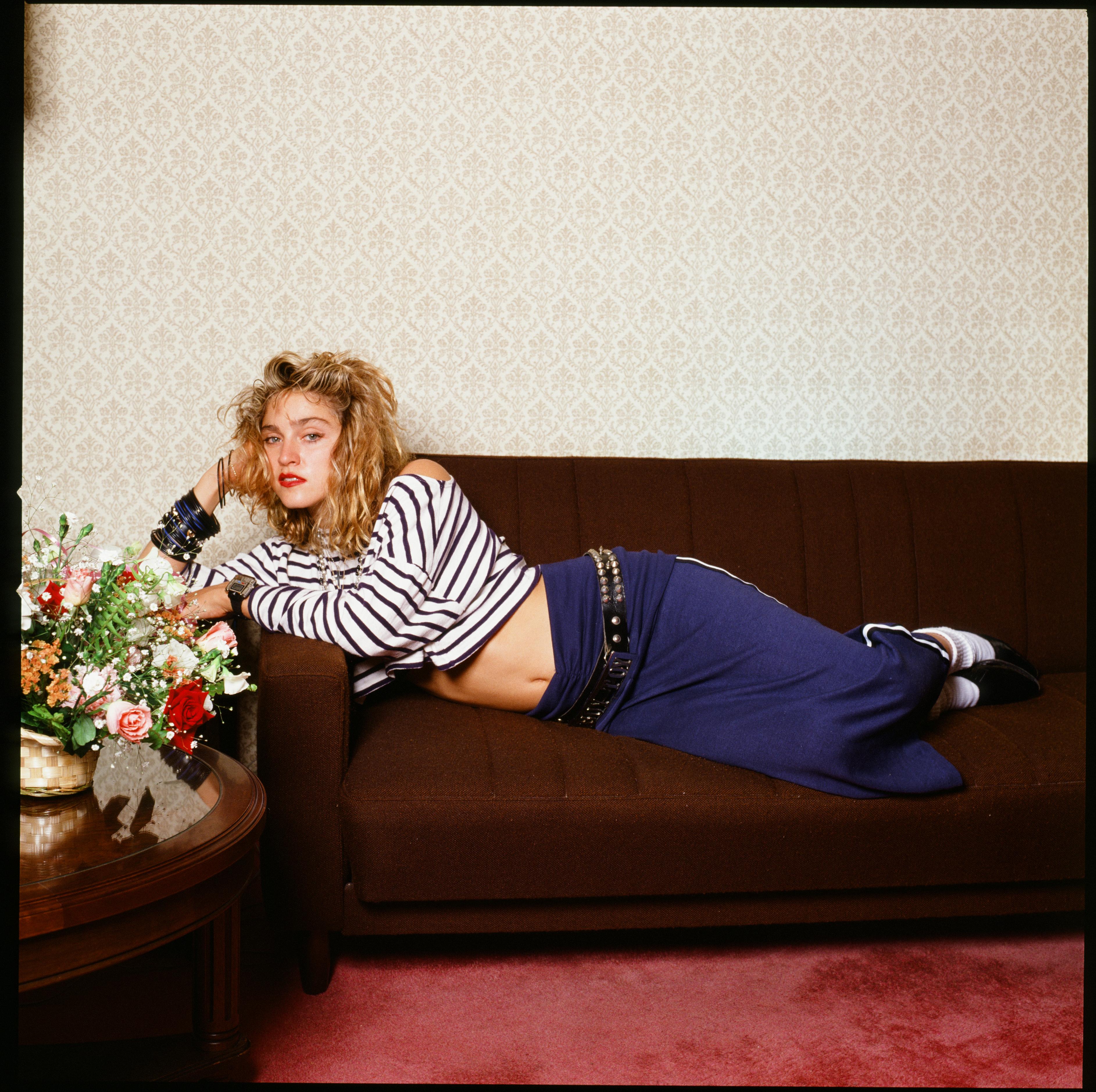 When Madonna tried to make 'the ultimate pop dance record'
In the late 1970s, disco died — or did it? Certainly, many of the artists most associated with the genre, like ABBA and Donna Summer, receded from view around 1980. However, shortly thereafter, a number of new artists took influence from disco to take dance music in a new direction. Chief among them was Madonna.
Madonna's career would go in a million directions, and she'd make everything from R&B songs to country jams. However, in 2005, she returned to her disco roots with the album Confessions on a Dancefloor. Madonna told Attitude she wanted Confessions on a Dancefloor to be "the ultimate pop dance record." 
RELATED: The Madonna Hit That Was Inspired by a Sting Concert
What happened when Madonna begged ABBA for permission to use one of their songs
For inspiration, Madonna looked to dance artists like ABBA, Giorgio Moroder, and Cerrone. Fittingly, she wanted to sample an ABBA song — 1979's "Gimme! Gimme! Gimme! (A Man After Midnight)" — for her song "Hung Up," a track from Confessions on a Dancefloor. Madonna discussed trying to get permission from ABBA to sample their song.
"I had to send my emissary to Stockholm with a letter and the record begging them and imploring them and telling them how much I worship their music, telling them it was an homage to them, which is all true," Madonna recalled. "And they had to think about it, Bennny [Andersson] and Björn [Ulvaeus], they didn't say yes right away. [Andersson and Ulvaeus] never let anyone sample their music. They could have said no. Thank God they didn't." In an interview with The Guardian, Andersson recalled how he reacted to the letter.
"I framed it," Andersson said. "Very sweet. Her assistant came over to Stockholm with a CD and we played it. And we thought the record was great. But also realizing that without the 'Gimme! Gimme!' thing in it, it wouldn't have been so great. So we said, 'Well, fine, of course you can. But we just split the copyright, half-half."'
How the public reacted to 'Gimme! Gimme! Gimme! (A Man After Midnight)' vs. 'Hung Up'
One of the most notable parts of "Gimme! Gimme! Gimme! (A Man After Midnight)" is its distinct instrumental riff. That riff forms a huge part of "Hung Up." The similarity between the the songs raises the question: Which song did the public like more?
Despite its infectious hook, "Gimme! Gimme! Gimme! (A Man After Midnight)" did not chart on the Billboard Hot 100 at all. This isn't surprising, as ABBA were not chart juggernauts in the United States. In contrast, "Hung Up" reached No. 7 on the Billboard Hot 100. That's especially impressive in context. The Queen of Pop had been making music for about 25 years when she released "Hung Up," so the song proved she could make hits even at that late point in her career — an incredible feat.