How Amber Heard's Net Worth Is Affected by the Verdict in Defamation Case
The verdict for the Johnny Depp and Amber Heard trial is in, and the jury swung in Depp's favor. Unfortunately for Heard, this means she owes Depp a large sum of money following the trial. How will Amber Heard's net worth be affected by the money she owes? Here's what we know.
What was Amber Heard's net worth prior to the defamation trial against Johnny Depp?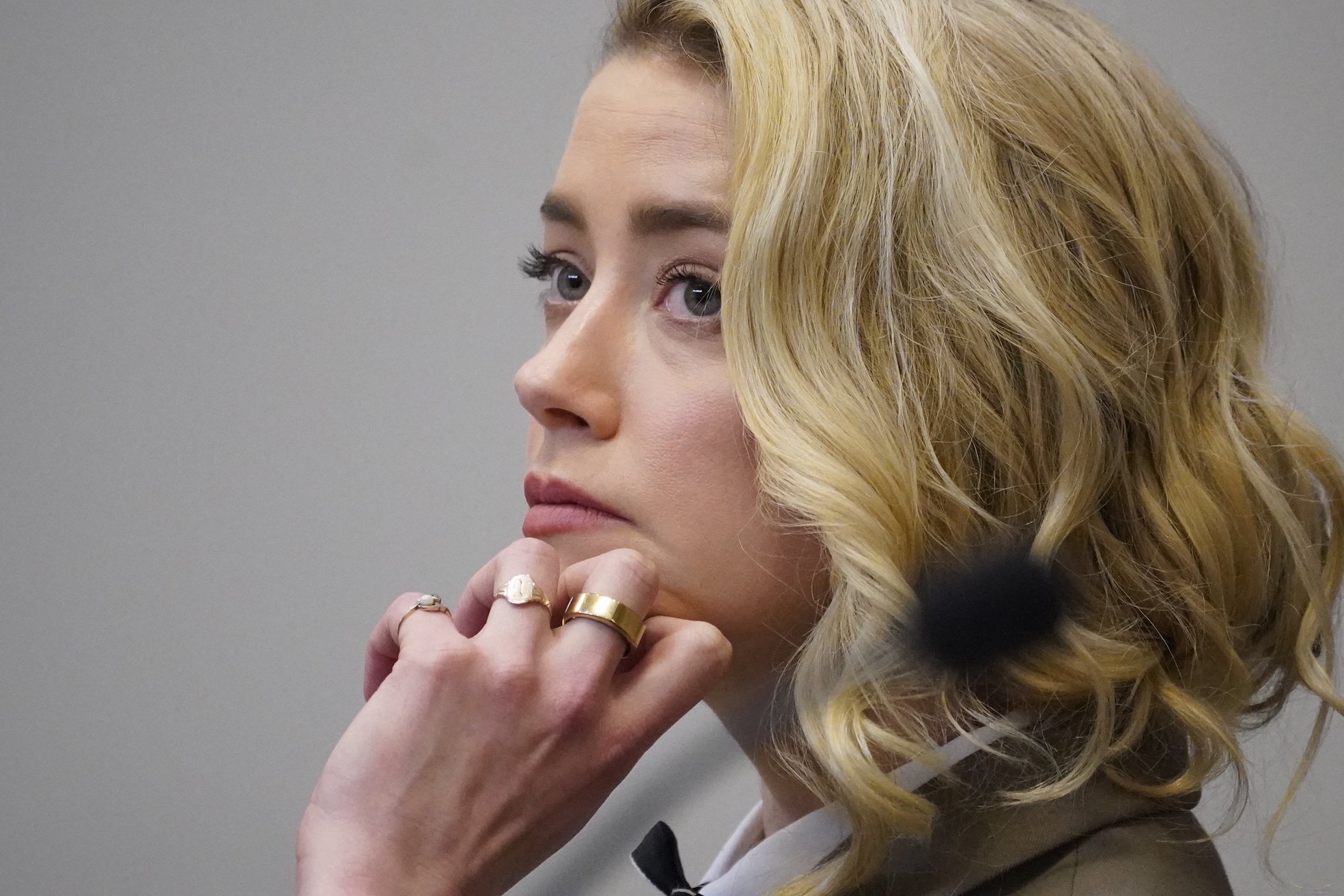 Before the Johnny Depp and Amber Heard trial began, Heard had a successful acting career and plenty of wealth on her own. Amber Heard's net worth was reportedly around $9 million when her acting career was taking off. However, Celebrity Net Worth notes her money's taken a nosedive. The site notes her net worth now stands at -$8 million. This seems to also take the recent trial that concluded on June 1, 2022, into account.
Prior to Heard attaining more fame than ever due to the trial, she had acting roles in notable films like Pineapple Express and Never Back Down, two successes. She also starred in The Joneses and The Stepfather, two flops. Heard seemed to refocus her career on indie films before finding more success in Magic Mike XXL, The Danish Girl, The Adderall Diaries, and One More Time. Heard is most known for appearing in Justice League and Aquaman.
With varying success in acting, Celebrity Net Worth notes legal documents showed she was only bringing in a net income of $40,000 per year in 2014. At the time, she allegedly only had $25,000 in savings.
How is Amber Heard's net worth affected by the verdict?
With Amber Heard's net worth going from $9 million into negative numbers, it's clear the trial hit her hard financially. The jury ruled that Heard owed Johnny Depp $15 million total — $10 million in damages and $5 million in punitive damages, the New York Post reports. This was followed by Judge Penny Azcarate telling the court that state law limits punitive damages to $350,000. In reality, Depp will be awarded $10.35 million for this reason.
Heard owes Depp a lot more money than he owes her. But the jury ruled that Depp defamed Heard in one claim, which means he owes her $2 million. This puts Depp at a net positive of $8.35 million from the trial.
This doesn't fully explain how Heard allegedly has millions of dollars in debt. But given how the amount of money owed to Depp nearly equaled her once high net worth, it's clear the trial took a toll. Additionally, Celebrity Net Worth notes Heard likely had millions of dollars of legal fees, but they seemed covered by insurance.
As for Heard's future in Hollywood, it's unclear what she plans to do next.
She released a statement following the trial
Following the Johnny Depp and Amber Heard trial, Heard released a statement on Twitter.
"The disappointment I feel today is beyond words," she wrote. "I'm heartbroken that the mountain of evidence still was not enough to stand up to the disproportionate power, influence, and sway of my ex-husband."
She then noted that she's "even more disappointed with what this verdict means for other women." She called the verdict a "setback," as she believes "violence against women" will no longer be taken seriously as a result.
"I believe Johnny's attorneys succeeded in getting the jury to overlook the key issue of Freedom of Speech and ignore evidence that was so conclusive that we won in the UK," Heard added. "I'm sad I lost this case. But I am sadder still that I seem to have lost a right I thought I had as an American — to speak freely and openly."
For more on the entertainment world and exclusive interviews, subscribe to Showbiz Cheat Sheet's YouTube channel.
RELATED: Elon Musk's Thoughts on the Johnny Depp v. Amber Heard Defamation Trial Are Surprisingly Neutral