How Brad Pitt Described Angelina Jolie as a Director
Brad Pitt has had the opportunity to work with some of the most established directors in Hollywood. From David Fincher (Fight Club, Seven) and Quentin Tarantino (Inglourious Basterds, Once Upon a Time in Hollywood) to Steven Soderbergh (Ocean's 11, 12, and 13), Pitt gets to be selective when it comes to his cinematic appearances. And, he takes the director into great consideration before picking a movie, as he explained during an interview with The Telegraph.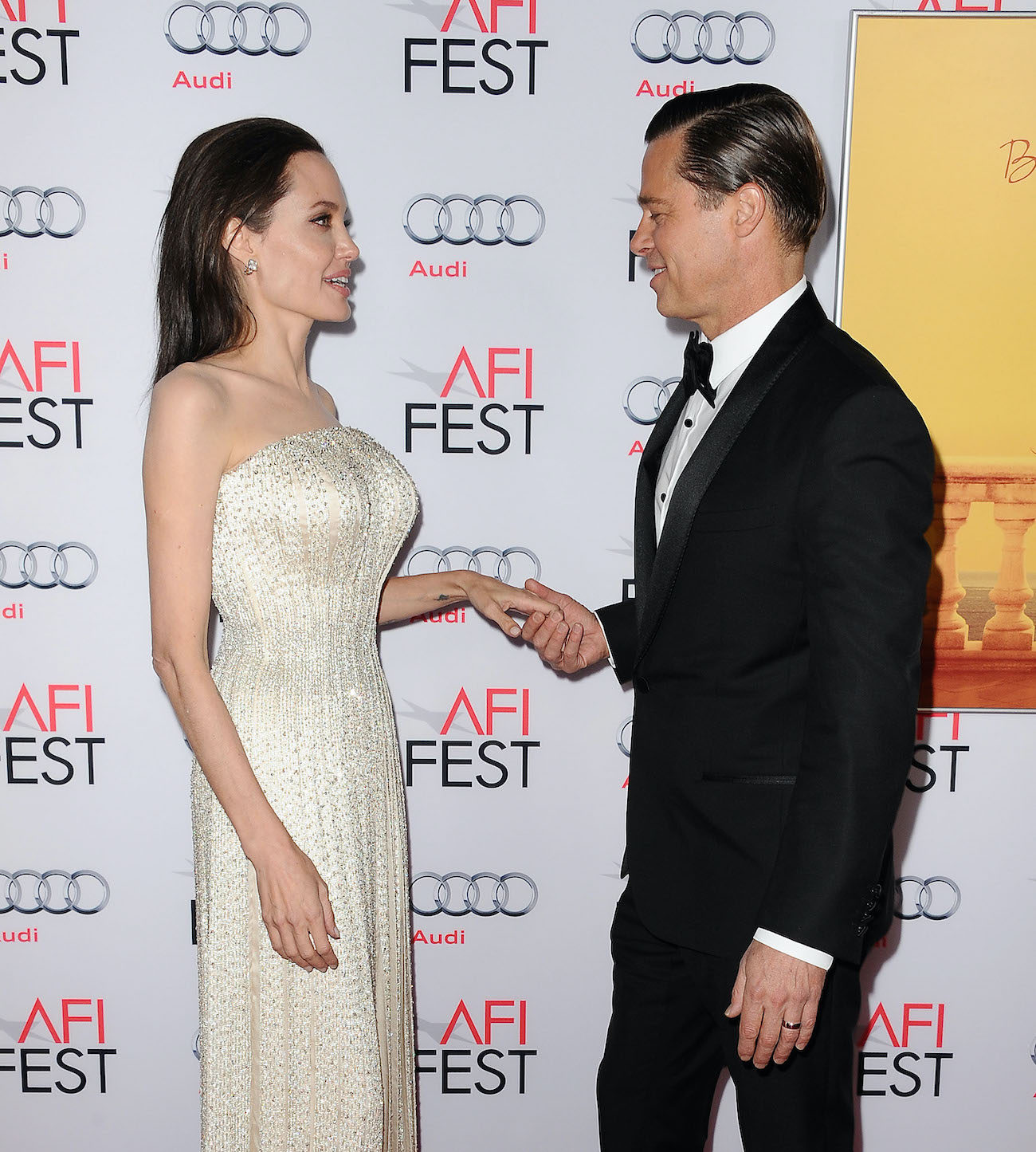 It's likely that being married to Jolie played a factor in Pitt's choice to star in By the Sea, with his wife helming the production as director. However, trusting her as an artist also contributed immensely to his decision. Pitt explained the kind of director Jolie is after starring opposite her in the 2015 film. 
What Brad Pitt and Angelina Jolie were looking for in a project after 'Mr. and Mrs. Smith'
Brad Pitt told The Telegraph that he and Jolie yearned to work together again for years following Mr. and Mrs. Smith. They were waiting for the right opportunity to come knocking — their "Cassavetes, John and Gen experience," as Pitt described it. 
The "Cassavetes" experience Pitt refers to is a series of 1970s chamber pieces — films that involve a few characters interacting over a short period — made by John Cassavetes and his wife, Gena Rowlands.
 Pitt and Jolie wanted to work together intimately — they yearned for a degree of autonomy that would not have been possible with a Mr. and Mrs. Smith 2. They got just what they wanted with By the Sea. However, unlike the 1970 chamber films Pitt references, in which the man directed, Jolie took the reins. And, Pitt put all of his trust in his wife. 
Brad Pitt on being directed by his then-wife Angelina Jolie 
Pitt praises Jolie for her work on By the Sea, highlighting her decisive nature and creative instincts. He said: 
I've worked with some really great directors, and I'm really choosy about them, because they're telling the story at the end of the day. I need to know I'm in good hands, and I trust Angie with my life. I love her instincts. She's ferocious with a story and she's really decisive at her post – in command.

Pitt | The Telegraph. 
Pitt went on to explain that, when working with Jolie, "there's no dividing line when the camera's rolling or when it's not." He said: 
We're having the same conversation when we're making breakfast, when we're setting the shot, when we're in the scene or out of the scene. Of course we have our own shorthand: I know immediately if she thought a take smelled. But it's the same as any good director I've worked with in that it's a matter of trust…

Pitt | The Telegraph
When it came to working with Jolie, Pitt approaches the project like many others he has been involved in — with trust.