Here's How Celebrities Have Responded to the Johnny Depp vs. Amber Heard Trial
For the past six weeks, pop culture fans of all ages have remained glued to the Johnny Depp/Amber Heard trial. The trial has been televised, providing viewers with the chance to see the legal process in action – and to speculate wildly about the truth behind the headlines. With the trial now closed, many are looking back over the past few weeks, reviewing all the high-profile figures that weighed in on the proceedings.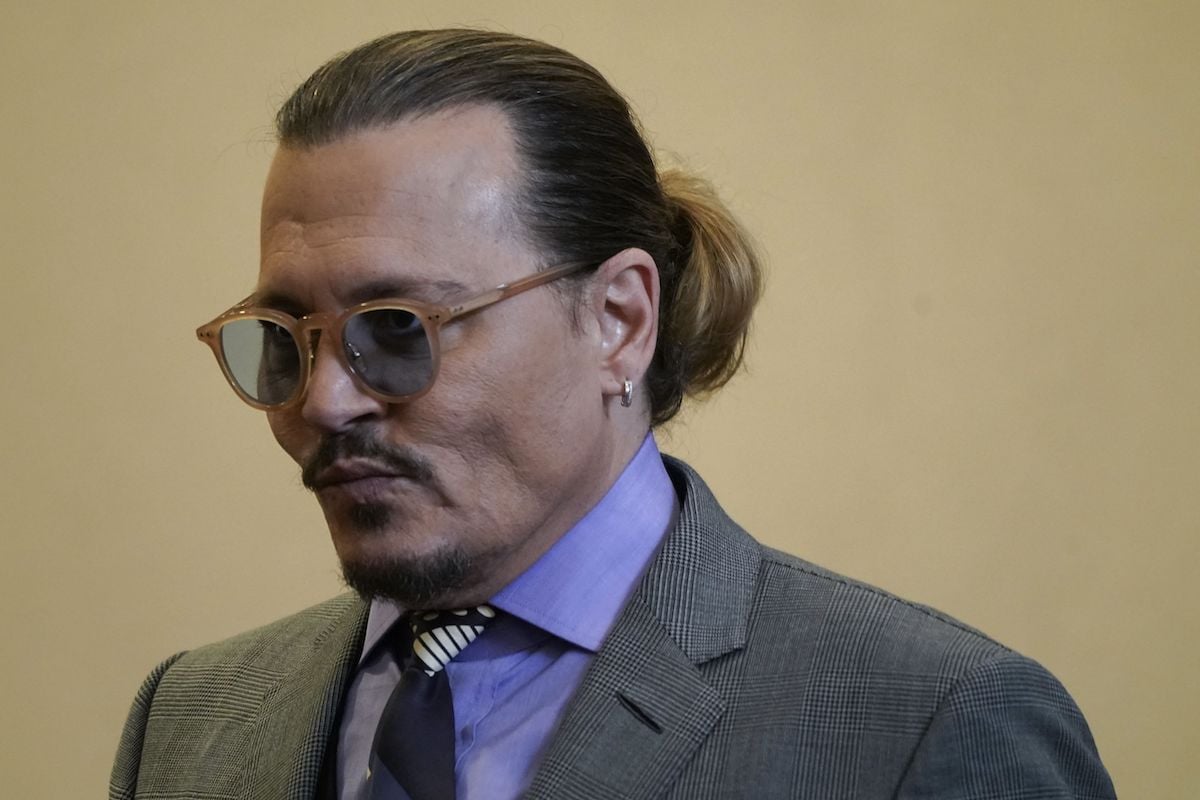 What did Kate Moss say about her relationship with Johnny Depp?
On May 25, Kate Moss, who dated Depp in the '90s, appeared at the trial via video link in order to testify on her ex-boyfriend's behalf. According to TooFab, Moss dispelled the rumor that Depp was ever violent with her, noting that the long-buzzed-about bit of gossip involving a fall down the stairs was because she had slipped and fallen during a rainstorm. Depp "never pushed me, kicked me, or threw me down any stairs," Moss said.
Eva Green spoke out to support Johnny Depp
Eva Green, who worked with Depp on movies like Dark Shadows, took to Instagram to share her experience with the actor. As TooFab reports, Green wrote:
"I have no doubt Johnny will emerge with his good name and wonderful heart revealed to the world, and life will be better than it ever was for him and his family."
Comedians voiced their support for Johnny Depp
As the trial has rolled on, multiple comedians have discussed the defamation case on various public platforms. Chris Rock reportedly defended Depp during a show in London, according to TooFab, joking that Heard was likely "guilty of everything."
Bill Burr, an admitted Depp fan, said on a recent episode of his podcast that Heard's claims that Depp was abusive to her are harmful, noting:
"All of these women's groups that when they see a woman that lies like this, which really hurts their position, because there are women out there that are in a relationship that this woman evidently lied and claimed that she was in."
Kathy Griffin and Howard Stern publicly slammed Johnny Depp
While some comedians and public figures have defended Depp, others have come out in vehement support of Heard. Shock jock Howard Stern went on the record to call Depp a "huge narcissist," and say that he believes Depp is "overacting" on the stand. Kathy Griffin took to Twitter to send Heard her love in advance of the trial in April 2022.
Johnny Depp's co-stars defended him in statements
Ricki Lake, who worked with Depp on the movie Cry-Baby, also posted on Twitter about the trial. The actor noted, according to TooFab, that she "adored" Depp when she worked with him on the film, and that he was nothing but professional on the set. Winona Ryder, who not only dated Depp for a few years in the early '90s but also worked with him on Edward Scissorhands, defended the actor by saying that she always felt "incredibly safe" with him.
Both Javier Bardem and Penelope Cruz, who worked with Depp in the Pirates of the Caribbean franchise both issued statements during the UK trial between Depp and Heard, calling out Depp's kindness and generous nature, noting that they both continue to support their former co-star.
Drew Barrymore claimed that the trial is 'crazy'
Depp's ex-partner, Vanessa Paradis, also defended him in the UK trial, claiming that he was never violent or abusive with her during their 14-year relationship. However, not all of Depp's exes have been supportive of the actor – Ellen Barkin, who briefly dated Depp in the '90s, took to the stand to claim that he once threw a wine bottle at her.
It's no wonder that pop culture fans are getting whiplash due to the differing accounts. Talk show host and actor Drew Barrymore has a similar take, according to Too Fab, calling the trial "a seven-layer dip of insanity." Barrymore later apologized for the way she phrased her opinion, noting that she wants to be more thoughtful in the way that she conducts herself.
RELATED: Johnny Depp Describes Meeting Winona Ryder as 'Love at First Sight'