How Did Adrien Brody and Georgina Chapman Meet?
Adrien Brody and Georgina Chapman are one of the hottest couples of the moment. While neither of them has officially spoken out about their relationship, many news outlets are reporting that the two have found happiness with each other and are bonding over romantic evenings out.
Both Brody and Chapman have had trouble in past relationships, with Chapman having just extricated herself from a long-time marriage to Harvey Weinstein, following his sexual abuse scandal. It seems that when these two first met, sparks definitely flew.
Adrien Brody's previous relationships
Brody rose to fame playing quirky, often troubled characters. He received an Academy Award for Best Actor in 2002, following his incredible breakout performance in The Pianist. And ever since, he has been one of Hollywood's go-to character actors.
Most audiences today know him for his string of starring roles in Wes Anderson's quirky dramas. Even after more than two decades in the business, Brody continues to make interesting acting choices.
Brody has been linked to several different women over the years, beginning with Michelle Dupont. The two dated from 2003 until 2006, after which they broke up, and Brody dated Spanish actress and model Elsa Pataky.
Pataky and Brody seemed to be in it for the long haul and even bought a home in New York City. However, they broke up in 2009 and Pataky went on to marry Chris Hemsworth.
Brody dated several starlets after his breakup with Pataky, but nothing seemed serious. That is, until he met Chapman. 
Georgina Chapman's troubled marriage to Harvey Weinstein
Born in 1976, Chapman was raised in London. A noted beauty even as a child, Chapman started modeling when she was in her twenties but eventually left the field to start working in costume design.
Chapman dabbled in acting, and early in her career, she appeared in a wide variety of smaller films and television shows. However, it was fashion where Chapman really found her niche. In 2004, Chapman and her business partner Keren Craig launched Marchesa, a brand that has since become synonymous with luxury and beauty.
In 2003, Chapman raised eyebrows when she stepped out with film mogul Harvey Weinstein. Weinstein was reportedly still married to his first wife when he started seeing Chapman, but the two continued their romance in spite of the backlash. They married in 2007 and welcomed two daughters.
In 2017, Chapman's world came crashing down when nearly one hundred women made accusations that Weinstein sexually assaulted them. Chapman announced that she would be divorcing Weinstein that same year.
Ever since, she has been lying low, focusing mainly on her fashion brand. 
When did Adrien Brody and Georgina Chapman first meet?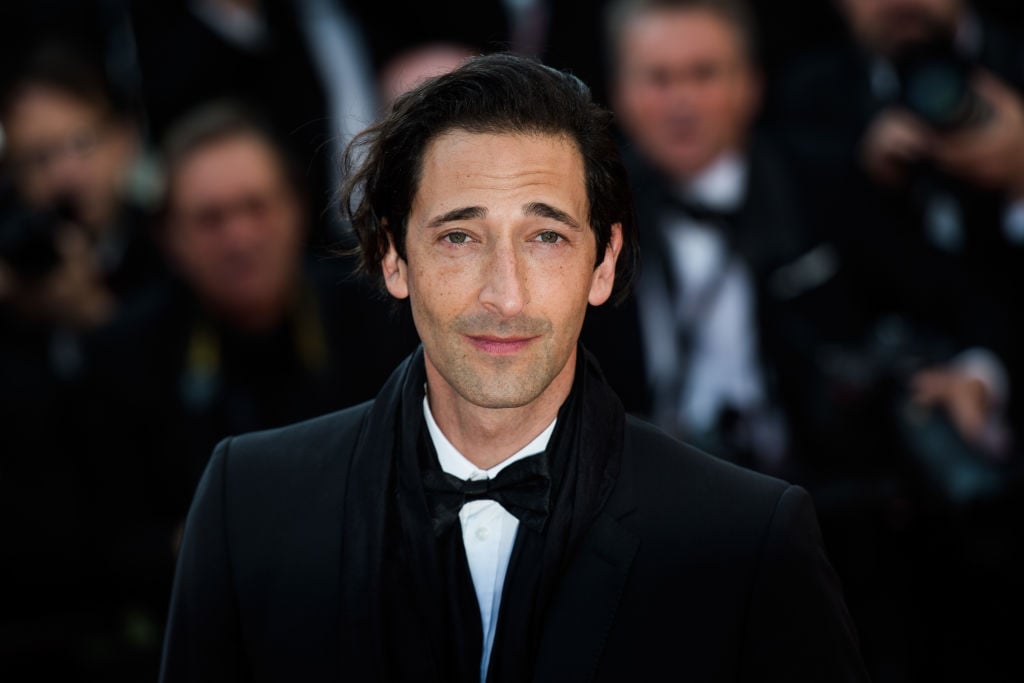 According to reports, Brody and Chapman first crossed paths some time ago at an industry event, but really spent time together in early 2019, when both Chapman and Brody were invited to Puerto Rico for the launch of Helena Christensen's swimsuit line. Reportedly, the two were able to really get to know each other during the retreat and spent a great deal of time chatting and discussing their backgrounds.
The dating rumors started in late 2019, and although both Brody and Chapman have remained cagey, and haven't talked about their relationship at all, multiple news outlets are claiming that the two have been going on a series of "low-key dates" and that Chapman is the "happiest she's been in ages." There's no telling where things could go between Brody and Chapman – but fans will certainly be watching for updates.