How Did Giada De Laurentiis Learn to Cook?
Giada De Laurentiis has been a fixture on the Food Network since the early aughts. And clearly she knows her way around Italian cuisine. Besides being a television personality, she's also a cookbook author and restauranteur. So how did Giada De Laurentiis learn to cook?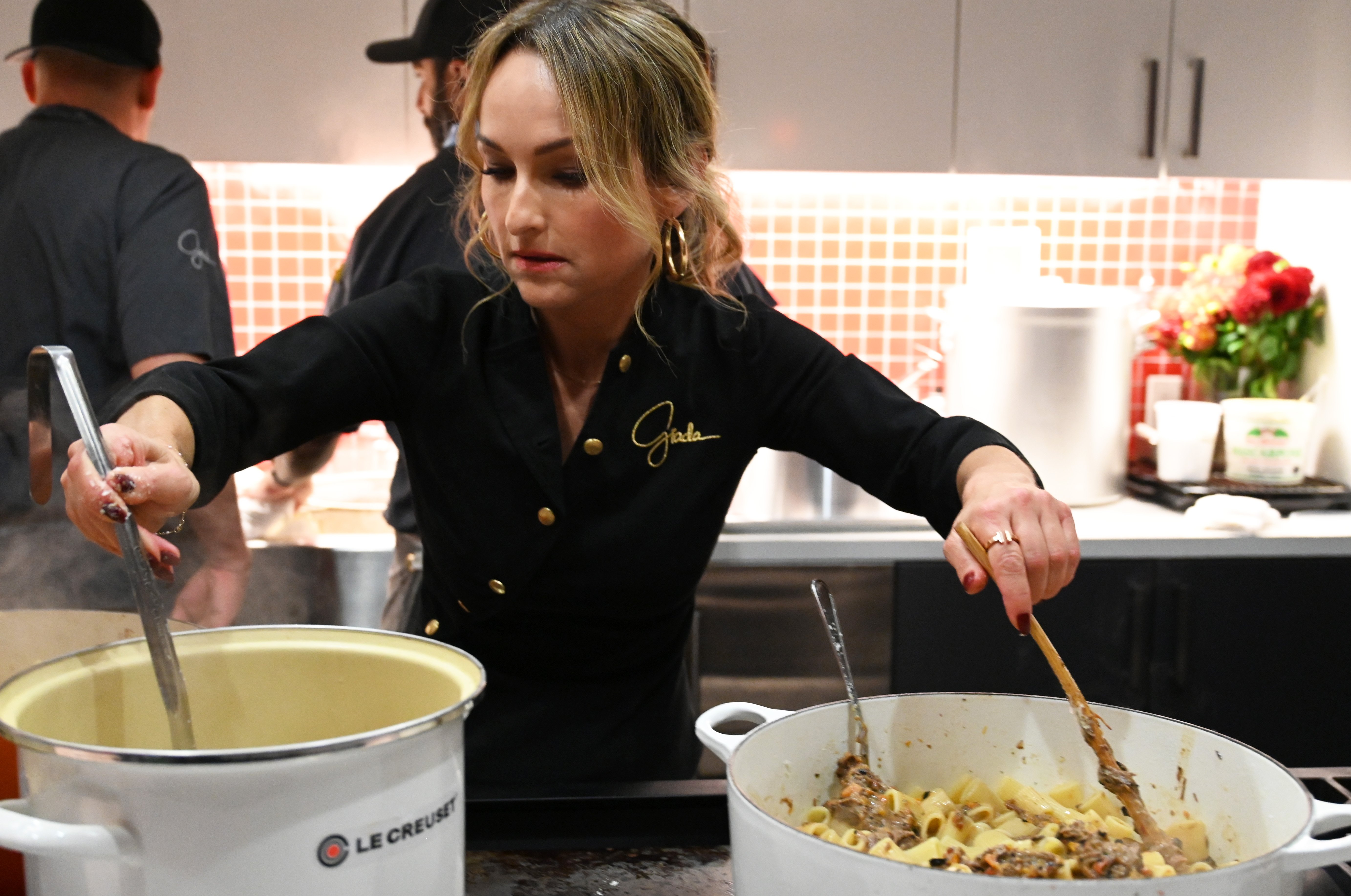 De Laurentiis' family is in the film industry and wanted her to do the same
Giada De Laurentiis' family made their name in the movies. Her grandfather Dino De Laurentiis was one of Hollywood's most successful producers, with several box office hits including Serpico (1973), Death Wish (1974), Conan the Barbarian (1982), and Hannibal Rising (2007), among others.
While Giada's family was eager for her to follow in their film footsteps, her heart was in the kitchen. She told Time that her aunt Raffy did everything possible to get her to fall in love with moviemaking with no success.
"I went to the set, which was a movie my grandfather was producing with my aunt," she recalled. "She moved me everywhere, from costume design to set design, and nothing clicked for me. I hated it. Nothing about it made me want to get up and work except for the catering truck. It was interesting for me to see how they did so much from such a little truck."
Giada De Laurentiis learned to cook at Le Cordon Bleu in Paris
De Laurentiis is one of Food Network's trained chefs, having received formal training at the prestigious Le Cordon Bleu culinary school in Paris. She told People that earning her chef's title did not come easy for her.
"You already know I'm a little person, I lost 10 pounds," she told the outlet. "I couldn't eat, sleep, I was so … I didn't speak French, the classes were in French … I don't know what I was thinking. The whole time. What was I thinking in this life because I am not that person. I don't take those kinds of risks, but I always wanted to go to culinary school."
It was not a happy time for De Laurentiis. She admitted to Parade that once the novelty of being in culinary school had faded, all she wanted to do was return home. Her mother, however, wouldn't permit her to come back without completing her schooling.
"She said, 'If you come home, we will not support you. You're cut off,'" she said. "I hated her for it for a while, because I didn't have any money. But I stuck it out."
The classically trained chef recently renewed her Food Network contract
De Laurentiis debuted on Food Network in 2003. And it was recently announced that the restaurant owner and cookbook author will continue sharing Italian cuisine on the culinary cable channel. De Laurentiis will front a new program for the Discovery-owned network called Simply Giada.
The channel's president Courtney White said in a statement of De Laurenttiis' contract renewal: "Giada De Laurentiis is a culinary icon, who has taught audiences how to prepare as well as properly pronounce every classic pasta dish as no one else could, and we are so excited that this creative star, both in front of the camera and behind the scenes, wants to continue to call Food Network her home."
De Laurentiis sounded just as delighted about her ongoing relationship with Food Network. She added to White's statement: "I'm excited to share all of the new projects I've been working on with viewers. Get ready for more adventure, fun…and pasta, of course!"