How Did 'I Love Lucy' End?
The trailblazing television comedy 'I Love Lucy' ended after six seasons on the air in the late 1950s. Here's what happened in its final episode.
After six seasons on the air, the iconic television comedy I Love Lucy concluded its historic run on CBS. Through those years of physical comedy, laughs, and tears, the show came to an end in 1957 with Lucille Ball, Desi Arnaz, Vivian Vance, and William Frawley performing their final episode to avid fans.
Here's what happened in the finale of the pioneering series.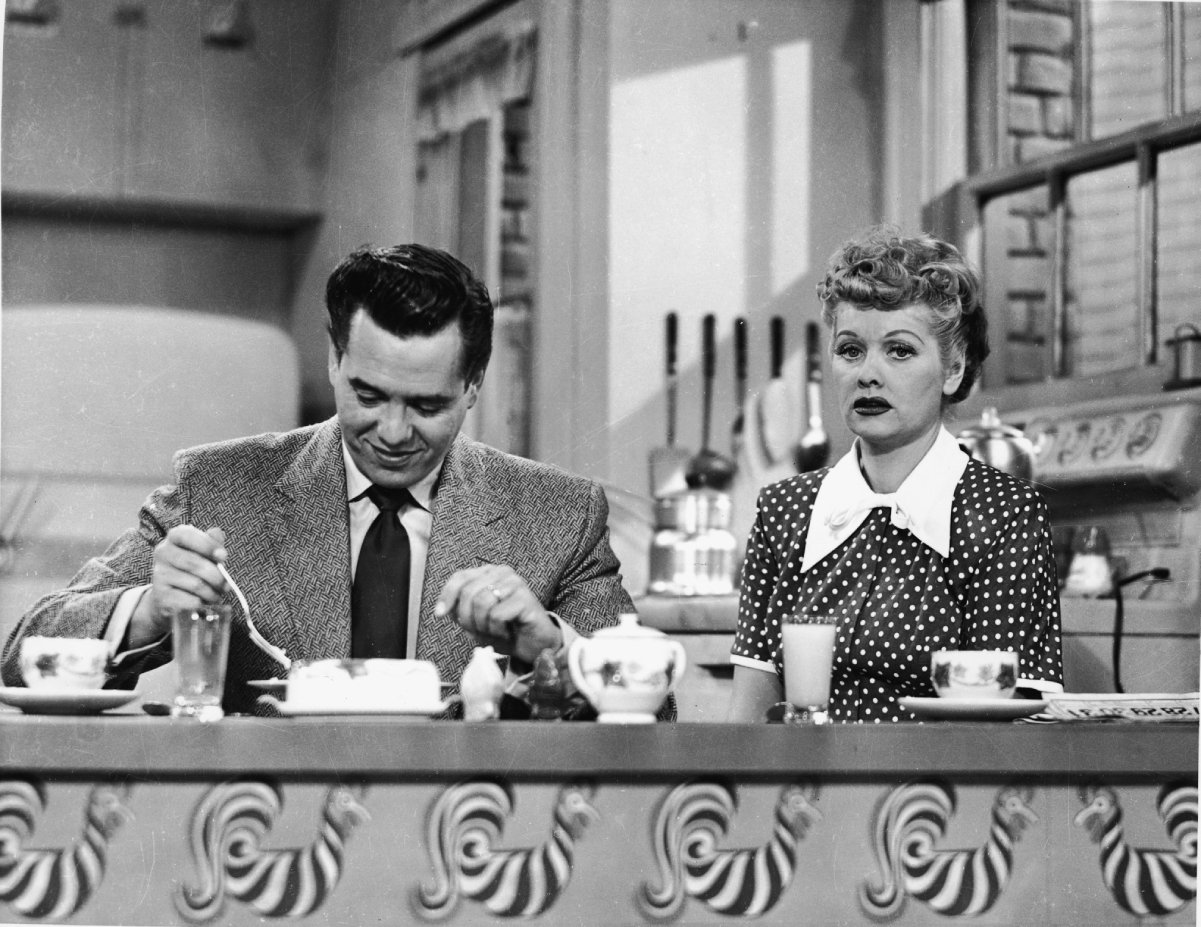 Little Ricky actor Keith Thibodeaux recalled his 'sad' final visit with Lucille Ball
Keith Thibodeaux portrayed Little Ricky in the series from 1955 until its end in 1957. He was 5 years old when he began playing the Ricardos' son. In a conversation with the Television Academy Foundation, the actor recalled his last visit, along with his wife and daughter, with Lucille Ball.
"This is typical Lucy: She's standing at the end of her hall, it's about 50 feet down. She's not greeting me at the door, she's way down by the staircase, she's got her hands wide open. Like, 'Come to me!'" Thibodeaux said as he laughed at the memory. "There was this big hug, Lucy when she hugged you she just squeezed the life out of you. We spent a good hour there."
The Louisiana-born percussionist recalled how it saddened him to see that his former boss was alone.
"It was kind of sad because it was her birthday and there was nobody there on her birthday," he said. "She was by herself. I really thought it was a good thing that we were there. It was just cool. She said, 'I hear good things about you, I'm proud of you.'"
The final episode of 'I Love Lucy' was another day in Lucy's world
During the sixth season, the Ricardos and the Mertzes made Connecticut their home. The Ricardos first moved to the Constitution state by the 16th episode that season, "Lucy Hates to Leave"; by the 19th episode, "Lucy Raises Chickens," the Mertzes have pulled up stakes, left New York City, and joined them.
Episode 27 of the season turned out to be the series' finale, although it may not have been known at the time to anyone, even to Ball or Arnaz. And so, I Love Lucy's last episode had no emotional farewells or even a concluding storyline wrapping up the previous five seasons. It was another episode featuring Ball in her element, and it was anticlimactic.
"On April 4, 1957, they filmed the last I Love Lucy in the half-hour format, "The Ricardos Dedicate a Statue," in which Lucy wrecks the town's memorial to a Revolutionary War soldier," Kathleen Brady wrote in her biography of Ball, Lucille: The Life of Lucille Ball. "She passes herself off as a stone sculpture for the unveiling until a dog—one of the many animals that loved Lucy—licks her face."
Ball and Arnaz went on to do hour-long shows
Once I Love Lucy wrapped up, production began almost immediately on Ball and Arnaz's next project: The Lucy-Desi Comedy Hour.
"The following season, the Ricardos and the Mertzes made only five one-hour comedy programs, each of which featured guest stars," Brady wrote. "The first, co-starring Ann Sothern and Cesar Romero, was the story of how Lucy met Ricky Ricardo and convinced Rudy Vallee to give him a job with his band. Desi got so caught up in the plot that he let it run to 75 minutes and then convinced U.S. Steel to shorten its program, which followed, so the entire episode could be aired. The Lucy-Desi special ran on Wednesday, November 6, 1957, and helped propel The U.S. Steel Hour to its highest rating ever."
After 13 episodes, The Lucy-Desi Comedy Hour ended in 1960, along with Ball and Arnaz's marriage with their divorce on May 4 that year.